Tougher penalties are needed to deter people from attacking nurses and other healthcare workers, the President of the Irish Nurses and Midwives Organisation has said.
New figures released to Newstalk revealed that healthcare workers have reported over 7,300 physical, verbal or sexual assaults to the HSE in the last 18 months.
Staff said that things were "very, very bad" in Irish hospitals and described being spat at, threatened and physically assaulted. 
"Sometimes you go home and say to yourself, no money in the world is worth this," one said.
"The pay is not even great at the moment so a lot of people have left and can't cope. It is just a lot of pressure on them to try and do their job as well and they just can't."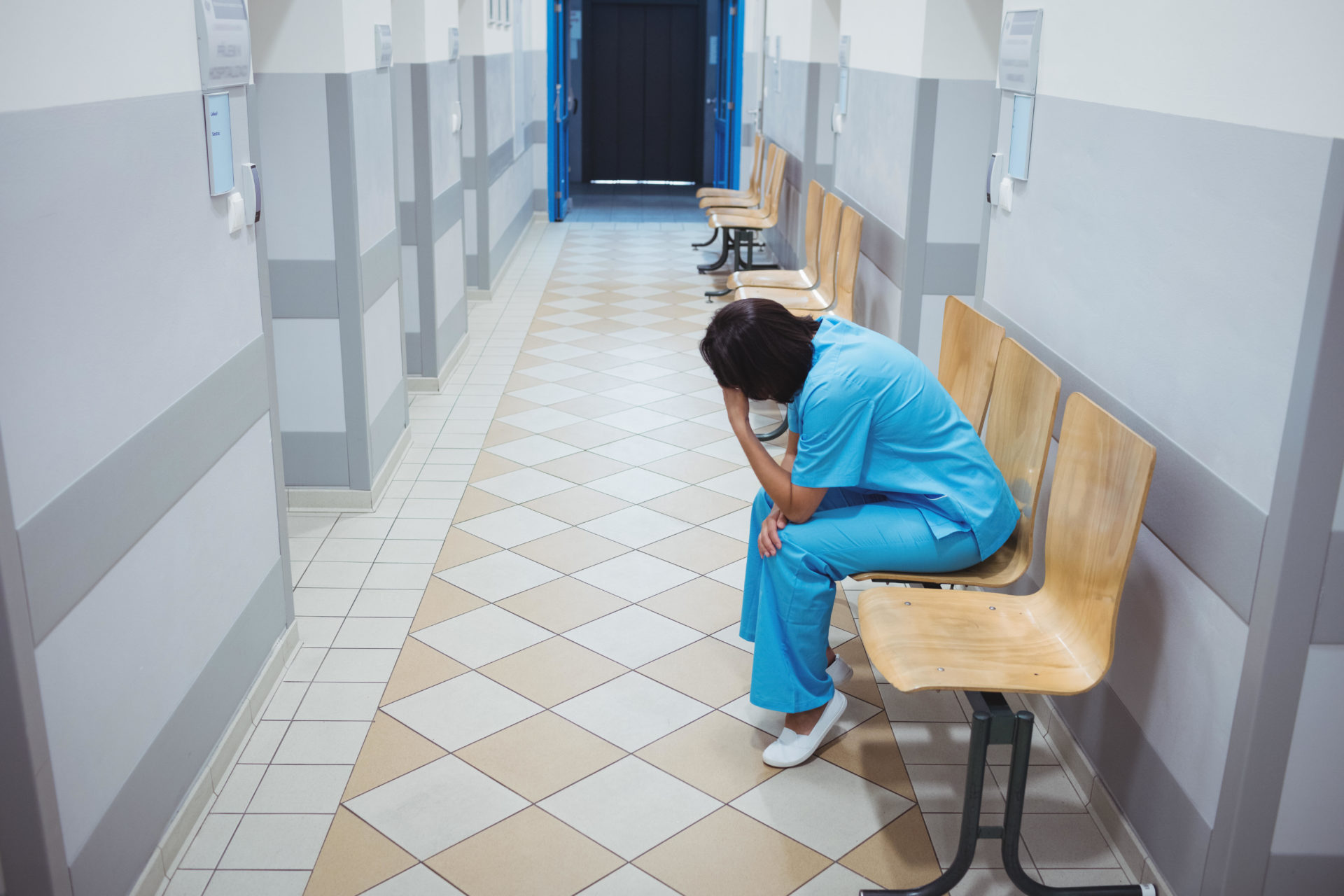 Nurses alone reported 4,420 incidents to the National Incident Management System (NIMS) and IMNO President Karen McGowan said she sees abusive behaviour all the time. 
"I saw it last night before my shift," she said wearily. 
"People were getting quite verbally abusive and that is part of your role in the emergency department. You're trying to defuse situations before people get to that volatile state." 
She wants Ireland to copy other countries and bring in tougher penalties: 
"In Australia the law is an awful lot stronger," she said.
"The penalties are greater and I think that does need to happen and definitely I'd be in favour of that. 
"The penalties need to be more hurtful to those that cause the greatest harm to healthcare workers." 
The HSE told Newstalk that it is "committed to creating a safe environment within which to work or to be treated.
"The organisation will continue to place an emphasis on the management of work-related aggression and violence in 2022."
Main image: A nurse with a patient. Photo by Robin Utrecht/ABACAPRESS.COM