Local residents near an 'out of control' illegal dump in north Dublin have begged the council to clear it up, warning that their health is being affected. 
The dump in Darndale began a decade ago but has got much worse in recent months. Trucks regularly arrive to fling illegal commercial waste on the growing mound and children in the area have rats as playmates. 
The rubbish is often set alight and locals say the resultant air pollution is affecting their health.
"You hear the crackling every night and when you open the window it's actually blazing, smoke is travelling everywhere," one woman wearily explained to Newstalk reporter Josh Crosbie. 
"The back gardens are full of soot, so we're all breathing all this in. So we don't know in what way it's going to affect our health. 
"It's just disgraceful. We just want something done and we want it done now." 
"We're tired of people promising us stuff," another man complained. 
"Let's get the shovels out and let's get it off the ground and get that dump out of this area!"
It is an issue that local TD Aodhán Ó Ríordáin is aware of and keen to address. 
"It's a long time issue locally," he conceded. 
"But it's really come to the fore because it's gotten completely out of control and the feeling now is that whatever blind eye was turned to it has come to a head now because there's a massive mound now."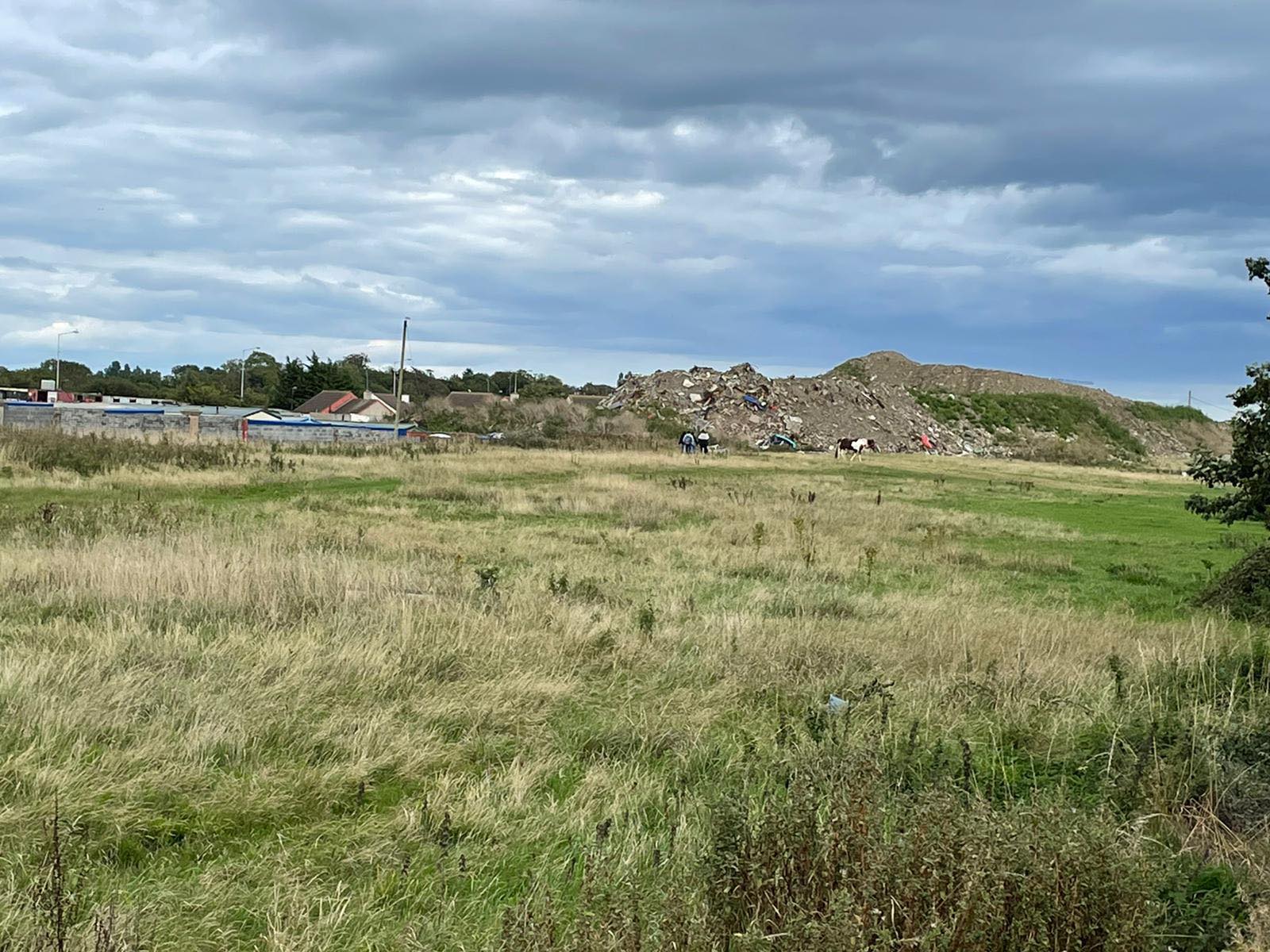 A motion calling for action is soon due to be heard by Dublin City Council's North Central Area Committee meeting and Deputy Ó Ríordáin supports action being taken. 
"When you observe it at close quarters, you just can't believe it's been allowed to get to this point," he added. 
"It's one thing to live beside a dump that is well manned and well run. It's another thing to live beside a dump that is illegal and the agencies of the state are clearly not taking it seriously at all." 
Main image: Local TD Aodhán Ó Ríordáin by the illegal dump. Picture by: Josh Crosbie.