Americans' right to bear arms makes it the "last bastion of freedom" in the world, one gun owner has claimed. 
The Second Amendment is one of the most divisive issues in US politics and is much discussed by international news outlets - most usually in the wake of a mass shooting. 
To many people in Ireland - where gun crime is almost unheard of - it is incomprehensible that ordinary Americans go about their daily lives with weapons capable of killing people. 
But for Lenny Magill - a man who has been making gun related video content for decades - the right to bear arms is at the cornerstone of what it means to be a free man.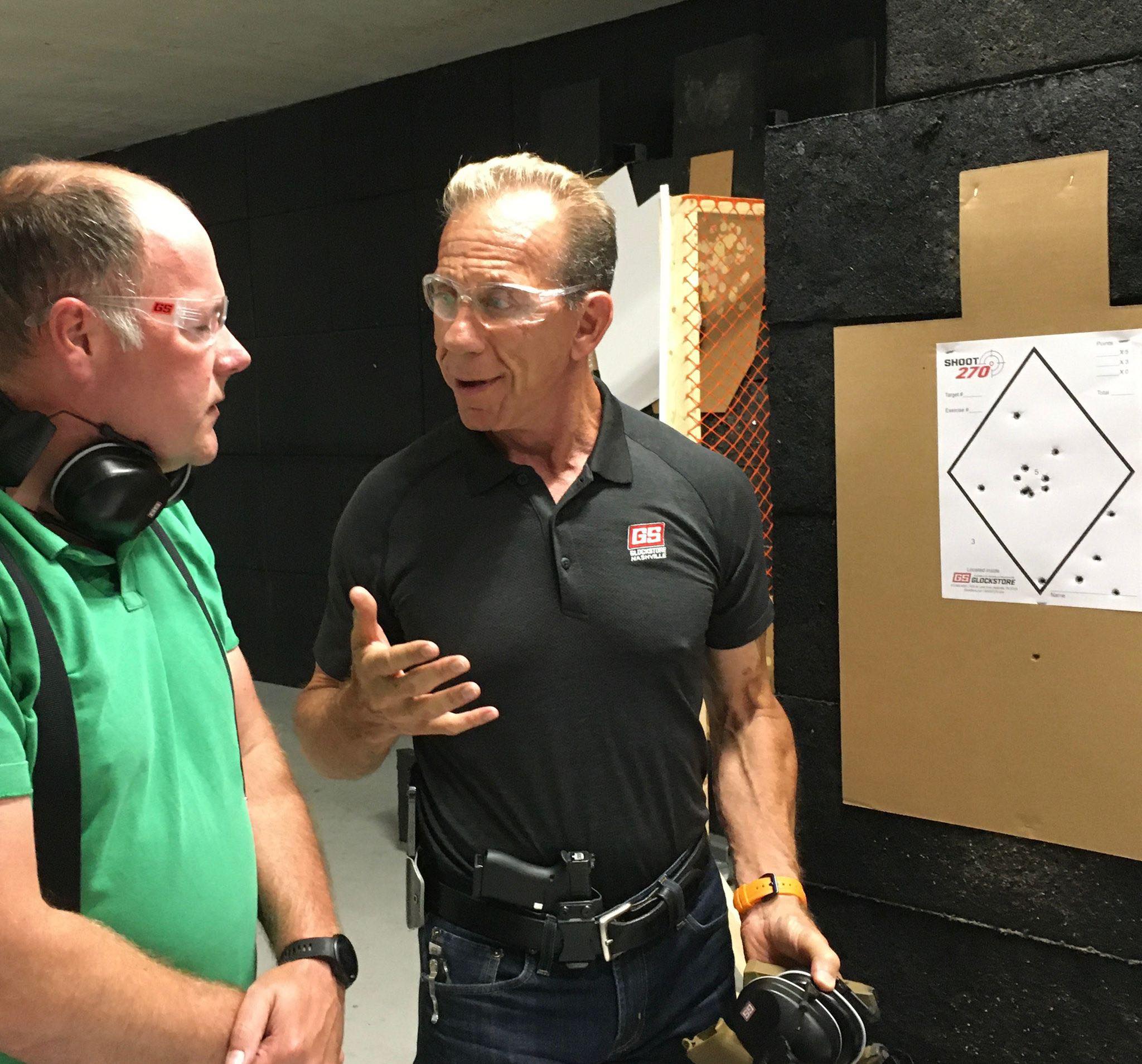 Lenny Magill and Henry McKean
"I do have a Glock 43 Exxon in my inside waistband holster," he proudly told Newstalk reporter Henry McKean. 
"I'm here in a gun shop, there's a lot of guns around. It's good to have a gun!
"I've been in this business for 30 years. We started doing videos back before YouTube on VHS!
"In essence, America is still the last bastion of freedom and that's how I look at the firearm. 
"The firearm is a personal defence weapon that allows you to control your space and not necessarily do things if people tell you what to do if it's illegal or immoral or just not right."
This attitude dates back to the days when America was a frontier society and people carried guns as they do today with mobile phones - they are tools that they simply cannot imagine living without. 
Lenny says shooting is easy - "It's like riding a bike!" - and is simpler than other activities such as golf. 
Clearly, many Americans agree with him and today the United States is home to 393 million firearms.
"They should arm everyone." Join us in Nashville where we look at Americas attitude to guns. @SeanMoncrieff @NewstalkFM from 2pm #Guns #HenryinNashville pic.twitter.com/dyS47iPkyh

— Henry McKean (@HenryMcKean) September 1, 2022
Gun control
In June, President Joe Biden signed into law a bill that observers say was the most significant curtailment of gun rights in the US in decades. 
It encourages states to remove guns from people it considers a threat and mandates tougher background checks for young people who seek to buy a gun. 
The bill was passed with bipartisan support following a massacre at Uvalde school in Texas in which 31 people died. 
Main image: Guns in the USA. Picture by: Carlos Gonzalez/Minneapolis Star Tribune/ZUMA Wire/Alamy Live News