Republic of Ireland are 'too good' to simply be making up the numbers at next year's FIFA World Cup, and manager Vera Pauw intends to head to Australia to win.
Ireland qualified for their first ever World Cup finals after beating Scotland 1-0 in Hampden Park. The historic win booked their tickets to Australia and New Zealand, however they were unsure of how tough their pool would be.
On Saturday, October 22nd, that question was answered. Ireland were drawn against co-hosts Australia, Olympic champions Canada and the most successful team in the Women's African Cup of Nations, Nigeria.
While the group is not the easiest for the World Cup debutants, Pauw relishes the challenge and feels her side will be much more than just competitive.
Assessing Ireland's group
The Ireland manager traveled to Auckland, New Zealand for the World Cup draw. Ireland were drawn in Group B, and will play Australia (Sydney, July 20th), Canada (Perth, July 26th) and Nigeria (Brisbane, July 31) in hopes of leaving the group.
It will not be the first time that Pauw's side have faced Australia. Their last encounter in Tallaght saw the host leave with a 3-2 victory over the Matildas.
"We need to be honest, we cannot surprise them anymore," Pauw said. "It is true, we did win. This will be a completely different game, completely different pressure. A completely different moment.
"They will be at their best, they will get out of the starting blocks and I'm afraid that the first half hour we just need to make sure that we keep the ball out. We've done that, we're used to that."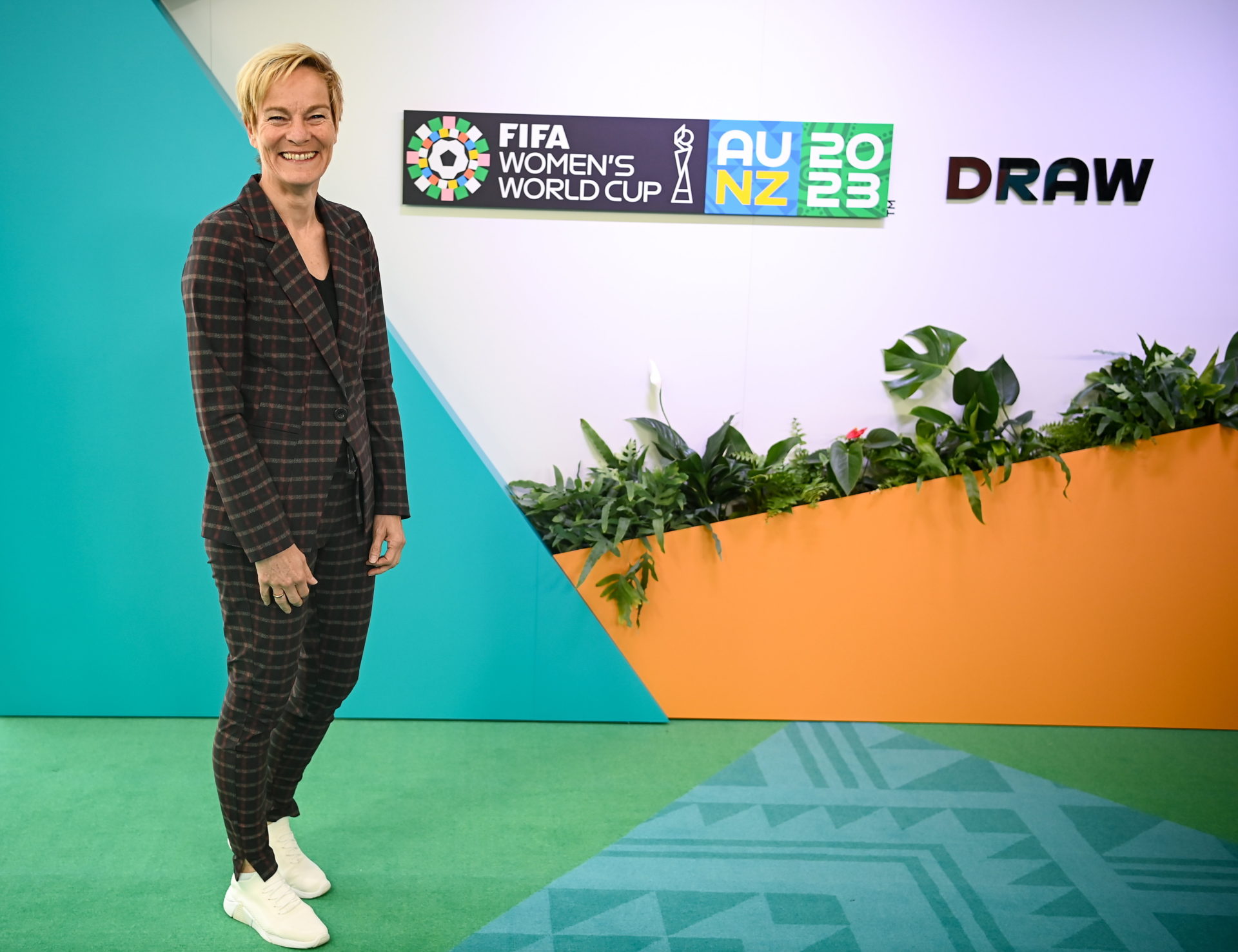 Canada are a different beast altogether. They are the current Olympic champions, and have appeared in eight World Cups, with their best finish being fourth place in 2003.
"Canada are always a team that plays with very high pace, are physically big, strong and fast," Pauw said. "They do not have the most variable game.
"They have a few very good players, especially [Jessie] Flemming, who I'm very fond of. She is creative, she has a very good feel for space, and can give penetrating passes.
"But for them, [it is about] getting crosses out because they are good headers and making sure that we resist the storm, because Canada will be a storm on our goal."
As the former manager of South Africa's national side, Pauw is highly familiar with Ireland's final World Cup group stage opponent of Nigeria.
"Nigeria I know very well," Pauw said. "They are strong, by the time they play us probably a bit less organised. Usually they start very organised and then it gets a bit less.
"But strong, fast and very direct in their play. A tough opponent physically."
Not making up World Cup numbers
Pauw is confident that they are not traveling down under to simply show up. In stead, she feels that Ireland have the ability to compete and will be fully intending to win the World Cup.
"We are definitely not making up the numbers, we are too good to do that," Pauw said. "We have a realistic chance to get out of the group phase.
"Nobody will put their money on us, but that was [the case] against Scotland and against Sweden and against Finland. We are going there to win!
"It will be exciting games, and people will notice that we will give out whole hearts for it. We will be ready to face these giants of opponents that we are going to meet in the World Cup."
Pauw's squad has already been dealt two early injury blows, however. Both Jess Ziu and Ellen Molloy have both been ruled out for the World Cup with cruciate ligament injuries.
"[They] are two very promising players, who have the creativity that we are missing at times," Pauw said. "We will miss them, and you cannot replace that."
In spite of the injury woes, Ireland still has truly world-class talent to call upon in the form of Denise O'Sullivan and Katie McCabe.
"[Players need to play at] the highest level you can play, and for Denise and Katie that is at the super, super top level," Pauw said.
"Others need to grow to it and take the steps in between, like Denise and Katie have taken the steps in between."
Ireland will now review their World Cup opponents more deeply, and decide on the best international friendly fixtures to organise as warm ups for the final tournament in July, 2023.
Football on Off The Ball brought to you by Sky. All the football you love in one place across Sky Sports, BT Sport & Premier Sports.