Vandals in Longford think they have a "God given right to go around and damage people's property," an upset pensioner has said. 
Christy Gorman lives in sheltered accommodation and his car is his main method of getting out and about. 
He usually parks it just outside his home and was horrified to come down one morning to find that it had been vandalised.
"Someone came down during the night and they took all the windows out," he told Newstalk Breakfast. 
Tragically, vandalism is a crime he has experienced before and he says he is "disgusted with it": 
"Last year or so I've put four wing mirrors on where they were kicked off," he recalled.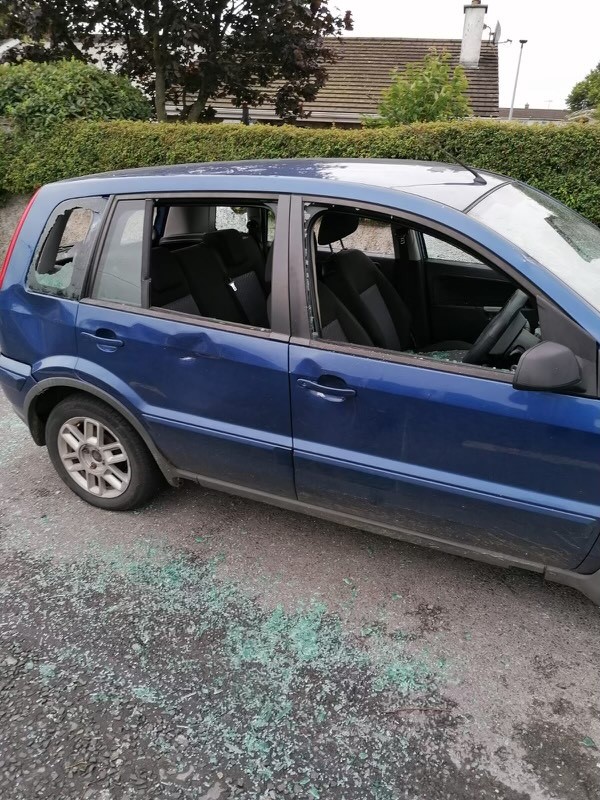 Crime in Longford, he adds, is now such a major problem that he knows many men his own age who are now afraid to walk the town's streets after dark:  
"Longford's not a great town around at night, you wouldn't go out at night," he continued. 
"I know I've talked to loads of men that used to take a drink and since the COVID they've just stopped. 
"They're all afraid and nervous going anywhere." 
The solution, he adds, is for CCTV cameras to be put up in the area. Such a development would act as a deterrent or at the very least help Gardaí identify the vandals. 
However, for Mr Gorman it might all be too late - he is unsure whether he will be able to get another car: 
"My car is a write off now," he said gloomily. 
"Whether I'll be able to afford another one is another thing."