The summery weather is set to continue for quite some time – and Irish people made the most of it this weekend.  
Newstalk reporter Josh Crosbie spoke to people at Brittas Bay Beach, Co Wicklow, about their experiences in the sun.  
"We love the buzz in the summer and the quietness in the winter," one Brittas Bay resident told Newstalk Breakfast. 
Residents said the beach was packed with buckets and beach towels over the weekend – with some making bigger journeys for a sunny day.  
"I've come from Manchester, and I was going to Arklow but stopped at Brittas Bay," one person said. "And now I am contemplating getting in that water." 
She said her first stop had to be the beach since the place puts everyone in a better mood - "especially when you're from Manchester."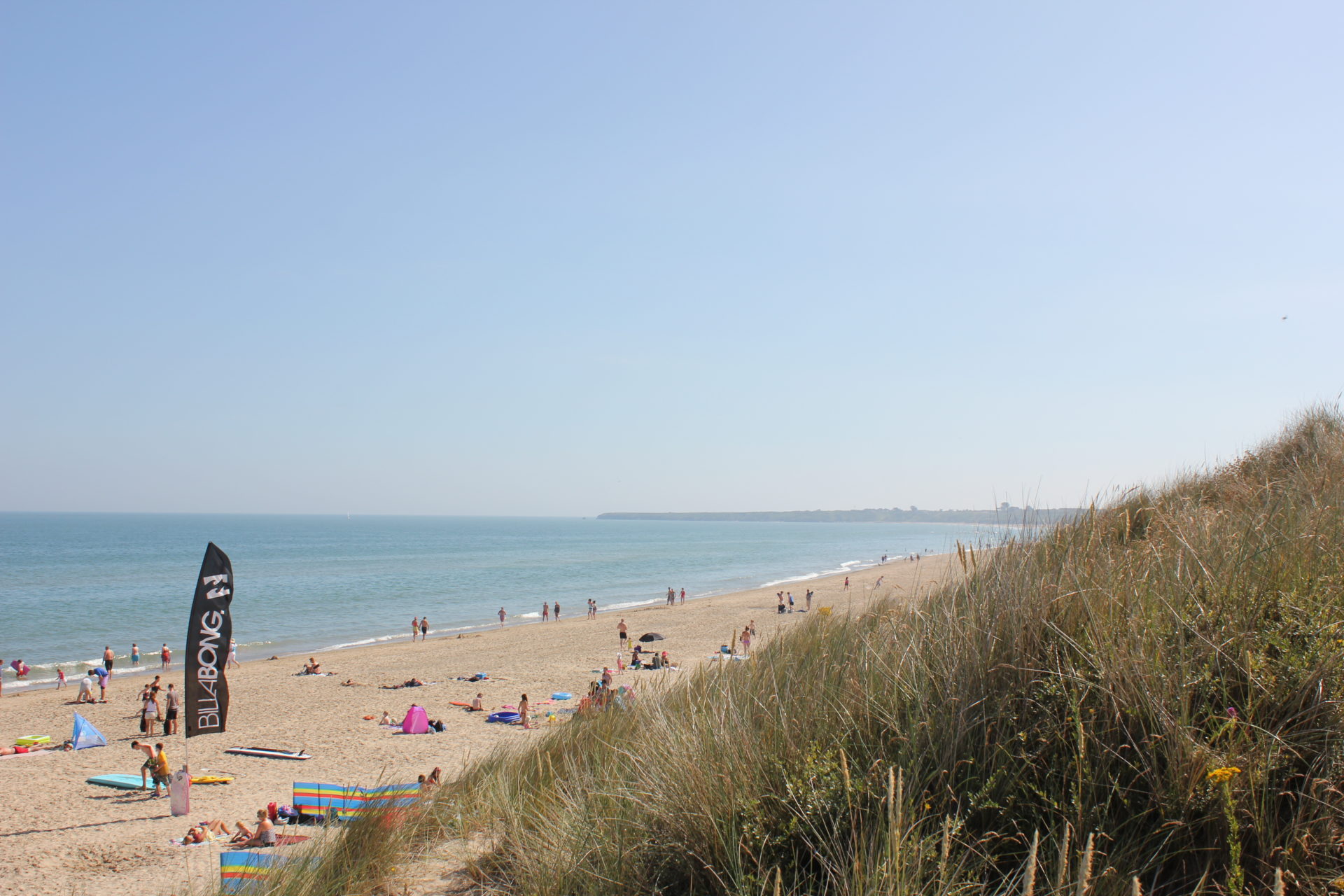 The good weather brings spells of good business for local shops, according to Daybreak owner Suzanne Brennan. 
"It's a real summer trade here," she said. "The good weather brings everybody out and it puts everyone in good form." 
"They make their daytrips down - once the sun is out, they all flock down to Brittas Bay." 
Ms Brennan said they've seen so much business that the shop has purchased a 'hut' to serve 99s from with less pressure.  
"They're flying out the window," she said.  
Courtown
Outside Wicklow, the knock-on effect of the sun continues to help businesses, such as Ambrose Moloney Farmers in Courtown in Co Wexford.  
"Without the good weather, people tend to stay in their mobile homes, they don't bother coming out," Ambrose Moloney owner Pat said, "But you could've sworn you were in Florida yesterday with the good weather." 
Kiosk owner Abby said the sun makes a "huge difference" for businesses in Courtown.  
"When it's sunny, even on weekdays, people just come down from everywhere," she said.  
Abby said the most popular products are the 99s, while buckets and spades remain a classic combination at the beach.