It has been a year like no other, and we're not just talking about the global pandemic.
Plenty of other topics hit the headlines that grabbed our attention for all the right, and some of the wrong, reasons.
We look back at the year that was...
It was January when teenage climate activist Greta Thunberg changed her Twitter handle to 'Sharon' after a viral quiz show blunder.
In a celebrity episode of the BBC quiz show 'Mastermind', 'Casualty' actor Amanda Henderson was asked which Swedish climate change activist had their speeches collected in the book No One is Too Small To Make A Difference.
Ms Henderson incorrectly answered: 'Sharon?' - prompting host John Humphrys to clarify that it was in fact Greta Thunberg.
2020 is cancelled pic.twitter.com/aGDZCTTQmb

— Mark Smith (@marksmithstuff) January 2, 2020
In April, the US Department of Defence released three declassified videos of 'unexplained aerial phenomena'.
The Pentagon said it wanted to "clear up any misconceptions by the public on whether or not the footage that has been circulating was real".
The videos had already been leaked in 2007 and 2017.
The US Navy confirmed that, while it was still unsure what the objects were, the leaked footage was real.
The clips, taken in 2004 and 2015, show several mystery objects flying through the sky at high speed.
Published by the To The Stars Academy of Arts & Science (TTSAAS), they included audio from US Fighter pilots expressing amazement at what they were seeing.
After they were first leaked, some people claimed the videos showed alien unidentified flying objects (UFOs).
While back in August, two dogs who are brothers were reunited after their respective owners spotted a likeness in photos posted on Twitter.
People were posting images of their furry family members using #NationalDogDay.
Journalist Paddy Logue posted photos of his dog, Fenton, who he got from Dogs Trust Ireland in April 2018.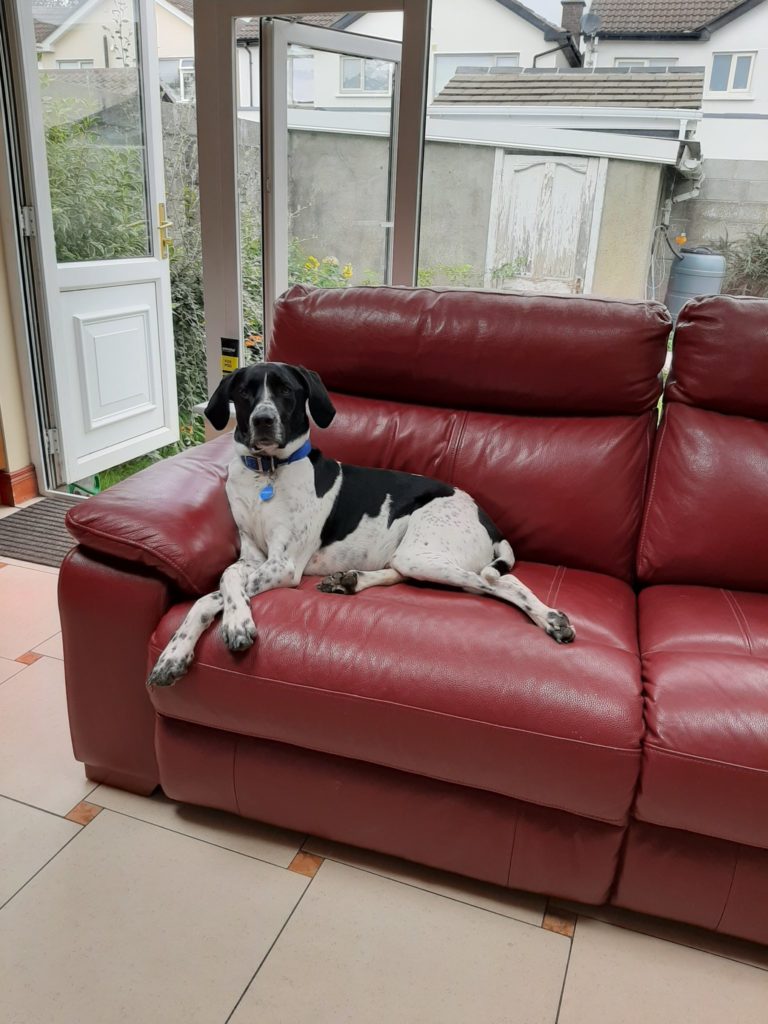 While Conor O'Malley, a research assistant at Trinity College Dublin, replied with photos of a very similar-looking dog - named Toby.
Conor said Toby also came from Dogs Trust Ireland in May 2018.
In a reply to Paddy's tweet, Conor suggested: "I think our dogs are long lost brothers!"
It was then that Dogs Trust Ireland did some digging (no pun intended), and found that the two were actually brothers.
Also in August the most visible meteor shower of the year was in Ireland's skies.
The Perseids brought with them 20-times more shooting stars than a normal night.
Perseids frequently leave long 'wakes' of light and colour behind them as they streak through Earth's atmosphere.
They are also known for their fireballs.
Fireballs are larger explosions of light and colour that can persist longer than an average meteor streak.
This is due to the fact that fireballs originate from larger particles of comet material.
Space commentator Leo Enright explained: "Until recently, it wasn't known what caused it - but we do now know that it's the rubble left behind by a comet that passed this way a long time ago".
"What we're looking at is tiny flecks of dust, some pieces - which will be much more dramatic - might be the size of a grape."
And it was September when we spoke to Kerry musician Brendan Begley, who planted over 200 wooden crosses in his field as part of an ongoing protest against rural planning policies.
He had difficulties getting planning permission to build a house for himself at the foot of Mount Brandon.
He told Pat Kenny: "I had a choice then: moving to Dingle, or else get a camper van and drive it on my land.
"So I decided to build my camper van, and that's what I did.
"I bought an arctic truck and I built my house on top of it and I drove it on to my land.
"And since then they've been threatening me with two years in jail, or a bill of 12,000,600, etc.
"But I'm still fighting that case."
And then, just two months later, he got the green light.
After getting permission, he said: "I'm a lot happier person to speak to than the man you spoke to in the past".
"I don't want to engage in triumphalism towards Kerry County Council or An Bord Pleanála or the planning laws.
"But I sincerely hope that something positive will come out of all this that will sustain our communities and assist sustaining our communities with helping the schools, the GAA, the rugby, the soccer, and in our case the Gaelteacht."
"If these laws aren't looked on and changed, I'm afraid we are witnessing a fast-fading treasure.
"When a language dies and when a tradition dies, it's almost impossible to get it back again."
And in November Jessica Noyce, who runs a snail farm, suggested they would be perfect as pets.
She said: "They really are a great pet for children and adults alike - they're very therapeutic to watch and they glide around their tank.
"They're quite easy for kids to handle, they don't suddenly jump out at you or jump off you.
"So they're quite an easy pet to handle and manage, and for setting up their tanks and that: once they're set up, you just need to chuck food in every few days, give them a spray each day and jobs a gooden.
"So they're quite low maintenance in that way".
And she opened our eyes as to their diet, explaining: "Most people think they're vegetarians but they're not - they're actually omnivores.
"But the majority of their diet is fruit and veg - anything from the fruit and veg family except the onion family or the citrus family.
"But they also need meat twice a week, which you can give to them in the form of fish flakes or raw eggs or raw chicken or raw mince - or even raw steak if you're feeling extra generous".
And, lest we forget, the Donald Trump campaign held a press conference in the car park of a garden centre - beside an adult book shop and a crematorium.
It was due to be held in a four-star hotel in early November, but ended up at a different Four Seasons.
'Four Seasons Total Landscaping' was trending online after Mr Trump's lawyer Rudy Giuliani held the event in the garden centre's car park.
The outgoing US president was due to meet reporters after tweeting that there would be a "big press conference" at the "Four Seasons" in Philadelphia.
However, the luxury hotel soon responded on Twitter saying: "To clarify, President Trump's press conference will NOT be held at Four Seasons Hotel Philadelphia.
"It will be held at Four Seasons Total Landscaping — no relation with the hotel."