The teenage climate activist Greta Thunberg has changed her Twitter handle to 'Sharon' in the wake of a viral quiz show blunder.
In a celebrity episode of the BBC quiz show Mastermind, Casualty actor Amanda Henderson was asked which Swedish climate change activist had their speeches collected in the book No One is Too Small To Make A Difference.
Ms Henderson incorrectly answered: 'Sharon?' - prompting host John Humphrys to clarify that it was in fact Greta Thunberg.
The clip of the error was widely shared across social media over the past 24 hours, with one tweet alone picking up over 115,000 likes and 21,000 retweets.
2020 is cancelled pic.twitter.com/aGDZCTTQmb

— Mark Smith (@marksmithstuff) January 2, 2020
On Friday evening, 17-year-old Greta Thunberg's Twitter account was updated to display her name as 'Sharon'.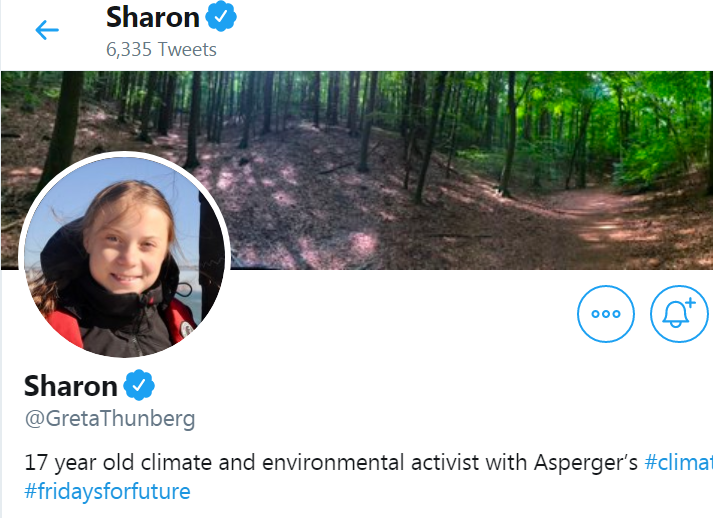 It's not the first time the teenage activist has used her Twitter profile to poke fun at some of the public attention she's received.
After Ms Thunberg was awarded Time Person of the Year last month, US President Donald Trump tweeted that it was "ridiculous" - adding that the young activist "must work on her anger management problem".
Ms Thunberg quickly updated her profile description to read: "A teenager working on her anger management problem."
Main image: Screenshot of Greta Thunberg's Twitter account