On a day where Wexford claimed senior and minor provincial success in Croke Park, former All-Ireland winning manager Liam Griffin explored the hidden work that has gone into the county's revitalisation. 
"Winning the Leinster senior hurling championship doesn't mean an awful lot unless we've something coming behind us," Liam Griffin explained on Monday's OTB AM, "I know that might sound strange to some people."
While Davy Fitzgerald's side have commanded much of the attention after Sunday's action in Croke Park, it is the minor success that feels like an even greater vindication of the work going on behind the scenes in Wexford.
"There's a plan going on in Wexford since 2012," he noted, "and that's the important part of this.
"If you look at Offaly, and I have great time for that county, they are in free-fall for not building on what they had, and we were guilty of that.
"We didn't know what we stood for, but we have a plan now and it is working.
"So, the future looks bright for Wexford hurling, and it looks sustainable."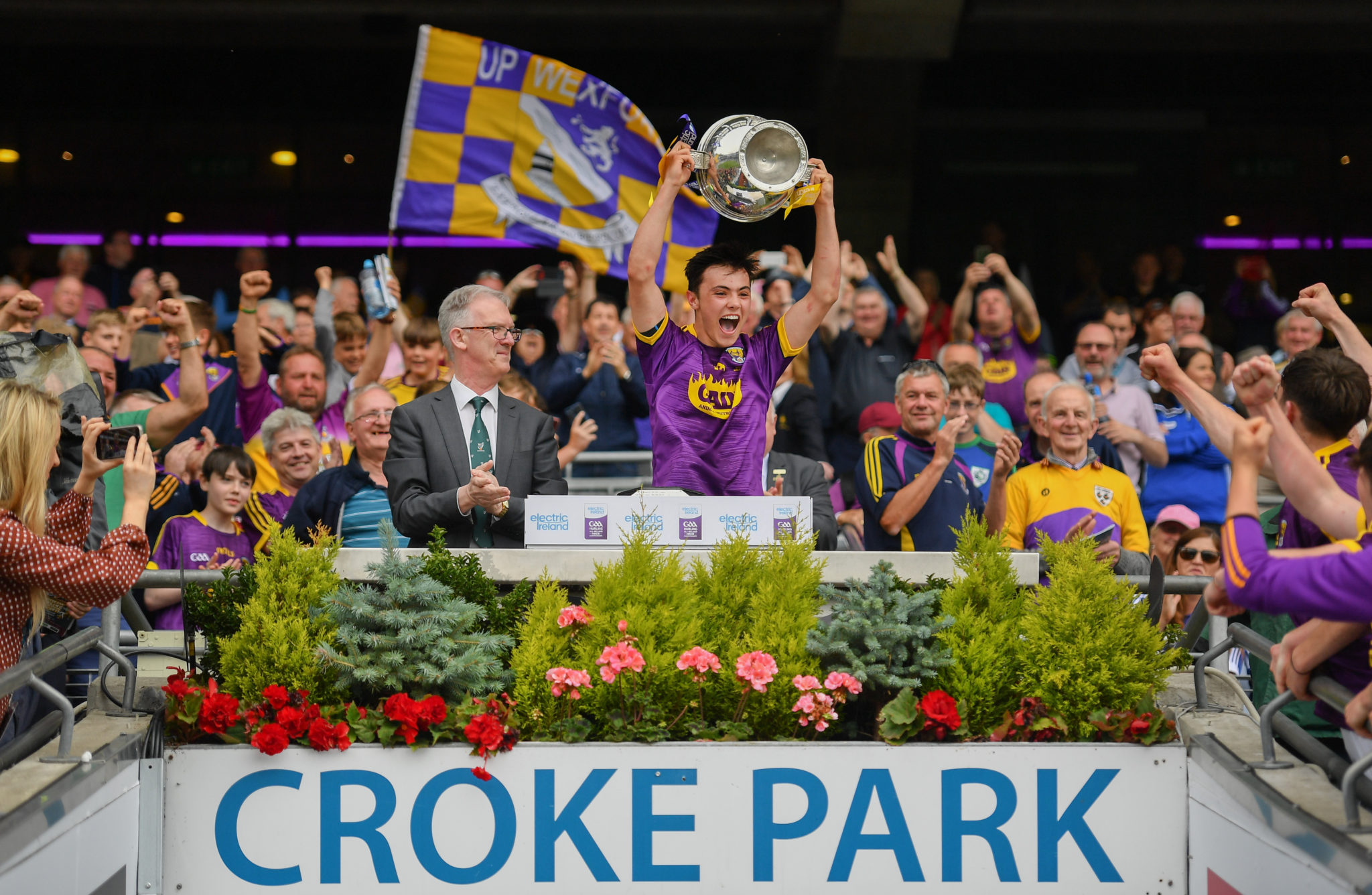 Acknowledging the difficulties that emerge as such monumental efforts to alter the course of a county's fortunes are put into action, Liam Griffin pin-pointed the moment Wexford attempted to change their path, and the necessary buy-in it required from all involved.
"The new administration has dealt with it completely and it has made a massive difference," he outlined.
"We undertook a study of Wexford and where it stood, and in fact it was my own son who did it.
"It was an analytical study of Wexford hurling and there was some criticism of it at the time, but as he said, we need to focus on the facts."
A straight-forward assessment of the county's fading fortunes across all grades, it is a testament to the hard work going on within the county that Sunday's minor success is Wexford's first at this level since 1985.
"The plan laid out what we needed to do and that's been followed by the county board," Griffin explained in light of the financial demands such positive moves require.
"Does it mean we've arrived? Not at all. We haven't even hit a home-run yet and we have to keep working with the plan.
Although for Wexford this double success should serve to keep the momentum going, Griffin, with a word of warning for other counties looking to replicate Wexford's development perhaps, outlined why such a turnaround is usually antithetical to organisations within the GAA.
"It's an evolving process and you can't stop, but the GAA is not good with that at county board level because the structures of the association mean everything is about today when you should focus on tomorrow."