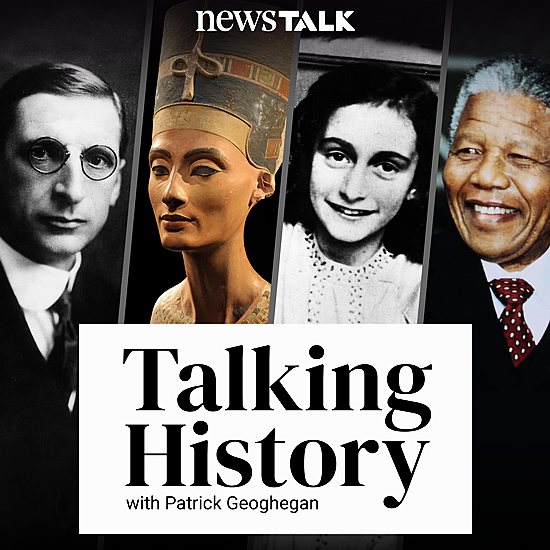 This unique and lively history show delves into some of the world's most important political, social and cultural events and the intriguing personalities behind them.
Presented by Dr Patrick Geoghegan of Trinity College Dublin, Talking History unravels the gritty, sometimes uncomfortable, side of our past, and what we can learn from it.
"This is the finest history show in the land" - Darragh McManus.
Download, listen and subscribe on the Newstalk App.
You can also listen to Newstalk live on newstalk.com or on Alexa, by adding the Newstalk skill and asking: 'Alexa, play Newstalk'.
Latest Podcasts