A woman who says she started thinking there was 'something wrong' with her after having six miscarriages has said many people in Ireland still see it as a "taboo subject". 
Jennifer got married in her early 20s and initially expected that it would be simple to start a family. 
"When you're married at 23, you never think that you're going to have any issues when it comes to having a family," she told Lunchtime Live. 
"We got pregnant very easily and very quickly and everything was going perfectly." 
Thirteen weeks into her pregnancy, Jennifer went to her local hospital for a routine scan but when the midwife suddenly went quiet, she realised that something was wrong. 
"The midwife said to us, 'I'm really sorry, there is no heartbeat' and we could see our little baby on the screen perfectly formed," she said.  
Jennifer was having what is called a 'missed miscarriage' - when the baby is no longer alive but the mother's body is unaware that something is wrong. 
"When we lost that baby, we were told it was, 'Just one of those things' and that everything would probably be fine again next time," Jennifer said.  
The couple tried again and soon Jennifer found out that she was pregnant for a second time. 
"Because we had had a miscarriage, we had another scan at eight weeks and we were told we were having what is called a molar pregnancy. 
"So, again, this was something that we'd never heard of and we didn't know what it was and I was having to go in and out of the hospital every two days for blood tests and making sure bloods were back down. 
"The experience of the second miscarriage was very different because I became quite angry."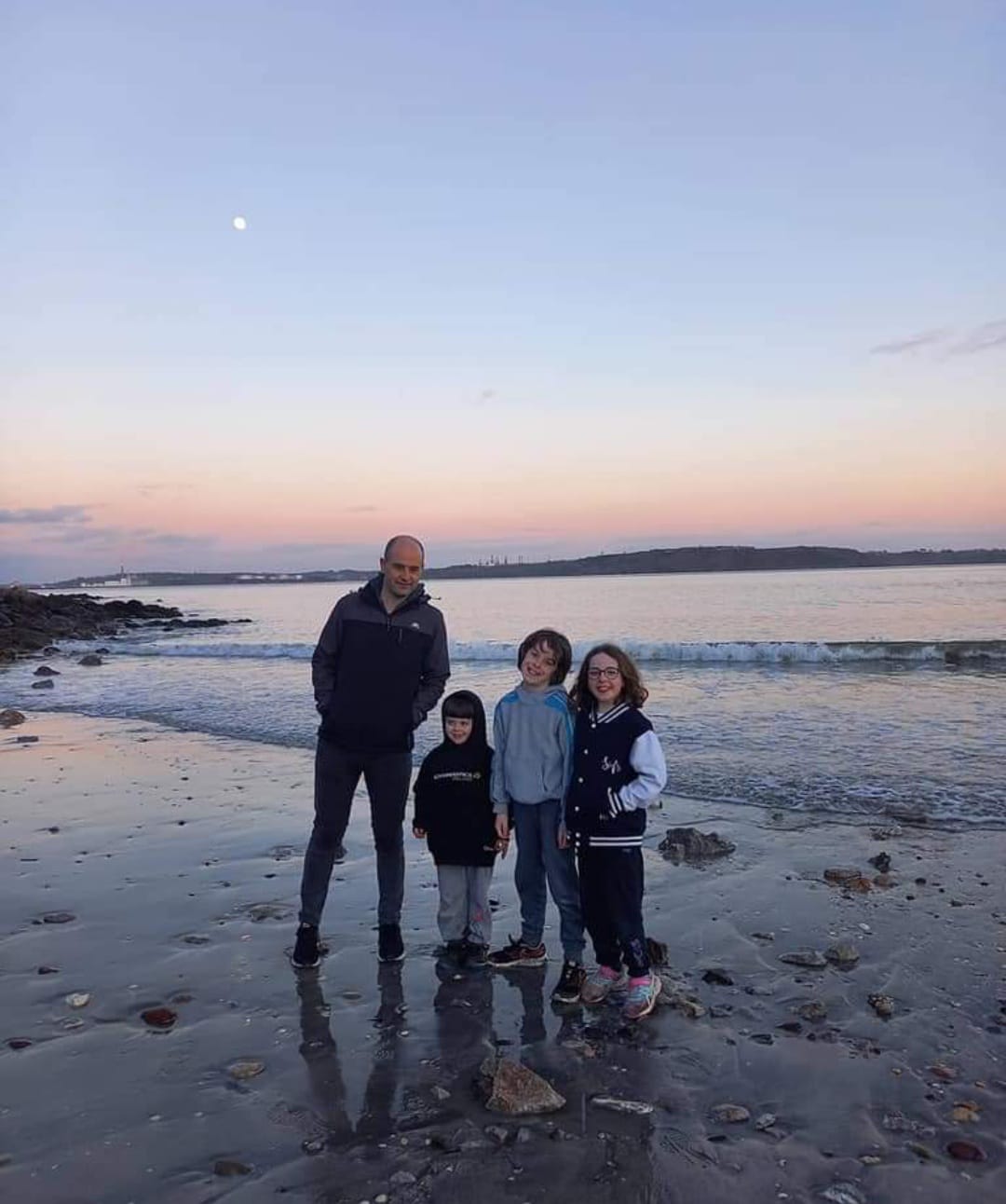 After her second miscarriage the couple took time out to heal but their next pregnancy was a 'textbook' example of when things go well and their son Daithí is now 13. 
"We thought we had had bad luck and we decided to have a brother or sister for him," Jennifer said. 
"But we actually went on to have more miscarriages after Daithí - again around eight weeks - and at that point you start to question yourself and you start to think that there's something wrong with you and that you must have done something terrible in a past life that this is all being thrown at you. 
"It's really hard." 
'S
till not really talked about enough'
Jennifer believes that pregnancy loss is still something that society shies away from addressing. 
"It's a very hidden grief because people don't see it the same way as, say, losing a parent or a sibling because it's quite hidden and  [rarely] spoken about," she said.  
"That was quite difficult and we didn't have the same support that you would have if you have a funeral and things like that.
"Our first miscarriage was over 14 years ago and I suppose I would have thought there would have been an improvement in things but I don't think there is; it is still somewhat of a taboo subject. 
"It's still not really talked about enough." 
Jennifer is involved in the Miscarriage Association of Ireland - an organisation that offers support to people who have lost a child during pregnancy. 
Main image: Jennifer and her children.