Ryanair has reported a 21% fall in profits in the last quarter.
The Irish carrier is blaming cuts to fares and higher fuel costs for the drop in profits to €243m.
The company says the UK and Germany were identified as its two weakest markets.
It says Brexit concerns are weighing negatively on consumer confidence and spending in Britain.
While in Germany, it claims Lufthansa's green light to buy Air Berlin meant it is selling excess capacity at below-cost prices.
Overall, it says a 6% decline in average fare was offset by strong revenues and 11% traffic growth.
The airline says it carried 42 million passengers in the period - while costs rose 19% as its fuel bill increased 24%.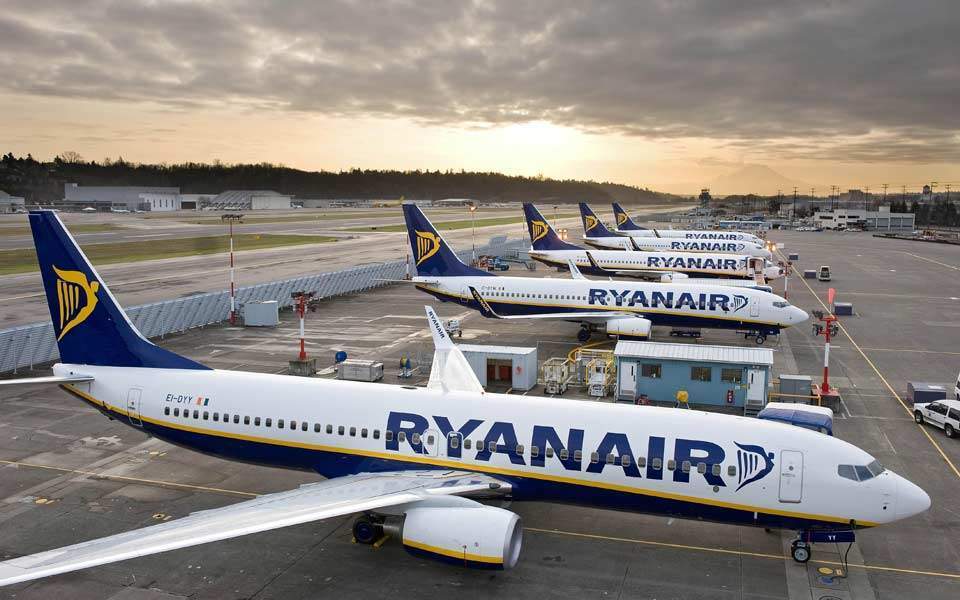 The firm has also had to make changes to some routes because of the grounding of the Boeing 737 Max model.
It has ordered more than 100 of them - but has further delayed their delivery until the end of the year.
The company says: "We have great confidence that these 'gamechanger' aircraft... [which] will transform our costs and our business.
"Due to these delivery delays, we will not now see these cost savings delivered until FY21."
Ryanair agreed to buy Malta Air, a Maltese start up carrier, in June.
"This start-up will grow our Maltese operation from six to 10 based aircraft over the next three years", Ryanair says.
It will also operate all its French, German and Italian bases.
Ryanair says it expects high fuel prices and overcapacity in European short-haul markets to lead to "further airline failures" this winter - creating more growth opportunities for it.