The HSE has apologised to the parents of Jimmy Loughlin after admitting "shortcomings" in the care of his killer. 
Jimmy died in February 2018 when Richard McLaughlin broke into his home in Sligo and killed him with a crowbar. 
Mr McLaughlin had a long history of violence and had been diagnosed with paranoid schizophrenia. 
In the High Court on Tuesday, the HSE Sligo/Leitrim Mental Health Services admitted "breaches of duty in the care provided" to Mr McLaughlin and "sincerely and unreservedly apologised" to Jimmy's family. 
At the time of his death, Jimmy was 20-years-old and living with friends in Sligo.
He had never before met the man who took his life. 
"Jimmy was a lovely boy," his father, Michael Loughlin, told Newstalk Breakfast. 
"He had so many close friends and wouldn't harm a fly; very positive, very outgoing [and he had] just started doing DJing. 
"He really loved Sligo, really loved Ireland - we moved to Ireland in 2002."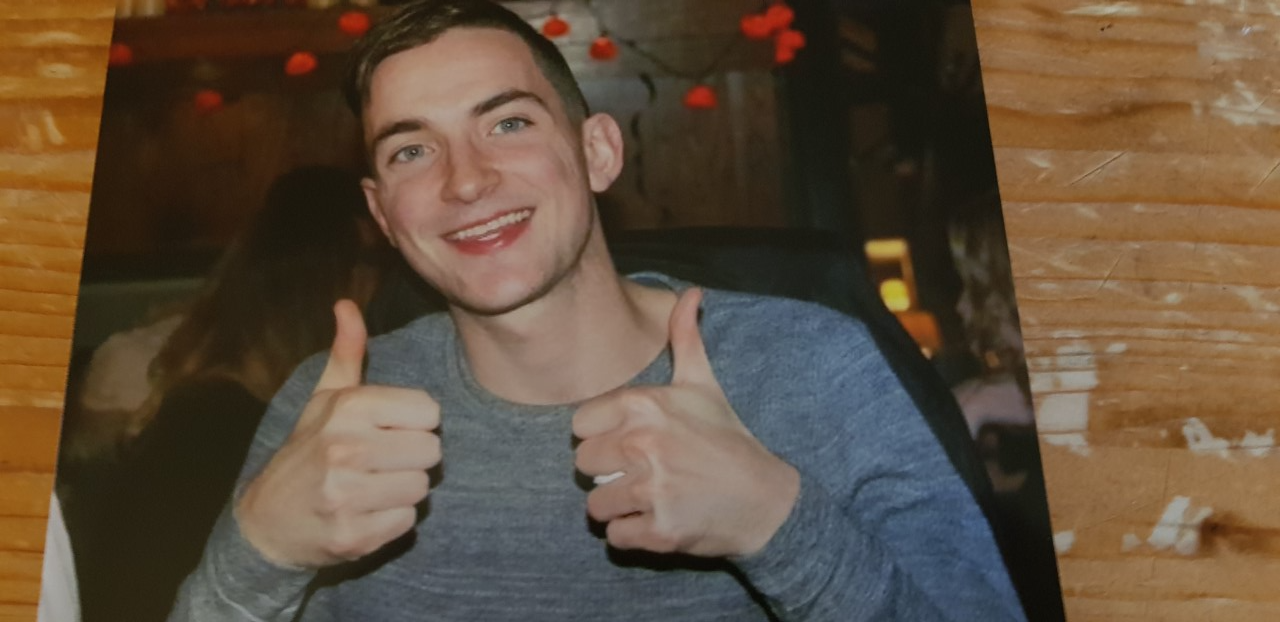 Mr Loughlin recalls the day of Jimmy's death as a "lovely, sunny Saturday afternoon" and the family was driving over to drop him off some lunch. 
"Five minutes into our drive into Sligo to meet him, we got a phone call from one of his friends saying there's some ambulances outside the property Jimmy was renting with some of his friends," he said. 
"We sped down the road together, it took us about five minutes but it felt like five hours. 
"We pulled up and there was a load of Garda tape across the street and the Guards wouldn't let us through. 
"I said, 'That's my son's house'... and they said at the time, 'We think he might have been hit with a baseball bat.'" 
At the Garda station
The Loughlins were taken to the Garda station and it was there they were told Jimmy was dead. 
His killer had been spotted walking down the street with a crowbar and because he was acting funny a woman had called the local Garda station. 
Gardaí spotted him smashing in Jimmy's door on CCTV and left to deal with the situation. 
"He went into the house and he went into all the bedrooms," Mr Loughlin said. 
"He went upstairs and downstairs, his fingerprints were found by the forensic Garda. 
"He came outside and went back into his apartment next door and the Guards were en route to him and when they got to his apartment he was in the shower and the crowbar that he used to kill Jimmy was propped up against his bed." 
'V
iolence, violence, violence everywhere'
It took the family a year to access the man's medical records and when they did it revealed he had a very dark past. 
"Richard McLaughlin was under the care of mental health services in Sligo for a very long period of time - in excess of 10 years," he said. 
"All through his medical records right up until he murdered Jimmy, it's like a Garda file - it's violence, violence, violence everywhere." 
Mr Loughlin said An Garda Síochána wrote to the HSE in 2015 describing him as "dangerous". 
"Literally, a couple of months after that, he didn't have any engagement with mental health services," Mr Loughlin said. 
"He went a year, maybe a year and a half not even having any appointments." 
'Off the radar'
The family found numerous videos of Mr McLaughlin on YouTube talking about committing violent acts. 
"It's just absolutely off the radar what's gone on here," Mr Loughlin said. 
In 2019, McLaughlin was found not guilty of murdering Jimmy by reason of insanity.
You can listen back to the full interview with Mr Loughlin here: