Government plans for the childcare sector have been labelled "absolutely ridiculous" by protestors outside Leinster House who warned that some creches will be forced to close. 
With the cost of living soaring the Government has told the sector to freeze its fees at 2021 levels - something industry insiders say is unacceptable. 
"We'll be closing," one protestor outside the Dáil told Newstalk. 
"We don't want to. It's a vocation, it's a passion but we just don't get paid enough for what we do. 
"People don't see behind the scenes the organisation levels or the admin or any of that. They don't see any of the extra hours that we work for nothing."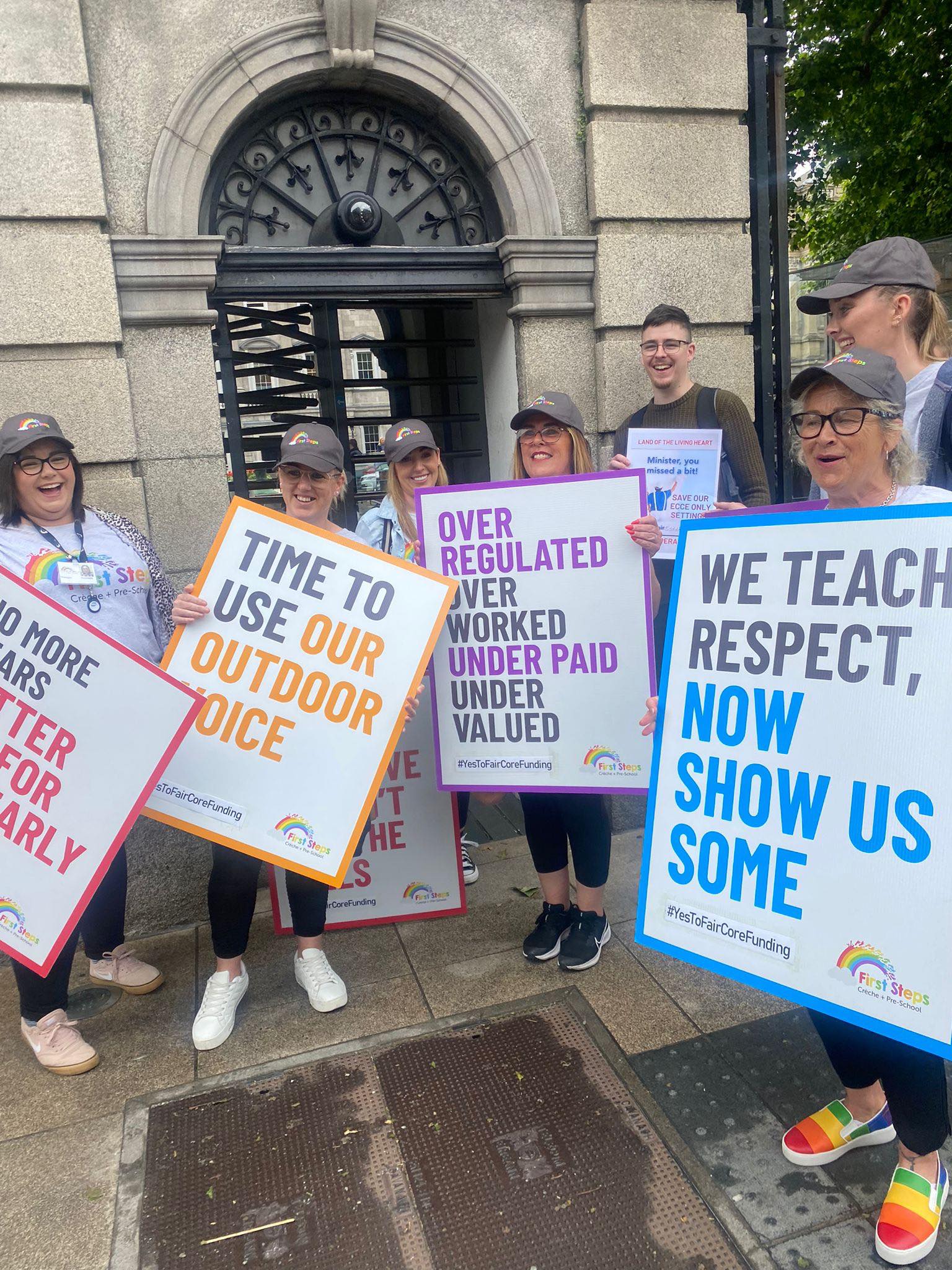 Childcare providers who provide ECCE hours are wholly on Government funding and Navan-based Noel O'Rourke said he is struggling to make the sums add up: 
"The ECCE sector, we're not seeing any increase at all," he complained. 
"And some might see an increase of maybe €40 a week if they're lucky." 
And it is not just childminders who were at the protest; parents too were out in force with many concerned that if the Government does not act their local creches could be forced to close: 
"We went out today to show our support for the brilliant naíonra teachers - my two are in a brilliant naíonra in Lucan - and their teachers are absolutely fantastic," Sarah, a mother of four, told Lunchtime Live. 
"The work is very important and they do an absolutely brilliant job and it seems like they're being really squeezed. 
"They're highly qualified and they do a brilliant job and I think the Government should just give them whatever they want." 
The Federation of Early Childcare Providers has asked the Government to increase the current monthly subsidy of €69 per child to €100 per child. 
Tánaiste Leo Varadkar told Newstalk last month that he expected the Government to do "something significant" for the sector in this year's budget.
Main image: The protest. Picture by: Newstalk.