The Department of Health has confirmed that 393 new cases of COVID-19 have been reported in Ireland today.
The figures show that as of midnight on Friday, there were 48 people being treated in hospital for the virus.
Of these patients, 14 are in ICU, a decrease of one compared to yesterday. 
The number of people in hospital with the virus is at the lowest level since September 5th, while the ICU figure is at its lowest since September 17th.
The Department warned that daily case numbers may change due to future data validation.
The 14-day incidence rate per 100,000 of the population now stands at 96.
The five-day moving average is now 338, while the seven-day average is 317.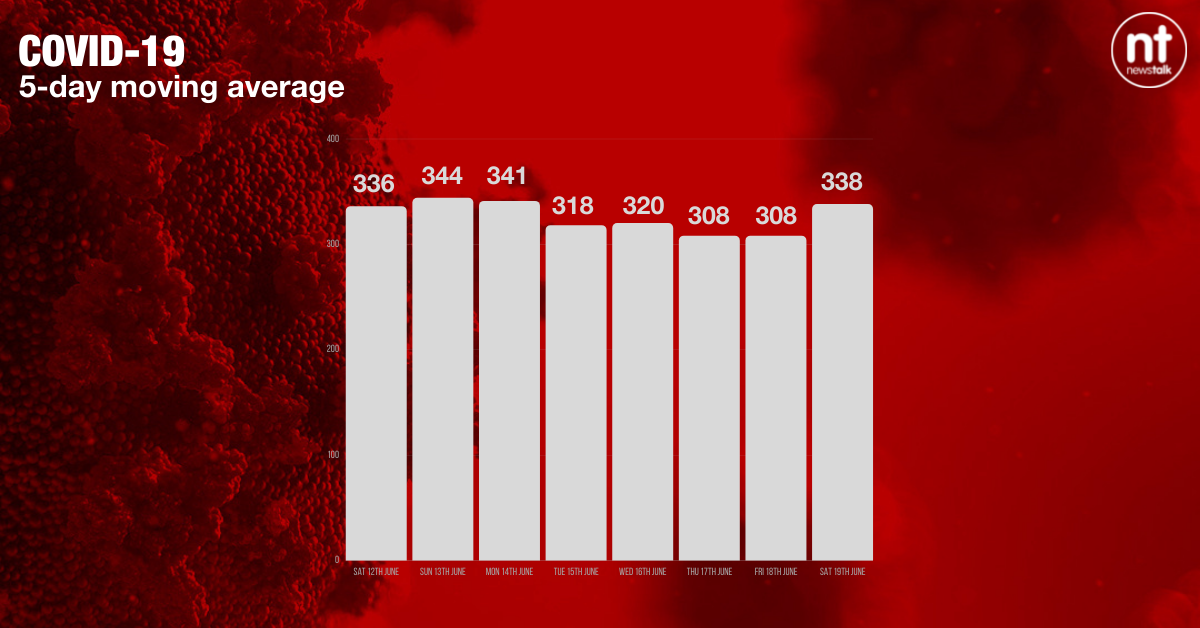 It comes as the head of the COVID Vaccine Taskforce said Ireland is set to receive its biggest delivery of Pfizer jabs to date.
Professor Brian MacCraith told the Irish Independent that 600,000 doses will be delivered over the next fortnight.
He added that the vaccine programme will gain "very significant momentum" in the next few weeks as the wait time for the second dose of AstraZeneca is reduced and vaccinations begin in younger cohorts.
Professor MacCraith said the ramp-up is driven by the threat of the Delta variant.
There have been 188 cases of the strain in Ireland so far - but according to NPHET, the pandemic is still shrinking.
Immunology Professor Dr Tomás Ryan stated that cases of the strain are down here but we need to be very cautious.
He told Newstalk: "Now we've seen because of the sterling work of our public health teams that the community cases of the Delta variant in Ireland seems to be reduced.
"But if we keep importing it from across the water, where 90% of cases are the Delta variant, then eventually as we open up, as we allow more spread in the community, there's a risk that we'll follow what's been happening in the United Kingdom."
Main image: A doctor dressed in a protective suit observes a PCR Covid-19 test. Photo: PA