There have been 313 new cases of coronavirus confirmed in Ireland.
Latest available figures also show 53 patients are in hospital with the virus - 15 of those are in intensive care.
The five-day moving average is static at 308.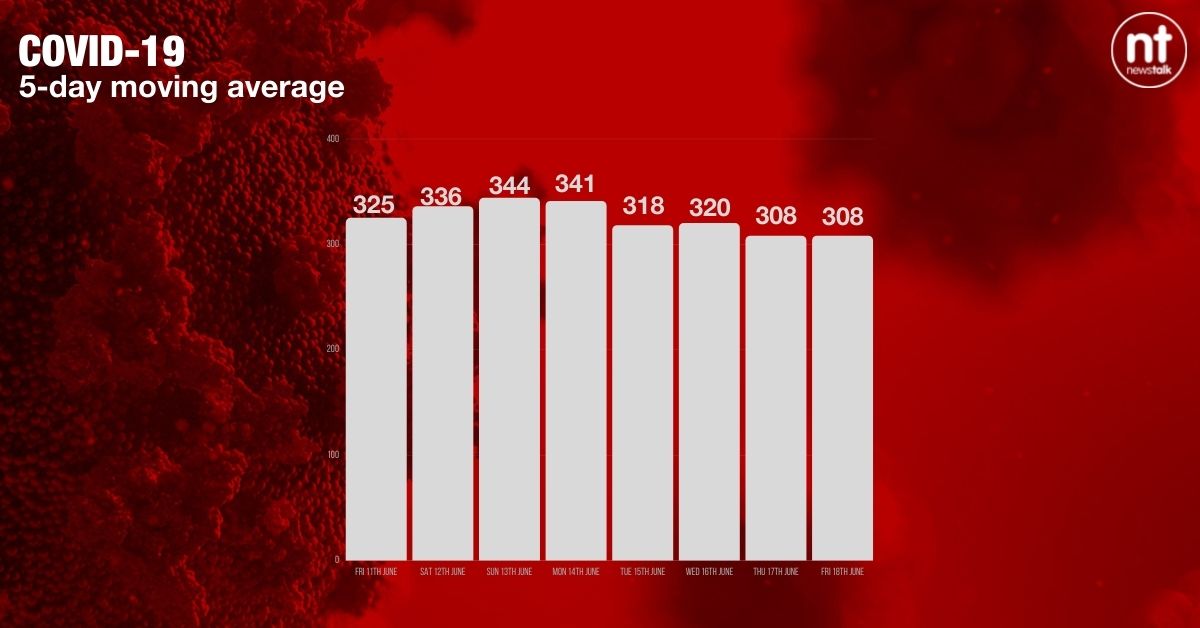 However the Department of Health has said the numbers may change due to a future data validation.
While Professor Philip Nolan, chair of NPHET's Epidemiological Modelling Advisory Group, has said the data is showing 'hope and optimism'.
In a series of tweets, Prof Nolan noted that the 14-day cumulative incidence is below 100 - at 95 per 100,000 - for the first time since December 2020.
While he said the seven-day average case count has seen a 27% drop for the last five Fridays.
"The numbers of people in hospital and ICU are less than half what they were six weeks ago," he said, while new admissions are low.
On average, there are seven new admissions to hospital per day - and two admissions to ICU every five days.
He added: "We see incidence falling in adults aged 40-65 as vaccines take effect.
"One by one, from the oldest age group (60-64) down, incidence falls, precisely at the point we would expect - given the dates when each group was vaccinated and the time to effectiveness of the vaccines."
Prof Nolan also said that incidence has fallen "significantly" in children of school-going age over the past three weeks.
While incidence in those aged 19 to 24 remains high - around twice that in 16 to 18 or 25 to 29-year-olds.
And Prof Nolan reminded people to get their vaccine "as soon as it's your turn".
Hope and optimism as we close out the week. 14-day cumulative incidence below 100 (95 per 100,000) for the first time since 17 Dec 20. 7-day average case count for today and the last five Fridays – a 27% fall.
21-May442
28-May409
04-Jun413
11-Jun327
18-Jun321

1/6 pic.twitter.com/tD3XTK6Hg2

— Professor Philip Nolan (@PhilipNolan_SFI) June 18, 2021
Main image: Professor Philip Nolan, chair of NPHET's Modelling Advisory Group, at the update on COVID-19 in the Department of Health in January 2021. Picture by: Sasko Lazarov / RollingNews.ie