Abolishing school uniforms would save people "massive money" every year, a parent has claimed. 
August is the busiest month for school uniform retailers but as the cost of living soars, many parents are questioning whether the expense is worth it. 
After one Lunchtime Live listener said that he had "probably spent about 600 quid so far and I still have more bits to pick up", Diarmaid called in to put forward an alternative: 
"It's time for no uniforms," he urged. 
"This topic comes up every year; I went to a school with no uniforms, my children never had uniforms. 
"No one ever complained about it and no one ever talks about it."
Many parents and teachers feel that a school uniform gives children a sense of identity and prevents bullying because no one feels forced to wear designer clothes to school. 
However, Diarmaid feels the "massive money" people have to spend is a waste:  
"In a previous time I was chair of Educate Together, we've got a 100 schools, no uniforms and the issue simply never came up," he continued. 
"And yet every year, all the uniform schools are giving out about it but at the same time saying, 'Oh but we love uniforms.' 
"It just seems so strange to me."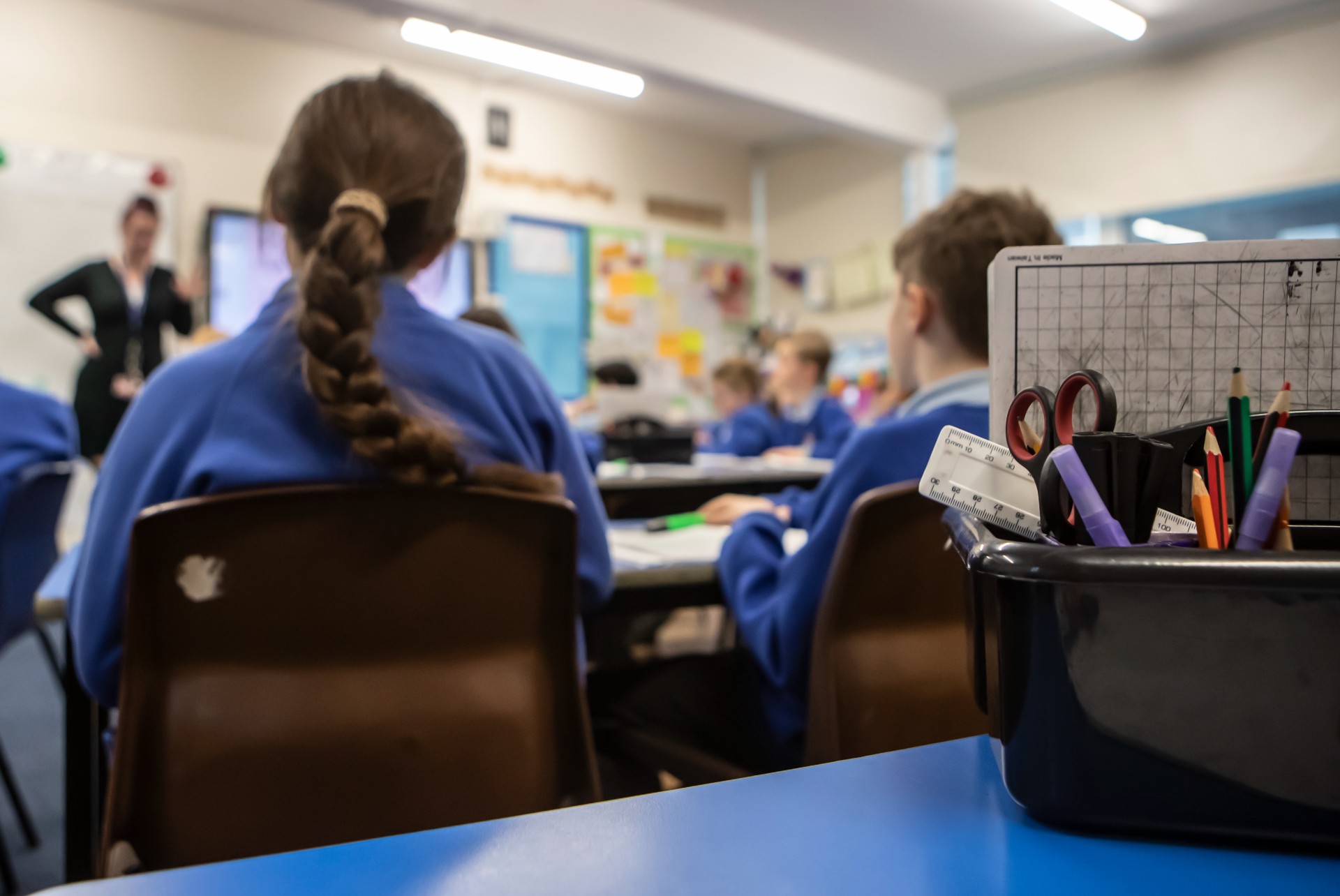 Official guidelines
One parent with children in a uniform school, Elaine in Kildare, suggested that the issue is that there is a lack of competition among retailers and schools are not following official guidelines correctly.
She recently spent €45 on a jumper for her son and another €20 on a single shirt - big money for a 17-year-old who is shooting up: 
"There are Government guidelines in place which for some mad reason secondary schools don't seem to want to follow," she complained. 
"Our school only has one supplier - no competition - and when I asked them could they make him a long jumper for him they said, 'Sure we'll get him a 56 inch chest for the length.' 
"I want a long jumper! This is where the problem is. The schools should follow the Government guidelines and have a generic uniform." 
Last month the Government announced that the Back To School payment would be increased by €100 per child. 
Minister Heather Humphries said the boost "recognises the pressures families with school going children are under at this time of year, particularly given the cost of living challenges that people are facing."
Main image: School uniforms. Photo Mark Stedman/Photocall Ireland