Liverpool are still suffering the hangover of their heartbreaking defeats late last season, but former Republic of Ireland left-back Stephen Ward feels they can still challenge for all of the silverware this season.
Liverpool have been struggling to find consistency and form this season. Currently sitting at eighth on the Premier League table, Liverpool have only won two of their six matches thus far.
Additionally, a 4-1 capitulation against Napoli was their introduction to European football this season. Jurgen Klopp's side also lost Sadio Mane in the transfer window, and have suffered a number of injuries thus far.
Speaking on Football Saturday, Ward looked at just what has gone wrong for Klopp so far this season.
"I think it's a bit of a handover from last season," Ward said. "They had an incredible season, but I just think to lose the league on the last day having come so close again.
"The following week in the Champions League, in a game where you wouldn't say they dominated, but you would have put them down as favourites to win the way they were playing, i think it's just rolled on a little bit into this season.
"Combine that with losing Sadio Mané who was so influential, I just think they haven't gotten going this season."
Liverpool will still challenge Manchester City
In spite of the poor performances and results, Ward strongly believes that Liverpool will be the only team to realistically challenge Manchester City for domestic and European silverware.
"For me, there's no doubt they'll be the closest challengers still," Ward said. "That winning goal in the last minute against Ajax might just be the spark that they need.
"Watching Liverpool this season, they have dominated in a lot of games, but they just haven't scored goals at the right time or when they needed to.
"I've no doubt they will come good and will be right up there in all competitions. I just think the problem they have is the same problem for everyone in the Premier League: Manchester City are just so good at the minute.
"You don't want to give them too much of a head start, because it will be very difficult to catch them up."
"It will be a strange season with the World Cup," Ward added. "If they can get back on track and close the gap going into the World Cup, then it's going to be a completely new season come January time.
"If they do need investing, they will have plenty of time to do that and get right back into the competition."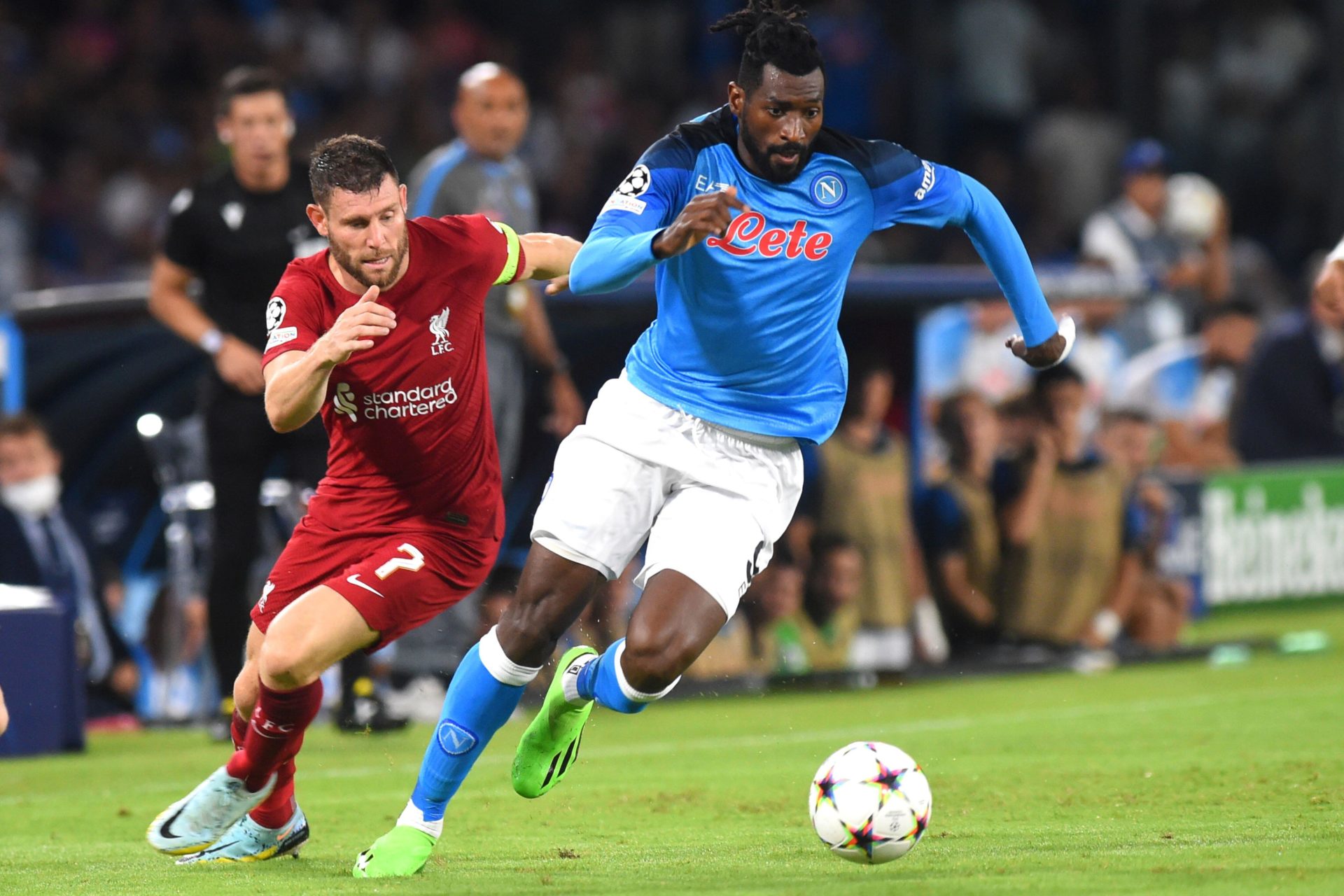 Liverpool's capitulation against Napoli
The 4-1 defeat to Napoli away sticks out in Liverpool's poor start to the season. It was not just the defeat itself but the manner of the defeat that has fans worrying.
However, Ward does not believe there is too much to be read into one 'strange' performance.
"It was a strange performance, the first half and well the whole 90 minutes," Ward said. "You become accustomed to Liverpool going away to these teams and steamrolling them.
"You can put it down to many factors. They haven't had the best of luck with injuries at the start of the season. Thiago, who is so influential, has been out for a bit.
"You also have players that have been there a long time. The likes of James Milner, you probably look at him now and think he is a squad player. He's ended up starting in really important games."
For Ward, the match was Liverpool losing to their own style. The response from the squad in the following Champions League game against Ajax showed that they can bounce back from those sorts of shocking defeats.
"Napoli did to Liverpool what Liverpool have done to teams so often," Ward said. "They out-worked them, out-ran them, and just looked like they had so much pace on the counter-attack.
"It was strange to see really. For Liverpool, there's still that [fatigue] in the squad, and I think they may have wanted a few more in the transfer window that didn't come off.
"It just seems for me to be a bit of a hangover. They responded well in the Ajax game to get that result."
Football on Off The Ball brought to you by Sky. All the football you love in one place across Sky Sports, BT Sport & Premier Sports.