Tadhg Furlong says the decision to sign just a one-year contract extension with the IRFU was his, adding that a multi-year deal was offered by the union.
The Ireland and Leinster tighthead prop committed his short term future to country and province yesterday, with the 28-year-old agreeing a 12-month deal.
However, eyebrows have been raised at the length of the contract, with many suggesting that the soon to be two-time British and Irish Lion needs to be prioritised by the IRFU, to keep him in Ireland long term.
And with the prop's contract negotiations running so close to the end of the current season, there had been fears he and the union were reaching a stalemate.
However, Furlong says the delay in getting his future sorted was largely down to the successive back and calf injuries which kept him sidelined from February 2020 until January 2021.
"I suppose there was a delay at the start of the negotiations across the board because of the situation we were in. I was coming back from long term injury, I wanted to get back playing. When you're playing big game-weeks you don't want to be talking contract, so it probably all added into it," he said.
Tadhg Furlong contract | 'One year deal probably suited me best'
Furlong also says the length of his spell on the sidelines didn't become a major issue in the contract negotiations.
"I don't think it was a sticking point, or wasn't overly talked about. It probably delayed the start of it as much on my side as anything where you have a bank of work in front of you and you want no distractions and you want to get back out there and playing.
"And when you get back playing, you don't want anything in your head other than playing a bit of ball," he said.
Furlong added that he doesn't think it is unusual for a player of his age-profile to only be offered a one year contract. The Wexford man confirmed that the IRFU did table a longer offer, before he decided against a shorter deal.
It potentially puts Furlong in a strong bargaining position next term; with the prop currently in the prime years of his career and a second British and Lions tour to come this summer, a strong few months of performances will likely see his market value get only higher by the time he sits down for negotiations again.
And while he accepts there is risk on his part, such as injuries or a loss in form, he says he won't allow it to effect his performances.
"The one year deal probably suited me best, for a number of reasons, but I'm very happy where I am playing rugby. I'm very happy in Leinster, I'm very happy in Ireland, I'm well looked after in terms of not only game management but relationships with physios, coaches, how we want to play.
"There's a good group of us now that came through the academy together, and we're in that 27-30 age bracket.
"I signed a year (contract) because it suited me more than anything, and see where we are again next year.
"A lot of lads have signed one-year deal in the current term, and it's no different for them.
"I suppose there is the element of risk in it from my point of view in terms of injury or selection or performance etc, but I suppose you just have to get on with it, don't you," he added.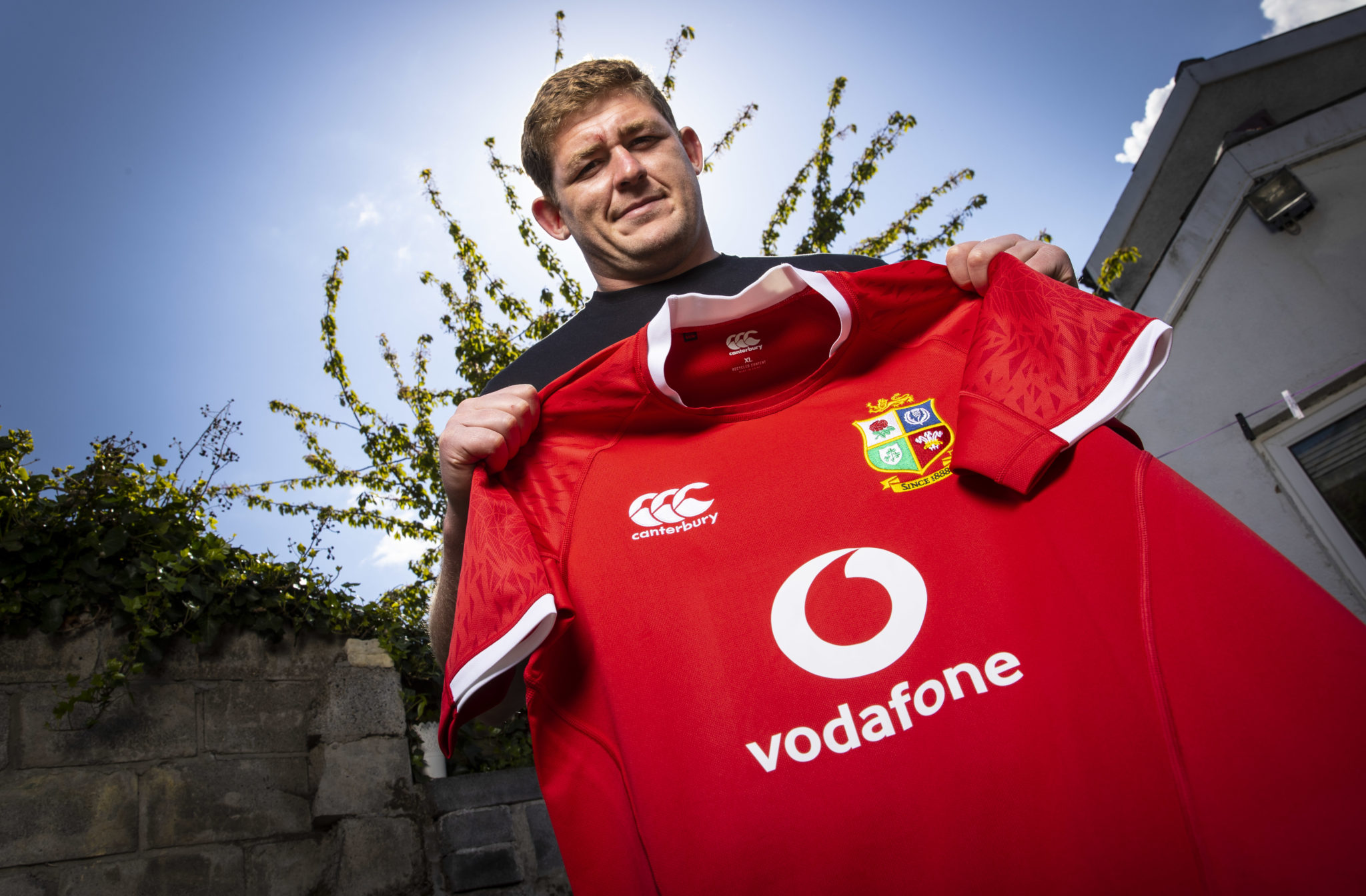 Tadhg Furlong | 'I was bricking it' during Lions announcement
Furlong was one of eight Irish players selected by Warren Gatland last week for his 37-man squad ahead of this summer's Lions tour.
And while Furlong was one of the few unanimous choices among rugby pundits to play in the test series - let alone merely making the squad - he says it didn't stop him being nervous watching the live announcement unfold from his quarantine hotel room.
"I was bricking it, absolutely bricking it. It's hard to think what I was like four years ago, because we were in Leinster in the canteen four years ago.
"You were sitting down watching the intro and the whole build up to it. I had it in my head that if I'm going on this thing, my name is coming out after Toby Faletau on the alphabetical order jobbie, and then Zander Fagerson came out and I was like 'F-A... F-U...' and you're doing that sort of stuff in your head and next thing you get called out, and it's like 'Thank God'.
"It's a mad feeling, it's class, but then it's so far away. You don't know what to think, really," he said.
Team of Us. Everyone In.
Vodafone. The main sponsor of the Irish Rugby Team
"Tadhg Furlong is an official Vodafone Ambassador for the British & Irish Lions tour to South Africa. Vodafone, along with its suite of Lions ambassadors, will be using the power of connectivity to bring fans closer to the tour than ever before. Download the official Lions app, powered by Vodafone to start your experience now"