While the timing is far from ideal, Áine O'Gorman doesn't necessarily believe that Colin Bell's departure will harm the fate of the Ireland women's national football team going forward. 
Appointed manager of the Irish national team in early 2017, it was announced this week that the Leicester native had vacated the role to take up a position in the backroom team at Huddersfield United.
Opting to depart his role with Ireland after it became apparent that the FAI would not meet the additional requirements he had laid out, Kieran Cunningham, speaking on Off the Ball's 'Sunday Paper Review', explained why he believed Bell's departure was a damning indictment of the association.
"This is an indication of what's coming down the tracks," Cunningham noted, "[and] he is a big loss [to Irish football]."
Former Irish international Áine O'Gorman doesn't necessarily share these concerns regarding Colin Bell's departure, however.
"He came in at a good time," O'Gorman suggested on Tuesday's OTB AM, "on the back of the stand we'd made as international players.
"He probably got a lot of resources off the back of that, [and] I honestly believe that if you look back on the results, apart from the draw against the Dutch, it's no more success than what the previous managers have brought.
"While it's obviously really, really bad timing with the girls coming up to the European Championships qualifiers, I think we just have to look ahead now and hopefully the FAI can get the right person in to do the job.
"They'll have to bide their time and not rush [the decision]."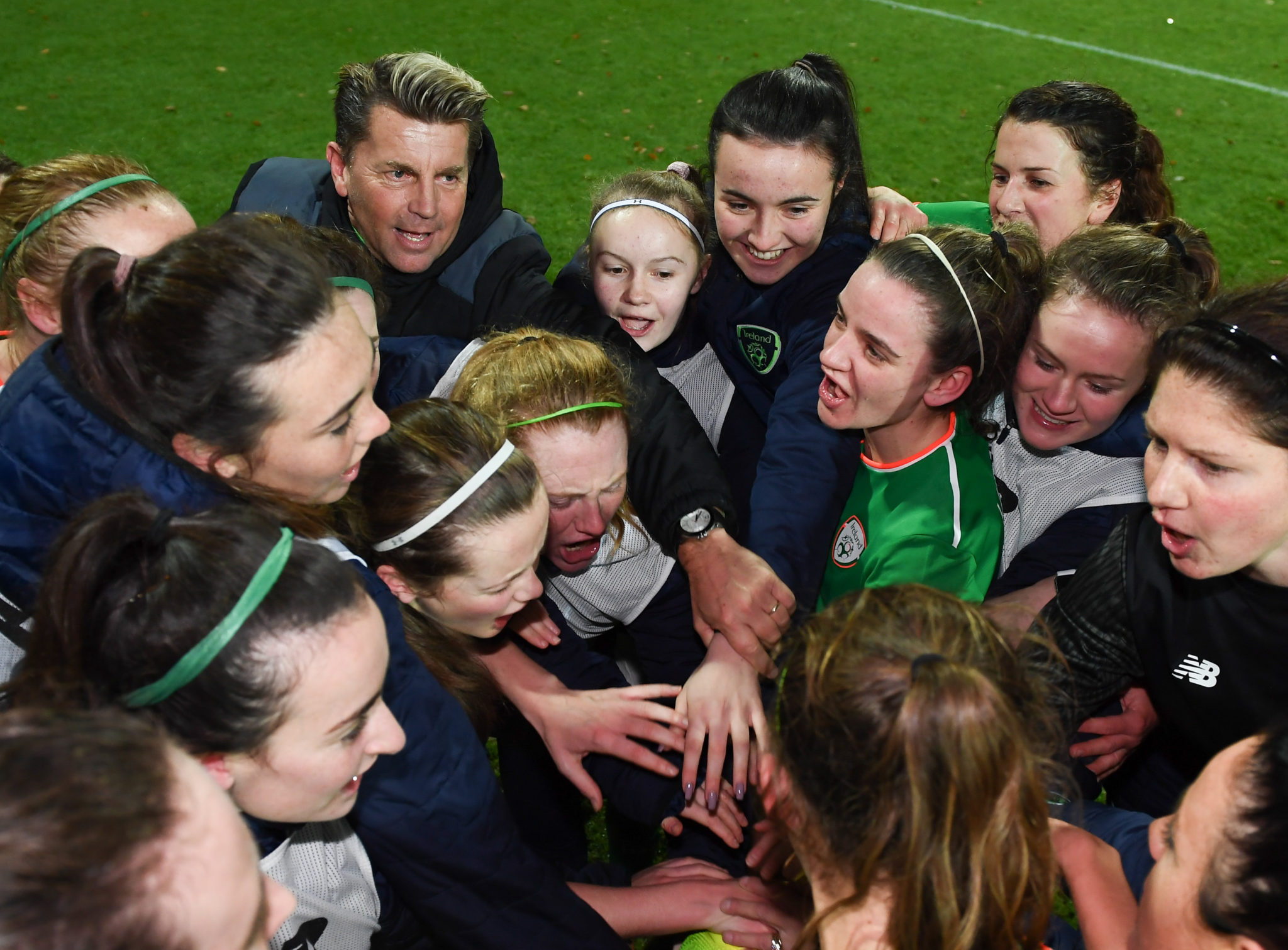 Throughout a career that saw O'Gorman win 100-caps for Ireland, the 30-year-old announced her retirement from international football in September 2018.
However, with the changes now set to come within the Irish set-up, O'Gorman, despite her insistence that no feeling of antipathy exists between herself and Colin Bell, has one eye on an international return.
"Yes, I would be tempted," she replied when the question of an Ireland return was put to her.
"If I'm playing well and whoever comes in as manager picks me, I'd have to strongly consider it.