A new bullying database aims to measure the extent of the issue in Irish schools for the first time.
Under the Government's new 'Cineáltas' bullying Action Plan primary and secondary school will be obliged to log all bullying reports to a national database.
The data will be anonymous – but officials believe it will help reduce bullying and promote diverse and inclusive school communities.
Extra training will also be given to teachers and school staff to help them better deal with bullying.
The new action plan was put together following consultations with stakeholders and 170 students from different schools.
It aims to tackle bullying, cyber bullying, racism, gender identity bullying and sexual harassment in schools.
On The Pat Kenny Show this morning comedian and Co-founder of Zoomparty.ie Steve Cummins said the plan is step forward.
Both of Steve's children have experienced bullying and he said he would like to see stronger sanctions for bullies.
"There is no greater feeling of helplessness for a parent than when your child is being bullied," he said.
"Because, if it was a stranger on the street who came up and tried to do something to your child, you would have no problem in reaching over and slapping the head off him or whatever
"When your child is being bullied, you can't go and bully the child who is bullying your child. Someone you love is in pain and hurting."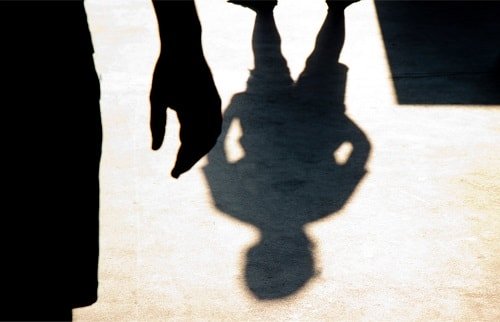 He said there needs to be a carrot-and-stick approach.
"I spent 15 years working with children and teenagers in care and juvenile offenders and sanctions were always important," he said. "Even discussion of sanctions
"For example, if you've got a kid who is bullying in school, you try mediation with whoever he is bullying, you speak with the parent you go across the board – but there needs to be something.
"There is carrot-and-stick here. You need something."
Cineáltas builds the 2013 Action Plan for Bullying.
Some of the other key actions in the plan include:
Development of a recognition process, such as a Cineáltas flag, for schools who engage in measures to prevent and address bullying
Piloting a programme of counselling supports for primary schools
Developing guidance for the establishment of a Student Support Team model in larger primary schools
Establishing a dedicated unit in the Department of Education to promote the voice of children and young people and to ensure that they have meaningful input into the development of Department policy
The progression of the Charter Bill and the development of Charter Guidelines that will strengthen the voice and participation of children and young people and their parents in the development and implementation of school policies
Education Minister Norma Foley said the new database will give useful insights into children's behaviour.
"I think we have relied for far too long on anecdotal evidence and hearsay with no concrete database," she said.
"I have long been a believer that if we do not know what the issue is we will not be able to tackle it.
"So, this national database is a new initiative, it is an innovative one – but it is one which will give us a clearer picture of the issues that are on the ground.
Mr Cummins said any school that is not living up to its obligations under Cineáltas show face some form of sanction.
You can listen back here: