Santa's naughty list is a thing of the past, according to parenting expert Joanna Fortune.
She was speaking after she warned that the idea of the Elf on the Shelf watching for bad behaviour is contributing to anxiety in some children.
The child psychotherapist and parenting expert said encouraging children to do good things is far more effective than warning them against bad behaviour.
She told Newstalk Breakfast that, when it comes to the Elf on the Shelf, she "wouldn't be a fan at all".
"Some families can engage with it in a really playful, creative way where really, all the shelf does is get up to a bit of mischief and it is a bit of fun," she said.
"But in some houses, if you are using the elf as he is intended to be used, he is there to monitor and to feed back to Santa to keep an eye and tell if there has been any naughty or bad behaviour going on.
"That I am not a fan of because I just think it is incongruent with the essence of Christmas.
"I think we really have to preserve the magic of Christmas and that starts with respecting our children."
Anxiety
Joanna said bringing Santa surveillance into the home can contribute to anxiety in some children.
"Don't forget, we're talking about this because I wrote an answer to a letter from a parent whose child was expressing anxiety as soon as the elf was coming back into the house and didn't want the elf there," she said.
"I think you have to think about this from the perspective of children – not adults and parents who love the creativity of showcasing their elf's creativity every night of what he is up to in different houses.
"For children, the idea they are being watched and that Santa will hear about what they do; for some children that is contributing to an anxious response."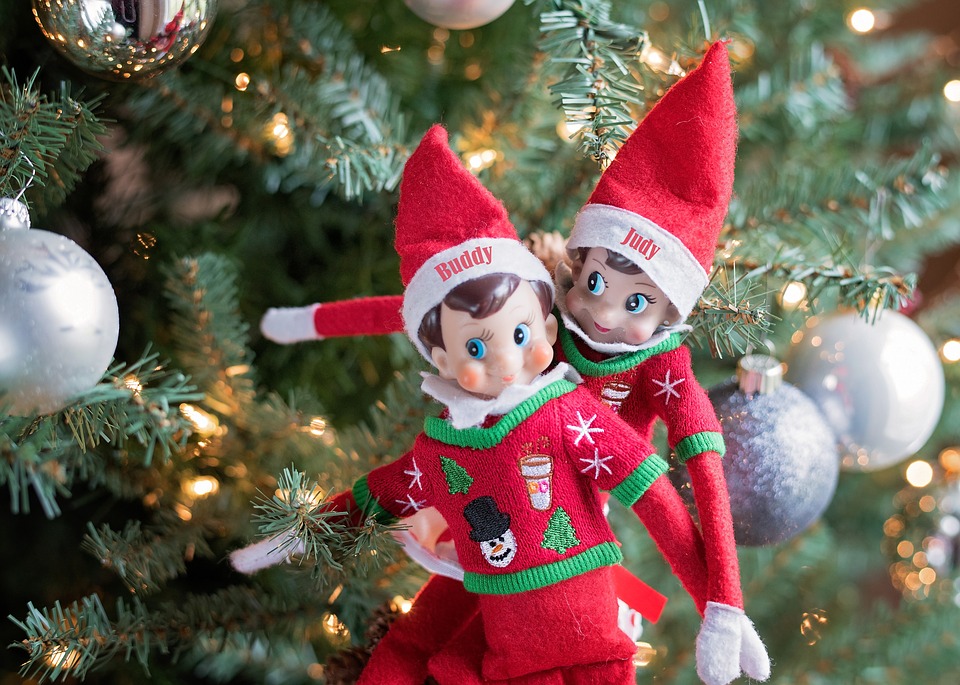 She said Santa's naughty list itself is a thing of the past.
"I think it's gone," she said. "I think all we do as parents is undermine ourselves when we talk about it because no matter how the behaviour is over the month and bear in mind, again I was saying how hyper-stimulating Christmas is, I think that no matter how challenging behaviour is, Santa is coming," she said.
"Santa is currently really, really busy getting those toys and everything organised for children. So, Santa is coming and all we do is undermine ourselves and in making the threat we unnecessarily further amplify the anxiety of children who are singing songs and sparkling lights.
"I think it is better for parents to break down the Christmas season into one tangible task a week that you are going to focus on as a family – that may be decorating the house one week, it may be doing letters and cards another week, it may be gift wrapping presents and singing songs a third week – but you are going to break it down and structure it so that you are co-regulating it."
Boundaries
For parents who are facing pressure to bring the elf into their home, Joanna said there are two options.
Firstly, you can "be extremely clear and boundaried about how your elf is there and conditions under which that elf is staying in your house".
"It is only to report on good and kind behaviour," she said. "It is only to be playful, silly and mischievous. There is no other negative reporting functions associated with him.
If you really don't want the elf in the house, "it's OK to say to your children that every family celebrates Christmas in a different way and has different traditions".
"One of your traditions does not involve the elf," she said. "You have other things that you do and that is fine as well."
You can listen back here: