There has been a rise in the number of phones, weapons and hooch seized in the country's prisons.
Wheatfield Prison was where the most contraband was seized, according to figures from the Irish Prison Service.
1,425 mobiles were confiscated in the country's 12 jails last year - a rise of 4% on 2021.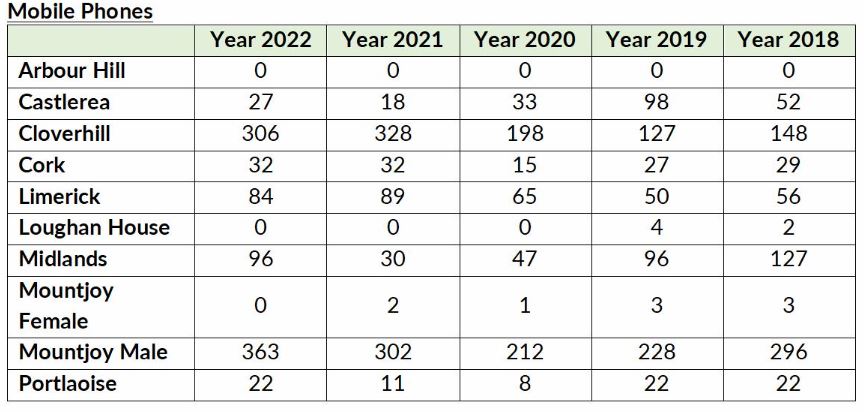 Wheatfield Prison had the most phones confiscated at 495, followed by Mountjoy and Cloverhill.
311 weapons were seized in prisons – Wheatfield again had the most seizures, followed by Cloverhill and Castlerea.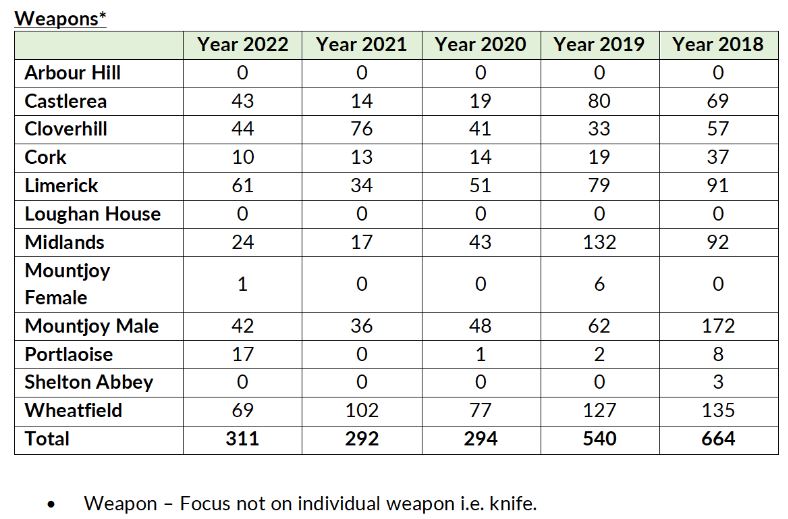 Elsewhere the seizure of homemade alcohol has risen 75% when compared with 2021.
545 litres of hooch were seized in total with over half that coming from Mountjoy.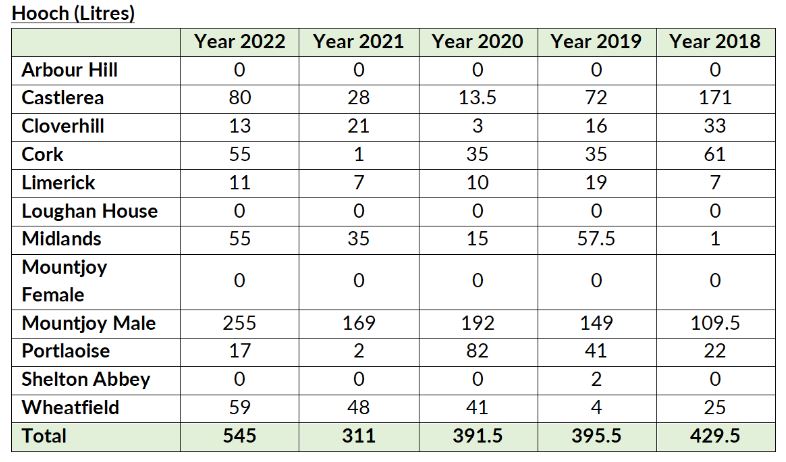 'Bread, apples and oranges'
Former prison officer John Cuffe outlines how the prisoners make the illegal drink.
"In my day it was white bread; they'd soak that white bread to try and get the yeast out of it," he said.
"They're all given an apple and an orange but they swap them amongst themselves, so they build up a number of apples and oranges.
"Literally anything else that they can get their hands on will go into that - that can be stuff for cleaning floors.
"I know it's kind of funny the way I'm kind of telling it [but] it has very serious repercussions," he added.
Any inmate found with contraband runs the risk of losing privileges, or having further time added to their sentence.
Reporting by: Eoghan Murphy
Main image: Wheatfield Prison in Dublin is seen in April 2015. Picture by: Sam Boal/RollingNews.ie