The mother of a young wheelchair user has said it is "really unacceptable" they were only told there would be no school bus place for her daughter at the very last minute.
It emerged earlier this week that hundreds of children were left without a bus place on the eve of the return to school – including children with complex special needs - and many have no idea when the service might resume.

Bus Éireann had previously blamed a shortage of drivers and said less than 1% of contracted transport has been impacted.
For those who depend on the service the news has meant huge change; after many years taking the bus to the Sandymount School in Dublin, seventeen-year-old Rachel now has to be driven in by herself.
"Structure is really important for someone like Rachel," Jennifer Lambe told Josh Crosbie for Newstalk Breakfast.
"She has absolutely no control over her environment, she really likes to know what the plan is - it's really important.
"So, you really have to plan the day. Any change to the plan is not taken well."
The Lambe family were only informed there would be no school bus by email on Friday - just days before the new school year - and there is no indication yet whether the bus service will be brought back.
"I had to swap my days around at work, so it's a huge upheaval and it's a huge upheaval to her routine," Ms Lambe said.
"So, the complete lack of notice is really unacceptable - but there's absolutely no indication about when this service will be resumed.
"So, we could be in this boat for the entire academic year and that has a huge time and cost implication."
The mother of a young wheelchair user has said it is "really unacceptable" they were only told there would be no school bus place for her daughter at the very last minute. @JoshCrosbie3 reports for @NTBreakfast. pic.twitter.com/FZTyb0IY5I

— NewstalkFM (@NewstalkFM) August 31, 2023
Another parent at the school, Andrea Stanley, said the news was hugely disappointing to her seven-year-old daughter Grace because she "really, really enjoys the bus".
"She has a rare genetic condition, so she's got significant disabilities intellectually and physically," Ms Stanley said.
"She has been getting a bus service the last two years to school.
"It's going to cause significant difficulties to us getting her to school.
"The morning is busy enough, she has a one-year-old sister as well, who is going to have to make the trip to get Grace to school and then turn around and come back again and do the same in the afternoon."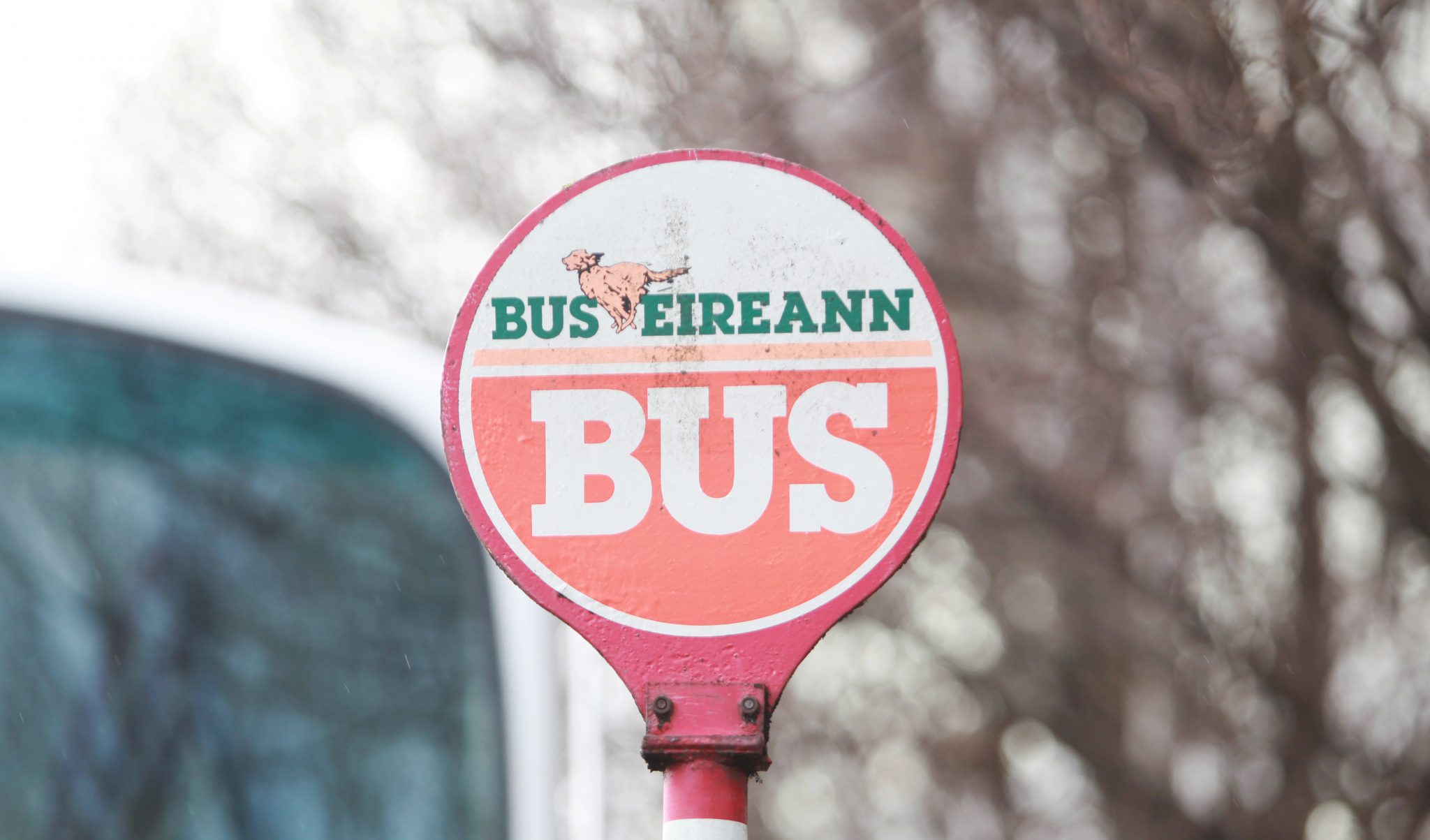 A fund has been set up to help parents pay for taxis for their child but Ms Stanley said this is not an option for their family.
"Grace can't travel in a taxi," she said.
"She has to travel in her wheelchair, so it's not as simple as saying, 'I'll drop her off if you collect her.'
"We ourselves moved to be closer to the school; we pass countless local schools but this is the school that suits Grace's needs best.
"The local schools can't cater for her needs."
'They've a responsibility'
Jennifer Lambe feels hugely disappointed and thinks authorities have not done enough to help them.
"I think we very much get marginalised and ignored," she said.
"Government are back on September 20th to do a few soundbites and they think they're great but they really have to realise that they've a responsibility to the most vulnerable in society.
"These kids have absolutely nobody to advocate for them - except their parents who are already hard-pressed."
Bus Éireann has apologised to parents inconvenienced and told Newstalk:
"Bus Éireann is very conscious of the specialised nature of transport provision for pupils with special educational needs under the School Transport Scheme and all services are planned to meet the individual requirements of children travelling. Driver shortages are being experienced in many sectors throughout the country.
"Very regrettably, we are experiencing some unforeseen challenges outside of our control effecting less than 1% of contracted Special Educational Needs transport and a small number of families have been contacted directly.
"These services are not cancelled, and the Bus Éireann School Transport team is working intensively to ensure that transport arrangements are put in place as soon as possible. Bus Éireann is engaging with families where transport was sanctioned and where there may be delays in securing a new service.
"Every effort continues to be made to procure these services and until such time as the service is in place. A Special Transport Interim Grant has been offered to families of children with special educational needs who, following the application process, are eligible under the terms of the school transport scheme and are awaiting a School Transport service to be put in place."
A Newstalk transport survey found that 22% of children take public transport to school but this year some bus routes have been axed.
Main image: Split of a school bus and the Lambe family.