Parents diagnosed with cancer are being encouraged to be open with their children about what is happening.
ARC Cancer Support Centres said children tend to cope better in the long-term if parents are honest with them about what they are facing.
The service is hosting a free Zoom talk for parents diagnosed with cancer tomorrow morning.
    
On Newstalk breakfast with Sean Defoe this morning, systemic psychotherapist Yvonne O'Meara said there is "overwhelming evidence" suggesting that children do better when they are kept in the loop
"Children do better when they are communicated with, irrespective of what that information is," she said. "However, you do have to be age-appropriate in the type of information that you share.
"So, what we would say is that using language that is unclear, such as tumour, lump or bump, that is unhelpful to any child of any age.
"You need to be very clear about the fact it is a cancer. It looks like a lump or it looks like a bump but that is what cancer is."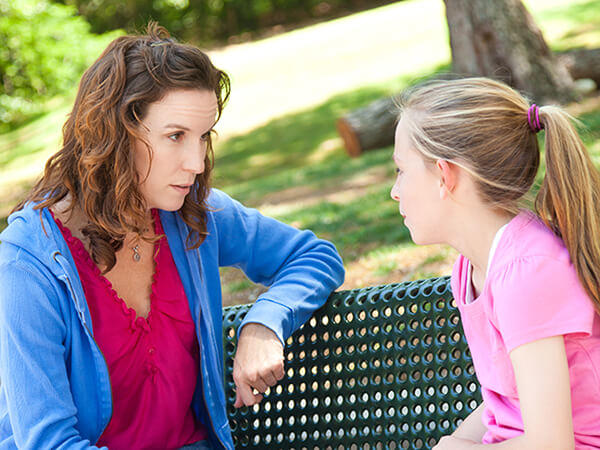 She said children should be told the name of the cancer, some simple facts about treatments and how day-to-day life will change.
"It is OK to tell children that you don't know," she said. "Because sometimes we don't know, no matter where we are at the stage of a disease and children are quite accepting regarding that.
"It is about being honest and keeping them in the loop. That is the biggest gift you can give them."
She said it is often helpful to ask a child what they already understand about cancer and what they think about it.
"More often than not, there might be conversations in the playground about such and such a person having a cancer or maybe they have been exposed to somebody dying from a cancer," she said.
"But it is really important that you ask the child what their understanding is, because it can tell you a lot.
"I think before parents talk to their children about cancer it can be really helpful as well to look back on their own family tree to see, maybe, whether they had been exposed to cancer as a child and whether they were kept in the loop or not – because that can often profoundly influence whether a parent is choosing to talk or not."
You can join the free 'Talking to Children About Cancer' Zoom talk, tomorrow morning from 11am to 12 midday, by emailing info@arccancersupport.ie and you can support the ARC Cancer Support Christmas Sparkle Raffle over the next two weeks.
You can listen back here: