A woman has criticised Irish Rail for failing to protect her family from an extremely abusive passenger.
Monica said she and her sisters were taking a train, with one of their grandsons, from Athlone to Dublin on January 14th.
She told Lunchtime Live all of them had their tickets booked and paid for in advance.
"They got on the train and two of the seats were fine, they were available - but the little boy's seat, there were bags on his seat on the window side," she said.
"The lady that owned the bags would not move; she said she wasn't taking the bags down and she wasn't moving.
"His name was in the slot above the seat, so it was obvious that it was reserved and paid for.
"My sister was very nice and polite and said, 'Look, we don't want you to move - that's OK - just move your bags and let the little boy sit in – and she said no.
"One thing led to another and she was very, very abusive to the girls.
"She said that they were f*****g racist bitches and that they were white trash."
'Putting the onus on her'
Monica said the ticket inspector then got involved - but ultimately did nothing.
"He said, 'Where's your ticket?' and she had no ticket," she said.
"She turned on him, she was abusive to him as well - calling him the same thing - and she just wasn't moving."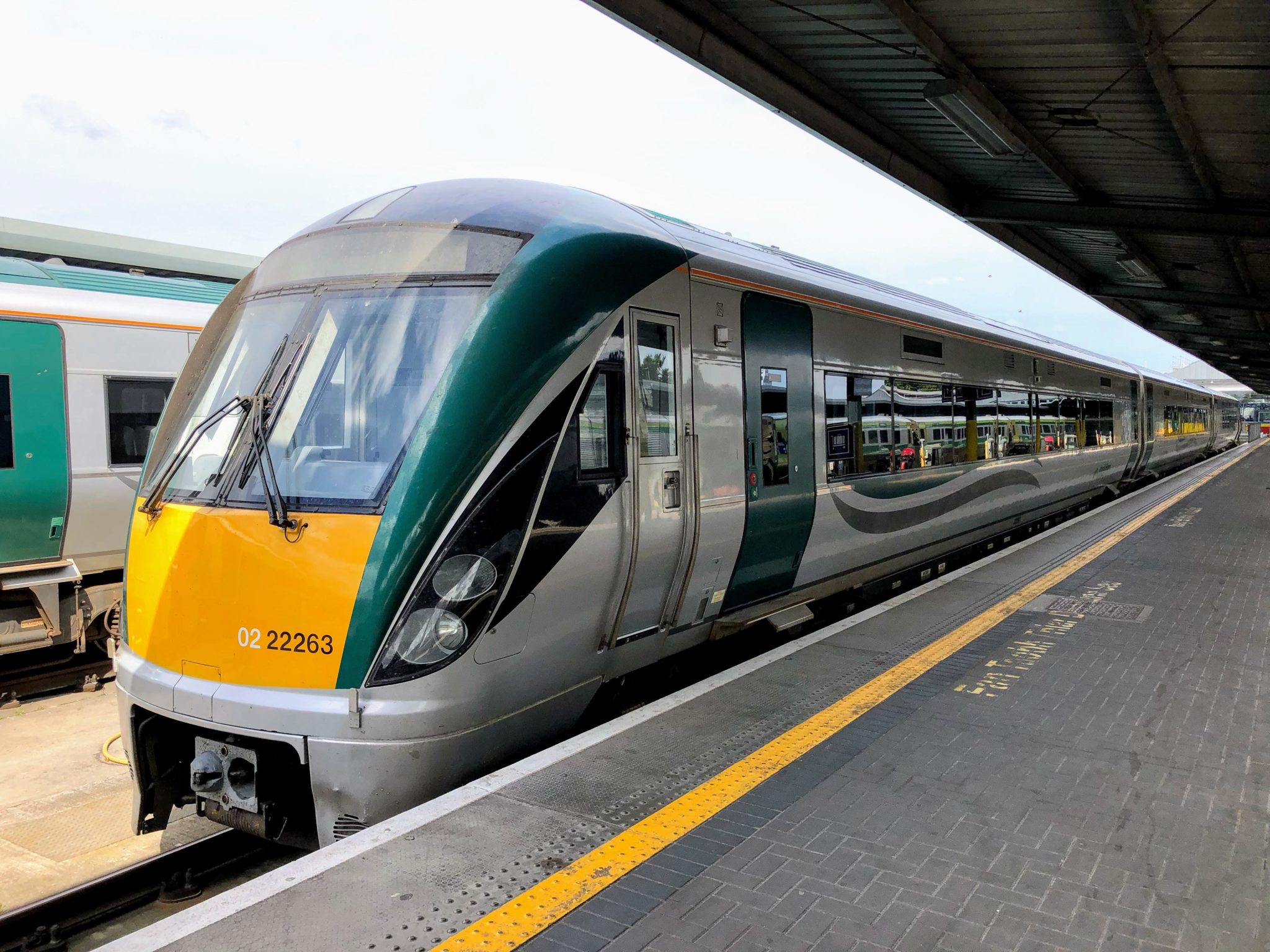 Monica said the woman was not removed from the train.
"What I want to know [is] what rights does the passenger have who has booked in advance and their name is on the little slot above the seat, have we any rights at all?
"Are they going to act on this?
"That girl went all the way to her destination - there was nothing further said."
She said the ticket inspector "wasn't able to verbally match her."
"He turned to my sister and said, 'What do you want me to do about this? Do you want me to stop the train?'
"He was putting the onus on her to make the decision as to what was to happen next.
"I thought that's what the inspectors were for on the train, to do something about it.
"He backed down; he just did nothing about it".
'It was horrendous'
She said verbal abuse is against Irish Rail's charter.
"They are not supposed to put up with any kind of abuse from passengers - either to themselves, Iarnród Éireann staff, or other passengers," she said.
"That straight away that they'd be prosecuted for this type of thing".
She said her sister's grandson was upset by the whole incident.
"There were other families and young children on the train - it was packed," she said.
"He pulled his woolly hat over his ears so as he couldn't hear.
"It was horrendous really, the tirade from that lady, it was uncalled for.
"All she had to do was move the bags, which incidentally, she should not have had on the seat in the first place."
'It'll probably get worse'
Monica said she rang Irish Rail and was told "this goes on all the time, and it'll probably get worse."
"She said, 'You can't always ring the Guards anyway' - now what kind of an answer is that?
"Does that mean that we have no rights when you have your ticket and your seat booked, and you've to put up with this verbal abuse?
"They all want us to be travelling by public transport and leave our cars at home - this certainly wouldn't help.
"I told my little grandchild about it, she's eight, and she said 'Oh you should have drove'".
Irish Rail have been contacted for comment.