House prices could drop by as much as 12% if housing output increases by 10,000 units a year.
That is according to a new ESRI paper, which found that increasing output would not necessarily lead to significant wage inflation in the construction sector.
It found that an increase of 10,000 units would increase construction sector wages by approximately 1% "in the long run."
It also pointed to question marks over whether the financial system could provide the credit necessary to meet the demand for residential property.
Co-author of the paper, Professor Kieran McQuinn, told Newstalk Breakfast any price drop would be over a longer period.
"The scenario result basically was that if we were to produce 10,000 extra houses on top of the baseline level, over a period of eight of years, that eventually you would see prices fall by 12%," he said.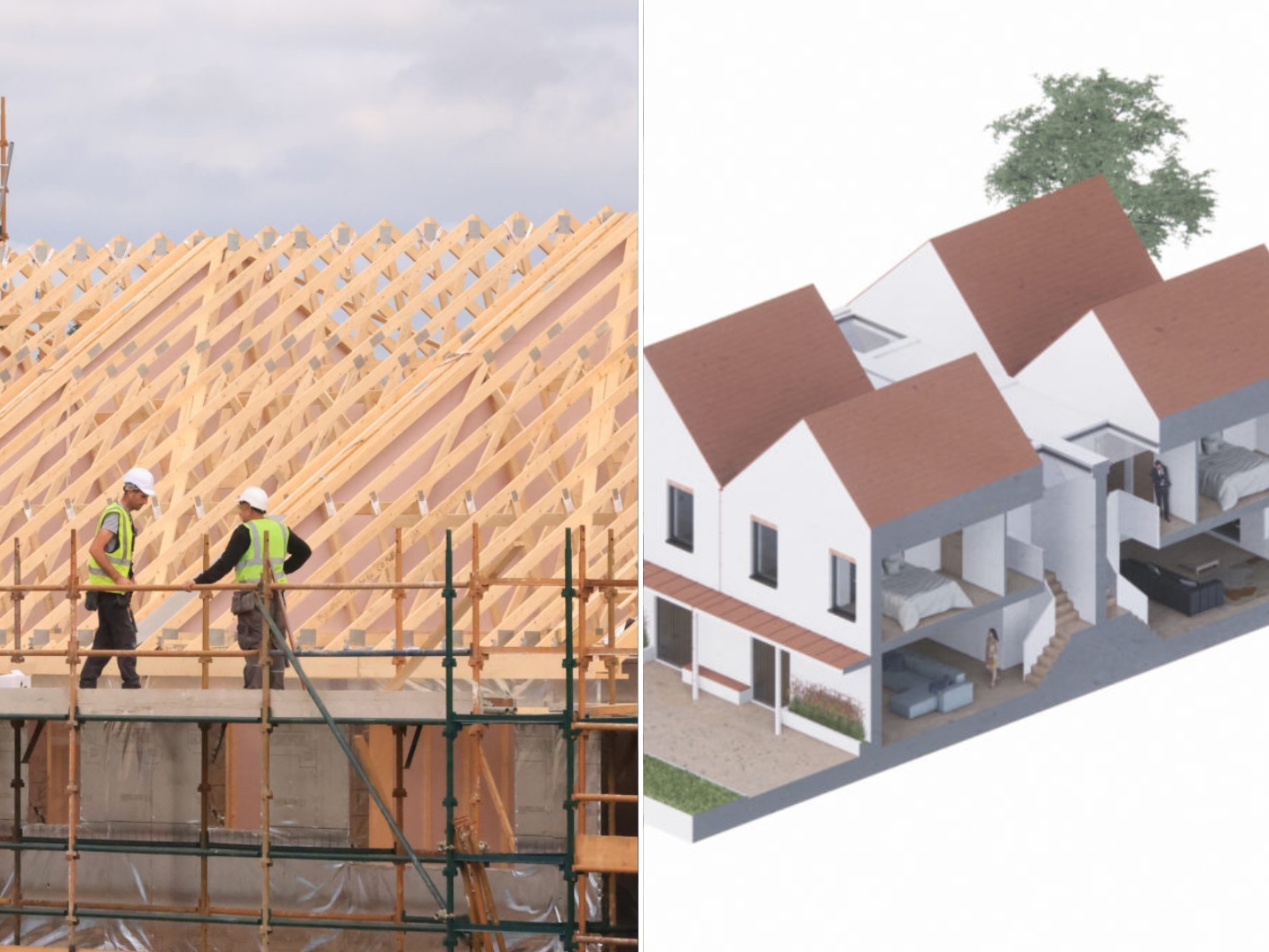 "It's a basic fact I suppose that if you do increase the supply of housing, and keep everything else constant, then house prices will fall - there's no doubt about - but this is over quite a long period of time.
"It's not like prices are going to suddenly fall very sharply, which is what happened back in 2009 and 2010.
"I think there's a difference between having a sustained increase in supply over a period of time, which is in-tune with the underlying demand that is out there in the economy and having a huge increase in supply - which clearly was the case 15/20 years ago".
Modular housing
Prof McQuinn said a number of solutions are already being rolled out - including Housing for All, orders around vacant sites and modular housing.
However, he believes the modular model can only be a solution after a certain point.
"It seems to be that there needs to be a guarantee, in terms of a certain amount of scale, that can be built - or that would be built - in modular housing in order for it to become commercially viable.
"The construction sector is probably one of the most underperforming sectors in terms of productivity developments across all the sectors of the economy.
"Productivity rates have been very, very slow in that sector over the years.
"Given the importance, and the scale of the sector, it really hasn't seen the kind of productivity enhancements that you would expect to see - and that you clearly see in other areas of the economy."
COVID and Ukraine
He said while things are moving in the right direction, the pandemic has set it back.
"There has been a significant increase in housing output over the last number of years," he said.
"Unfortunately the pandemic has kind of distorted the picture somewhat, because obviously the pandemic directly affected the housing market through closure of constriction sites, etc.
"Now, the aftereffects of the pandemic and the war in Ukraine mean that inflation, and the cost of key housing materials, has shot up.
"The difference is you'll see around 28,000 housing units built, which is a significant number; next year it's probably going to be a little bit less than that because of the inflation.
"Clearly if you abstract out of that, and look over the last three or four years, the trend is upwards for sure in terms of housing supply," he added.
Main image: A low-angle shot of building construction in Dublin's Docklands in October 2019. Picture by: Wirestock, Inc. / Alamy Stock Photo