Paul McCartney is still "emotionally attached" to a guitar he lost 60 years ago and is desperate to get it back. 
The Beatles star's guitar could be worth in the region of €12 million and Nick Wass from guitar manufacturers Karl Höfner GmbH & Co. KG has decided to help with the search.
"It's a Hofner 500/1, he bought it in 1961 when the Beatles were unknown," he told Moncrieff.
"They were playing in Hamburg… [and] it disappeared in 1969 and we don't know how or where or what happened," he said.
"We presume it was stolen."
Mr Wass described it as a "standard" violin bass but it does have one noticeable feature that could help identify it.
"It was the first left-handed violin bass ever made - they made it especially for him, even though he was still unknown.
"So, it was special for that respect."
Recently, Mr Wass went to visit Paul McCartney and the musician admitted after all these years he still thinks about the lost guitar.
"He brought the matter up," he said.
"He said, 'Do you know anything about my lost bass?'
"I didn't - expect to know that it was lost - and then I thought, 'Let's start something to try and get this thing back to Paul McCartney' - because he is still emotionally attached to it.
"It being his first bass guitar."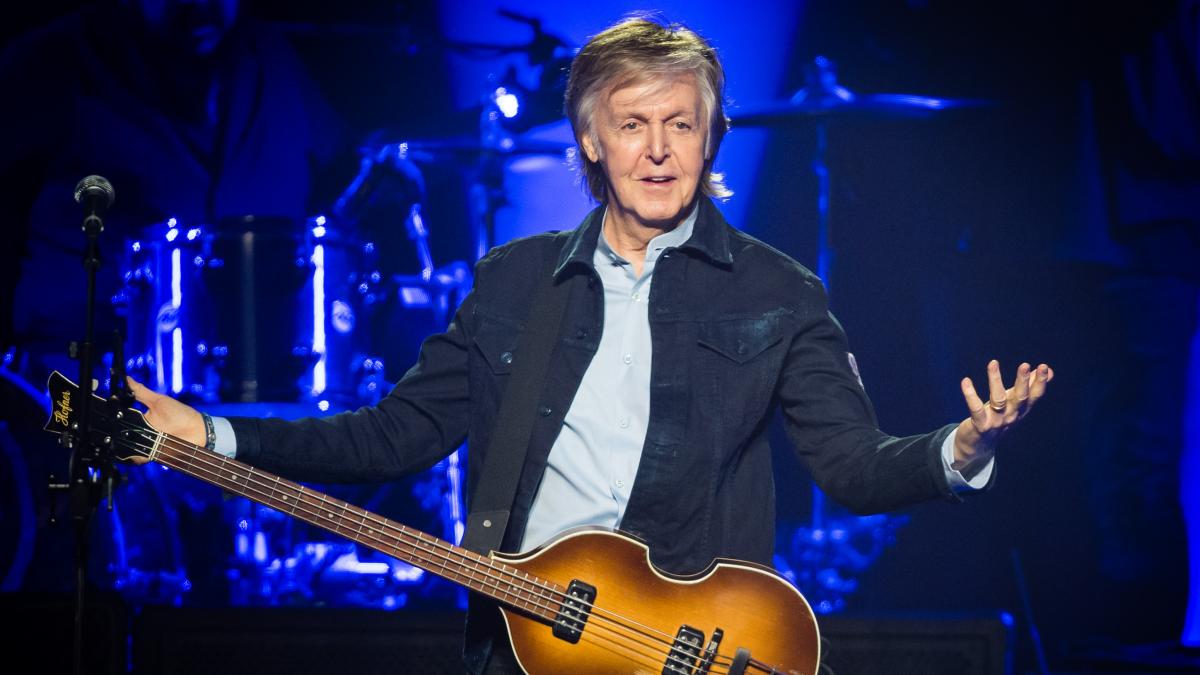 No one has any idea where the guitar might be and Mr Wass said it could just as well be in Ireland as anywhere else.
"I would guess, if it's still around, that it's probably in somebody's collection because serious collectors of guitars tend to cover instruments like this," he said.
"So, my guess is that it might be there but, hey, it could be in your attic at home, folks.
"So, when we finish please go in the attic and have a look, who knows?"
Anyone who thinks they have found it can confirm the details on a special website set up to help with the search.
"There's lots of Hofner violin basses out there that have been made in the last 60 years, for sure," Mr Wass said.
"What I'd recommend is we have a website TheLostBass.com.
"Go there first and have a look at the pictures we put there about what we're looking for."
You can listen back here:
Main image: Beatles performing on stage, November 1964.Left to right: Paul McCartney, John Lennon and George Harrison.