A German company has successfully flown a prototype of a five-seater air taxi.
The Lilium Jet is an all-electric, jet-powered vertical take-off and landing vehicle.
The company revealed a two-seater version of it back in 2017.
It has said it is "taking it to the next level" with the maiden flight of a five-seater prototype.
Lilium CEO, Daniel Wiegand, said: "We promised the world a five-seater jet - today we are delivering on that promise.
"It takes off and lands vertically, it's fully electric".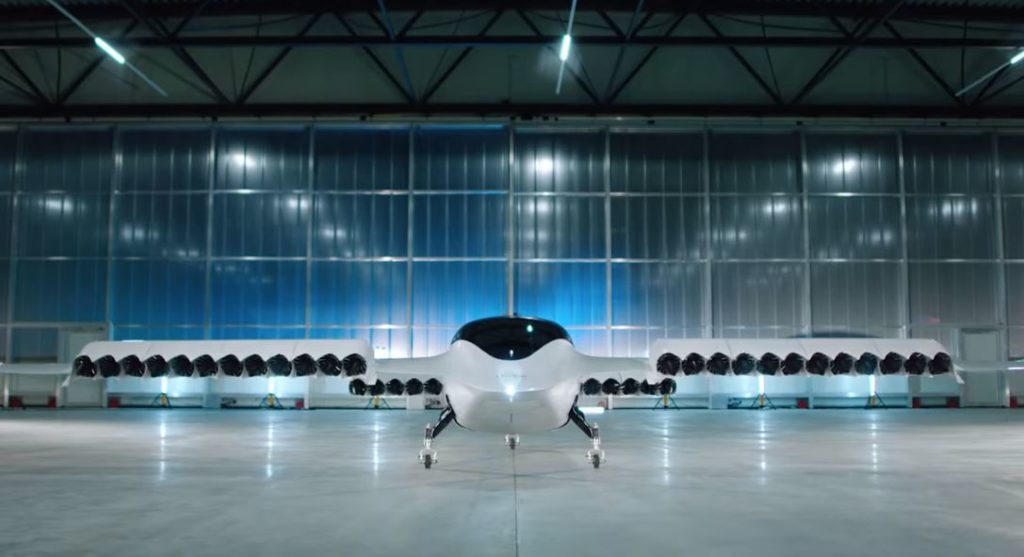 Image: YouTube/Lilium
Co-founder Matthias Meiner added: "This is the first time that we have a full scale, full weight prototype of that five-seater version.
"This is the next step in mobility as we perceive it. What we're trying to achieve here is an air mobility revolution."
"Our principle of maximum simplicity, combined with a level of safety, is really something that makes us unique".
The vehicle had its first vertical lift-off test flight in Munch on May 4th.
Mr Meiner said while they are happy with the first flight, progress will go on.
"First flights are always crucial - but the launch of course for us is just a small piece in this whole process.
"The testing will go on, the refinements, the engineering will all continue".
Lilium expects it will be "fully-operational in various cities around the world by 2025."
However they are not the only taxi firm looking to conquer the skies.
Taxi app Uber has previously announced plans to have airborne taxis in place by 2020.
It outlined a concept for an urban air mobility network, called 'Elevate', back in 2017.
The company said the development of infrastructure will likely have "significant cost advantages" over heavy-infrastructure such as roads, rail, bridges and tunnels.
It had proposed that re-purposed tops of car parks, existing helipads, and even unused land surrounding motorway interchanges could form the basis of a network of "vertiports" with multiple takeoff and landing pads.
While Virgin Hyperloop is also working on a mass transit system.
It uses an electromagnetic propulsion system to accelerate people and goods through a vacuum tube.
The hyperloop can travel between Dubai and Abu Dhabi in 12 minutes, and lift about 10,000 passengers per hour in both directions.