Anyone arriving in country will be 'legally required' to fill out self-isolation form from next week
It will be a criminal offence from next week for people arriving in the country to not fill out the form detailing where they are self-isolating.
Anyone coming into the country from abroad will have to fill in a locator form to say where they will be self-isolating for 14 days.
People who breach the new rules could face a fine of up to €2,500 or up to six months in prison.
Coronavirus: 11 more deaths and 115 new cases in Republic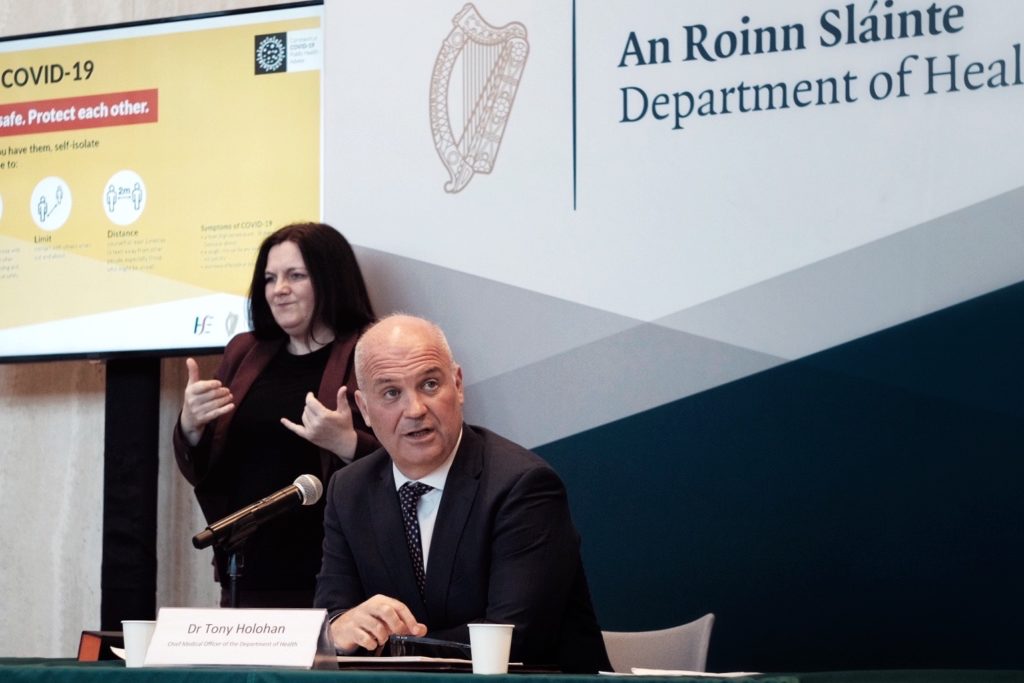 There have been another 11 coronavirus-related deaths in the Republic.
115 new cases have also been confirmed today - representing the first time the number of new cases has passed 100 in almost a week.
The total number of cases in the country since the outbreak began now stands at 24,506, while the number of deaths now stands at 1,592.
Leading physician says return to school may be low-risk for children
A leading physician has said officials should be examining ways to send young children back to school earlier than planned.
On The Pat Kenny Show this morning, Professor Mary Horgan, President of the Royal College of Physicians, said the latest evidence suggests a return to school would be low-risk for children.
Helicopter door hit building before landing on Dublin school grounds
The door of an Air Corps helicopter that fell onto the grounds of a school yesterday hit the roof of a building on the way down.
The rear door of the helicopter fell more than 250 meters before landing on the grounds of Moyle Park secondary school in Clondalkin shortly before 6pm yesterday.
It was on its way to refuel at the Baldonnel Aerodrome after transferring a patient to a Dublin hospital when the accident happened.
McHugh hoping Leaving Cert grades can be published 'close to traditional date' in August
Education Minister Joe McHugh says he hopes the Leaving Cert grades will be published 'as close as possible' to the traditional results date in mid-August.
He said it's important that results from the calculated grading system are out as soon as possible to allow students plan for their third-level studies.
Minister McHugh was speaking on The Hard Shoulder after a dispute over the legal protections being granted to teachers was resolved this afternoon.
Main image: Health Minister Simon Harris speaking at the Department of Health today. Picture: Rory Walsh