The founder of Pieta House has warned that euthanasia must not be legalised in Ireland without a full referendum.
It comes after the Dáil last night passed the Dying With Dignity Bill which allows people facing terminal illness to end their lives.
The bill would allow doctors to prescribe medication to 'terminally ill' people to assist them in ending their lives. If the patient is unable to take the medication of their own accord, it would allow doctors to administer it to them.
TDs voted in favour of the legislation by 81 votes to 70 last night and it now moves forward to committee stage.
Dying with Dignity Bill
On The Hard Shoulder this evening, Pieta House founder Joan Freeman said a decision on such a sensitive issue should not be left to politicians.
"It is a very difficult topic first of all," she said. "It is very delicate, it is very sensitive, it is very contentious.
"One thing that jumps out for me is that we should not leave this to a bunch of politicians to make this decision.
"If it comes to this point where we are considering assisted suicide as country, it should be a referendum and that is where the debates really start."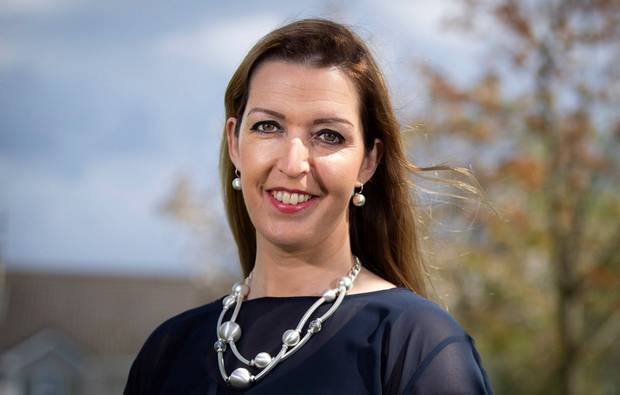 The bill has caused huge debate since it was brought back to the House in recent weeks with high-profile campaigners like Vicky Phelan and Tom Curran speaking in favour of it and a number of leading palliative care doctors, including Consultant Geriatrician Dr Shaun O'Keefe voicing 'grave concern' over it.
Ms Freeman said we need far more debate on the issue.
"When you talk about a committee, again, we are leaving it up to what? Up to 100 people, 50 people to make a decision for the country of a very important nature," she said.
"I mean this is about life and death and once that comes into play, if it does, into Ireland, it throws up so many other difficult issues."
The bill was originally put forward by former Government minister John Halligan; however, People Before Profit TD Gino Kenny has now reintroduced it.
On Newstalk Breakfast this morning, Deputy Kenny said he expected to see the criteria for accessing assisted suicide changed 'dramatically' at committee stage.
Language
Ms Freeman also voiced concern about the language used to describe the legislation noting that suicide is, by its nature, a "very alone act; the killing of oneself."
She said there is already enormous dignity involved in dying in Ireland's hospices and hospitals and warned that, when we talk about assisted suicide, we are "giving such a wrong message."
"You are actually, nearly, encouraging people who may be feeling suicide to die with dignity – and suicide is never the answer," she said.
Legislation
She said the narrative around the legislation could potentially be very dangerous for vulnerable people.
"One of the main reasons that people might agree with assisted suicide is because they don't want to be a burden to their family," she said.
"And yet, when you talk about people who are now taking their lives, one of their key reasons for wanting to take their life is because they don't want to be a burden to their family.
"So, the only word that is different here is the word 'assisted' and, to me, that is euthanasia. It is not assisted suicide. Suicide is a lone act."
If you are affected by any of the issues discussed in this article, you can contact the Samaritans 24-hour helpline on 116123 or the Pieta House 24-hour helpline on 1800 247 247.