A company called Visit Ukraine is arranging tours for people who want to visit the war torn country. 
The phenomenon of visiting places associated with tragedy is often called 'Dark Tourism' and the company promises to show visitors "the footsteps of defenders, seeing how cities are recovering from the horrors, looking into the eyes of people for whom life will never be the same as before." 
The Irish Government "strongly advises against all travel to Ukraine, for any purpose", so why would anyone be tempted to leave Ireland to visit one of the most dangerous countries in the world? 
As it turns out, the dark tourism is nothing new: 
"There were tourists who went to watch the Battle of Waterloo in 1815!" Pól Ó Conghaile, Travel Editor of the Irish Independent, told The Pat Kenny Show. 
"Nobility observed the battle 'from a safe distance'. I don't know what to think about that! It's crazy but that's exactly what you're talking about." 
Museums too?
"Do you remember the 9/11 attacks in New York? In the aftermath, loads of people flocked down once it was safe to do so, to have a look at the devastation and destruction there," he continued. 
"Part of that was clearly just kind of eyeballing and rubbernecking, there was a sense of voyeurism about it but part of it was just people trying to understand and maybe leave a commemorative item or pay their respects in some way." 
Closer to home is the Titanic Museum in Belfast; a museum which reels in hundreds of thousands of visitors every year - all of whom are fascinated by the morose tale of the ship that sank on her maiden voyage.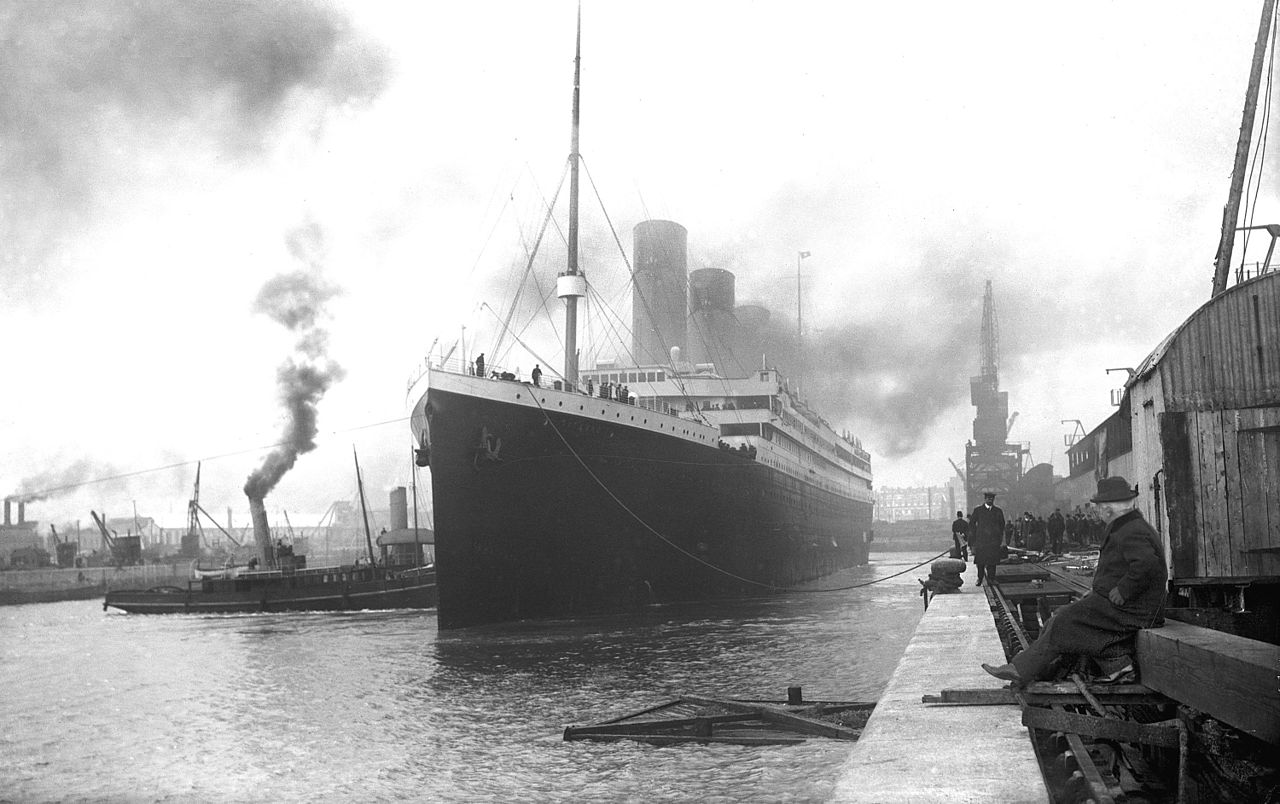 "They're very careful about the language they use around it," Mr Ó Conghaile noted.
"It's always about 'commemorate' and not 'celebrate' and so on.
"That's a massive attraction for Belfast and arguably has contributed to the city being able to reboot itself from a destination associated with the Troubles to one associated with tourism." 
More ghoulishly still, you pay to see the wreck itself - although at a cost of $250,000 it is much more expensive than a visit to Titanic Belfast.
Main image: Ukrainian soldier inspects the wreckage of a destroyed Russian armored column on a road in Bucha, a suburb just north of the Capital, Kyiv. Picture by: Matthew Hatcher/SOPA Images/Sipa USA) Credit: Sipa USA/Alamy Live News