There have been 5,649 new PCR-confirmed cases of COVID-19 in Ireland.
While 5,387 people registered a positive antigen test through the HSE portal on Wednesday.
This brings the total for Thursday to 11,386 cases.
On this basis, the five-day moving average of cases has risen to 10,287.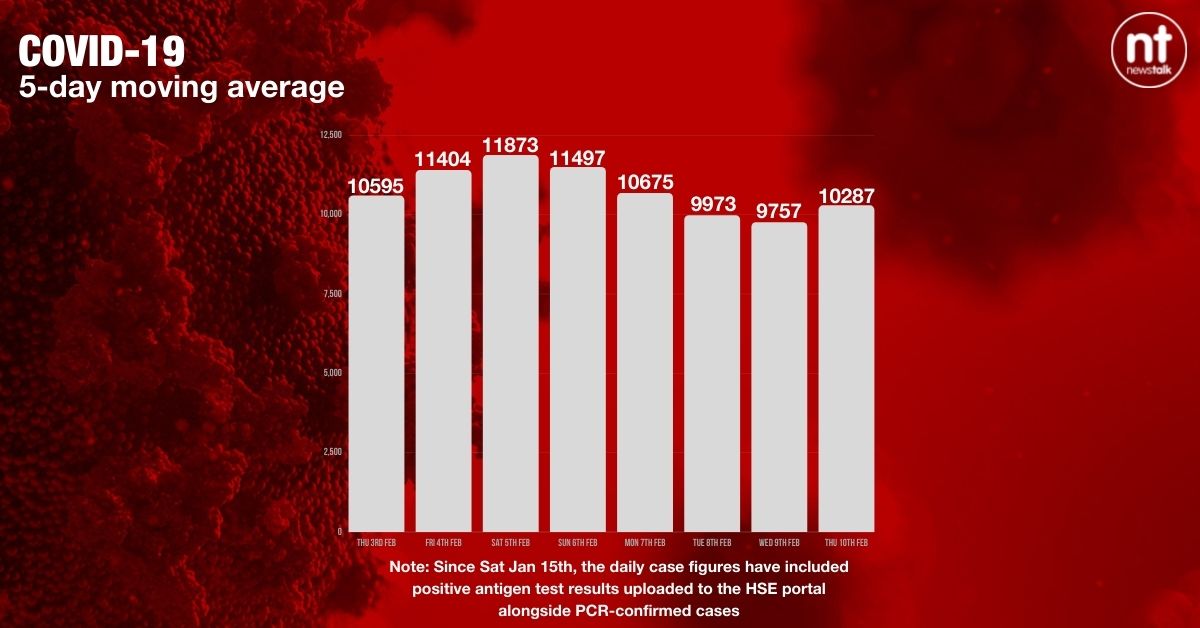 As of 8.00am, there are 595 patients hospitalised with the virus - of whom 63 are in ICU.
Main image: Positive and negative rapid antigen tests done by a nasal swab. Picture by: Tamer Adel / Alamy Stock Photo