There have been a further 5,605 confirmed cases of COVID-19 in Ireland.
Latest figures also show that 4,809 people registered a positive antigen test through the HSE portal on Tuesday.
When the PCR-confirmed cases and positive antigen tests are combined, the cases figure for Wednesday is 10,414.
On that basis, the five-day moving average of cases has fallen further to 9,279.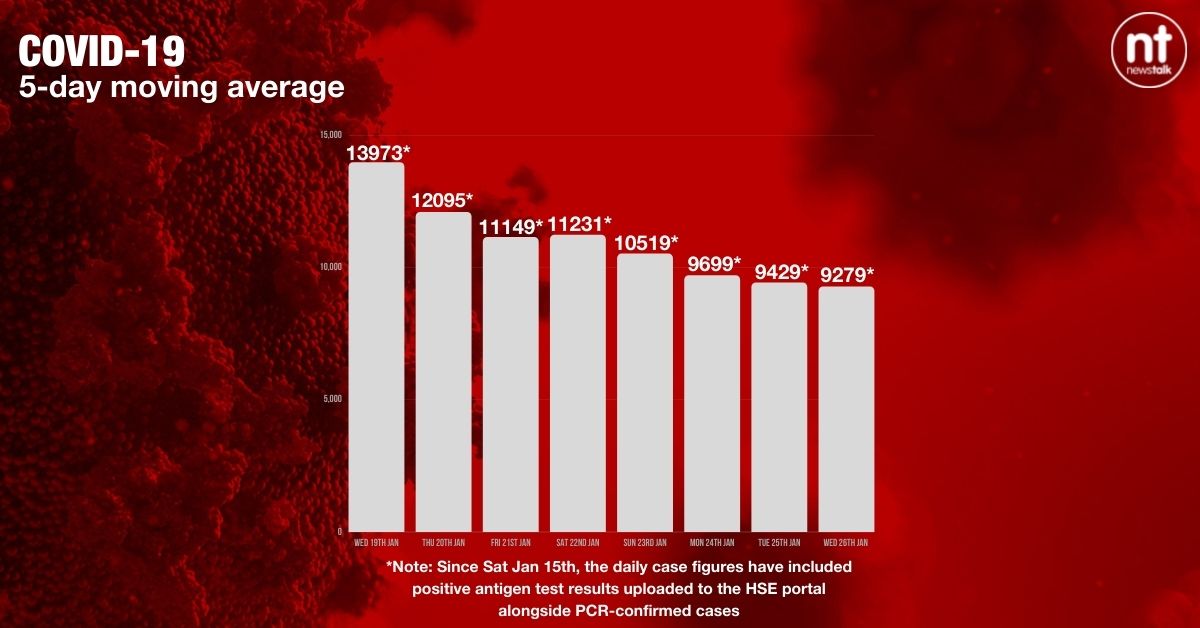 There has been a total of 6,136 deaths related to COVID-19 here, which includes 49 newly-notified deaths in the past week.
While there are 739 hospitalised with the virus - of which 74 are in ICU.
Main image: A medical glove holding a tube of blood with a positive result for coronavirus. Picture by: Backyard Productions / Alamy Stock Photo