More than 26,000 new cases of COVID-19 - a mix of PCR-confirmed tests and positive antigen tests reported to the HSE - have been reported over the last three days.
The Department of Health has stopped reporting daily figures at the weekend and is instead now releasing a three-day update on Mondays.
3,872 PCR-confirmed cases have been confirmed today, along with 4,759 antigen tests.
Yesterday, 4,400 PCR tests were reported along with 3,893 antigen tests.
Finally, Saturday saw 5,091 PCR-confirmed cases and 4,057 positive antigen test results.
The five-day moving average of new cases now stands at 9,210.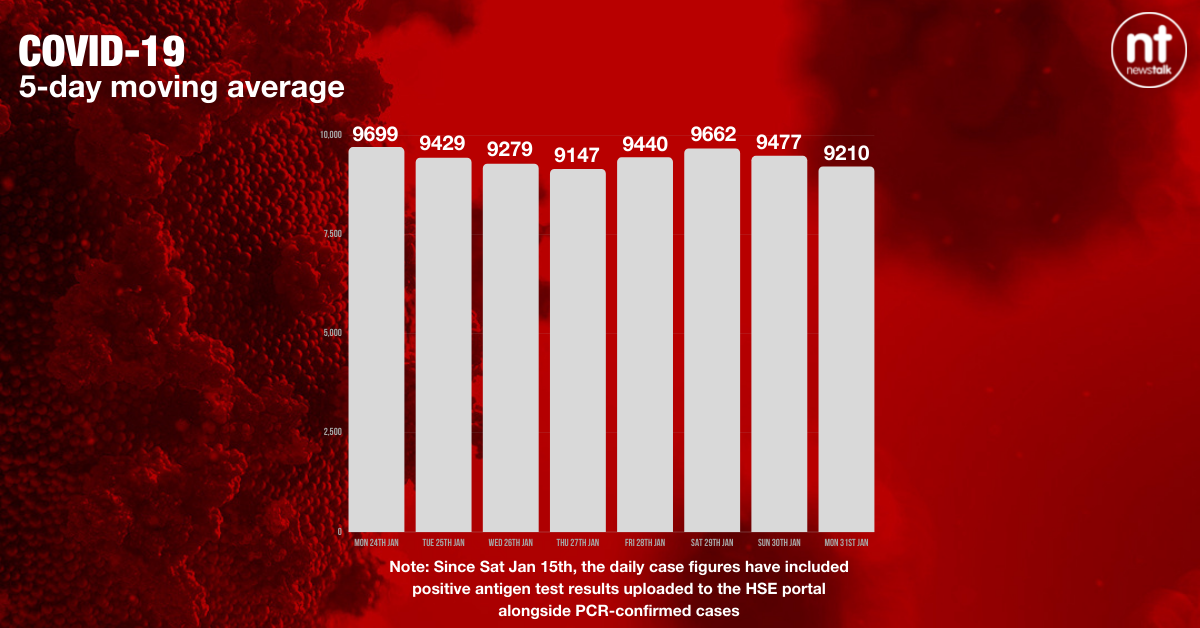 As of this morning, there were 692 patients in Irish hospitals with COVID-19.
That's up from 651 yesterday, although hospital numbers often rise over the weekend due to fewer discharges.
75 COVID-19 patients are currently in ICU, up one compared to yesterday.
Main image: File photo. Photograph: Leah Farrell/RollingNews.ie