Latest available figures show there have been 329 new confirmed cases of COVID-19 in Ireland.
There are 57 people in hospital with the virus, with 19 of these in ICU.
The Department of Health says the case numbers may change due to future data review.
The five-day moving average stands at 320.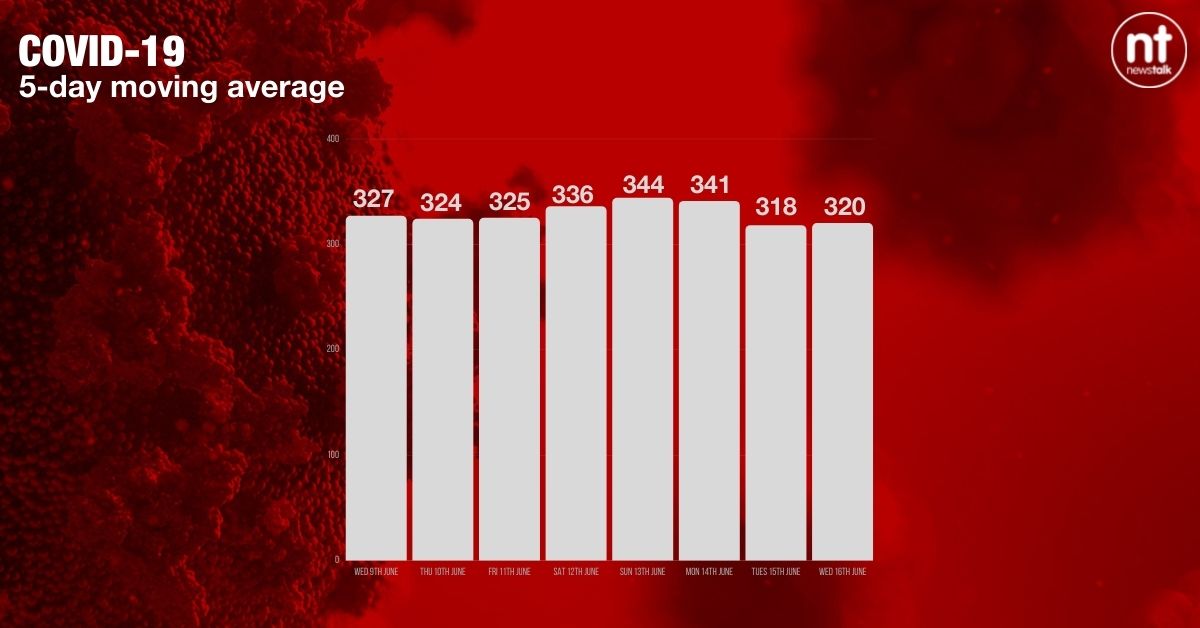 It comes as the Chief Medical Officer Dr Tony Holohan warned against the use of rapid antigen testing as a 'green light' for activities during the pandemic.
He earlier said there is not enough evidence yet to support the widespread use of antigen testing to facilitate international travel.
He said NPHET would be fully open to the use of the rapid tests in any setting, as long as there is 'validated' research and studies on the benefits of their use.
However, he argued that they cannot simply "start rolling out tests on the basis of people think it's a good idea, without good quality scientific evidence."
While the Oireachtas Transport Committee last week heard arguments from a Harvard Medical Professor that antigen testing is more effective than PCR testing for international travel.
Dr Michael Mina explained that antigen testing can quickly show if are infectious, which he believes is more advantageous for travel than a PCR test taken a few days before travelling.
And Oxford University Professor Tim Peto has suggested findings that antigen tests are only around 50% effective have led to a misunderstanding of what they are designed to do.
He said NPHET's opposition to the use of antigen testing is paternalistic and old-fashioned.
He earlier told Newstalk Breakfast: "They are designed to test for infectiousness as in, are you going to pass it on to someone else today," he said.
"PCR tests are telling you whether you have had the disease in the last week or two as well as whether you have got it now so when you compare Lateral Flow Tests (antigen tests) to PCR, you would only expect 50% to be positive so I think there is a misunderstanding."