People no longer have to wear face masks in shops, public transport or schools from Monday.
However they are still advised on wear them on public transport and in healthcare settings.
Protective measures in schools - including pods and separated break times - will end.
Social distancing in the workplace is also no longer a requirement.
Testing rules
There are changes to the COVID-19 testing  rules.
If you have symptoms you should self-isolate until 48 hours after your symptoms end.
While people will no longer need a COVID-19 test if you have symptoms, unless you:
Are 55 or older and have not received a booster
Have a high-risk medical condition
Are immuno-compromised
Live in the same household or provide care and support to someone who is immuno-compromised
Are pregnant
If you are a close contact with no symptoms, you will no longer need a test - unless you are a healthcare worker who is a household close contact.
If you have a confirmed COVID-19 infection: those aged 13 years and older should wear a medical grade or FFP2 mask for 10 days - and isolate for seven days.
While those aged 0-12 years should wear a well-fitted mask (9–12yrs) for 10 days, and isolate for seven days.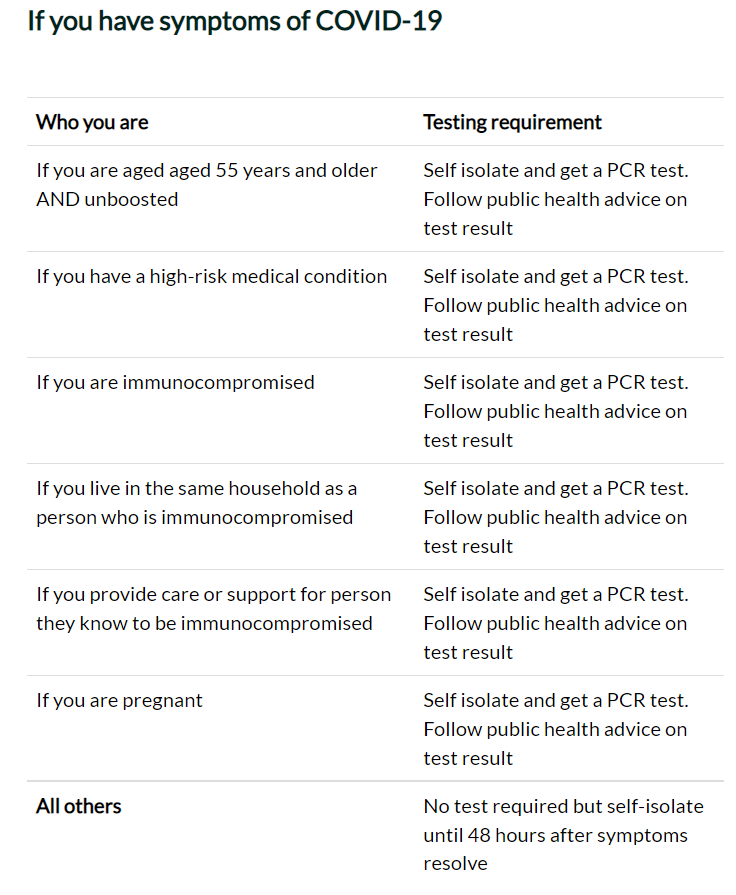 Supports
Reduced levels of Employment Wage Subsidy Scheme (EWSS) will come in on March 1st, for businesses directly impacted by the public health restrictions introduced in December 2021.
While a restart payment of one week's support will be paid people on the COVID Restrictions Support Scheme (CRSS).
The tax debt warehousing scheme, to provide liquidity support to businesses, will be extended by a month to April 30th.
And fees for special exemption orders for late licences will continue to be waived until the end of April as well.
Anyone remaining on PUP will move to a weekly rate of €208 from March 8th.
After that, remaining PUP recipients will start transitioning to standard Jobseeker terms.
Enhanced Illness Benefit will be extended until the end of June.
While there is no change to the current measures in place for international travel, including the requirement for a Digital COVID Certificate.