CervicalCheck 'rapid review' finds over 4,000 women affected by IT issue
Over 4,080 women had delayed CervicalCheck results communicated to them as a result of an IT problem at a US lab, according to a review of the issue.
The report, which was published this afternoon, recommends significant changes to how the national screening programme operates.
According to Professor Brian MacCraith's report, the addition of Quest Diagnostic's Chantilly lab in the US as a CervicalCheck test facility "took place without proper operation due diligence" and risk assessment.
Irish teenager dies after falling from wall in Lanzarote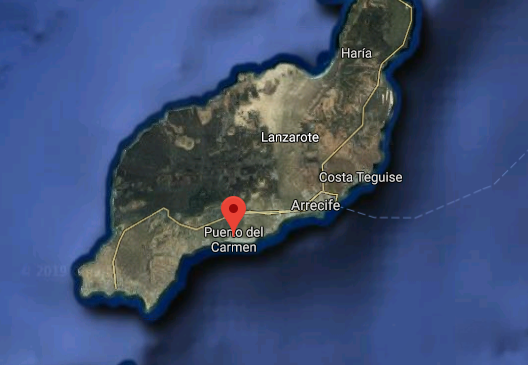 An Irish teenager has died after being injured in a fall in Lanzarote.
The 15-year-old boy from Navan in Co Meath suffered head injuries after falling from a wall in the Puerto del Carmen holiday resort.
He is believed to have been staying there with family when the incident happened just before 4am yesterday on the Avenida de las Playas in the town
Michael Gove accuses EU of "refusing to negotiate" on Brexit
British cabinet minister Michael Gove has accused the EU of "refusing to negotiate" over Brexit.
He was speaking amid reports suggesting there's currently no prospect of fresh talks between the UK and the EU.
Boris Johnson's government has insisted there can be no deal unless the backstop to avoid a hard border in Ireland can be removed.
Speaking in Belfast earlier, Leo Varadkar reiterated that he has invited Boris Johnson to talks in Dublin about Brexit and Northern Ireland "without preconditions".
Search continues for 15-year-old girl missing in Malaysia
The family of an Irish teenager who has been missing in Malaysia since Sunday say they believe she has been abducted.
15-year-old Nóra Quoirin, who has special needs, disappeared while on holiday with her family.
She is the daughter of an Irish-French couple who live in London.
Drinking water at Dublin property found to have 10 times legal limit of lead
Drinking water in County Dublin has been found to have 10 times the legal limit of lead - which is linked to cancer.
Irish Water's test results show a further eight supplies across the country had above the permitted level.
According to the HSE's website, lead may harm kidneys, contribute to high blood pressure and cause cancer.
Details released under the Freedom of Information Act show Irish Water tested the water supply at 422 properties in the first six months of this year – with nine failing.
Main image: Professor Brian MacCraith. Photo: Eamonn Farrell/RollingNews.ie