Childcare fees will be reduced by 25%, Minister for Public Expenditure Michael McGrath announced as part of Budget 2023. 
After the Government came to power in 2020, it pledged to double investment in the sector by 2028 and Tánaiste Leo Varadkar promised parents in advance of the budget that there would be "significant" changes. 
The policy will cost €121 million and save parents an average of €171 a month; childcare workers can expect to see pay rises as well: 
"Those working in the childcare sector will see improved pay and conditions to better reflect the importance of the work they undertake in providing quality care for our children," Minister McGrath told the Dáil. 
"Next year, the childcare budget will reach €1bn - five years ahead of target.
"Alongside the measures announced last year, this funding will help to make childcare more affordable, improve the wages of staff and help to ensure the sustainability of childcare providers."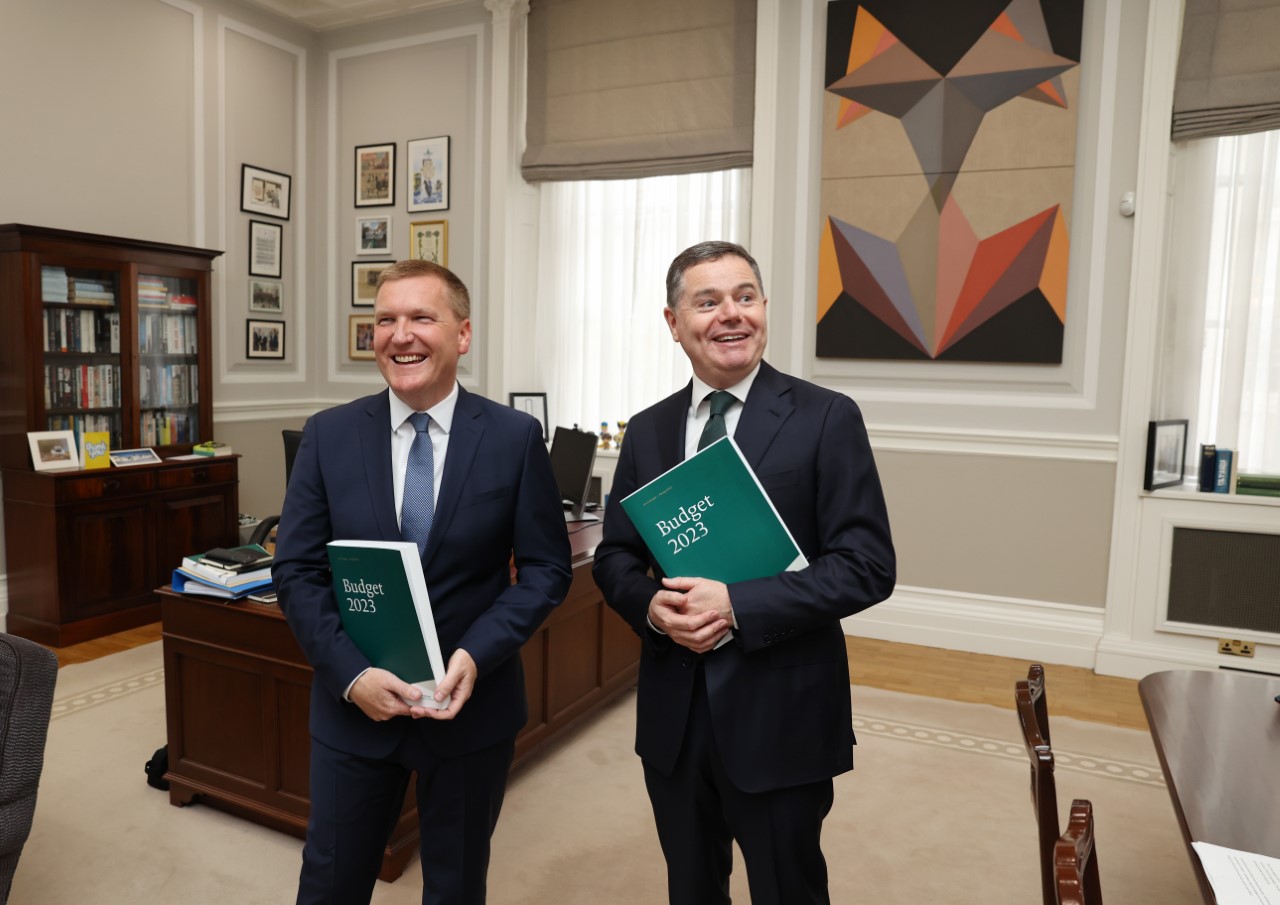 Ministers McGrath and Donohoe ahead of Budget 2023. Picture by Rialtas na hÉireann. 
However, the Irish Congress of Trade Unions argued the industry was crying out for more radical reform: 
"The Government will argue that in such exceptional times it simply isn't possible to tackle the demand for a comprehensive State-funded system of childcare," Kevin Callinan, President of the ICTU, argued. 
"There is, however, a logic to being both ambitious and radical when it comes to solving a problem which the State has lagged on for several decades.
"There is a need for a transformative solution, such as a fully publicly funded universal system. This approach would be on a par with the implementation of free secondary education from 1968, a measure that had a transformative effect on Irish society and the economy.
"In 2022, that scale of ambition needs to apply to childcare for working families." 
Main image: Young girl drawing. Picture by: Alamy.com