A high number of air pollution incidents were recorded in several Irish towns last year, a new Environmental Protection Agency report has found.
Ennis in Co Clare saw 31 breaches up to December 31st, while Tralee in Co Kerry had 14.
Other monitoring stations where there were a relatively high number of daily readings included Edenderry, Co Offaly (10); Longford town (9) and Macroom, Co Cork (7).
Dublin also had a combined figure, across several monitoring stations, of 39.
The daily limit for for particulate matter (PM10) is 50ug/m3. The limit is considered breached if there are more than 35 exceedents during the year.
Sadhbh O'Neill is a researcher in climate policy.
She told Newstalk Breakfast these are risks to people's health.
"This is due, mostly likely, to the continued burning of fossil fuels in residential heating - coal, peat and wood.
"To a certain extent nitrogen dioxide from traffic can contribute as well.
"The seriousness of this is that air pollution at these levels can increase the risk of stroke, heart disease and respiratory disease such as asthma.
"We know that up to 1,300 premature deaths are related to poor air quality in Ireland".
'Regulations not being implemented'
Ms O'Neill said regulations are not being enforced.
"It's very concerning that the same towns are popping up again and again as having poor air quality," she said.
"I think the regulations - passed by the Government in October of last year - are not being vigorously implemented and enforced, perhaps, by local authorities.
"It's only by ensuring that we don't allow the buring and the sale of smokey fuels that we can actually improve air quality in those places."
Geographical factors
Ms O'Neill said this could be down to geographical reasons.
"Certainly we know that in some counties there's still a strong attachment to burning peat; that might be the case in the Midlands," she said.
"Increasingly we're seeing people burning wood which may be damp, and therefore contributing to particulate matter in wood-burning stoves under the illusion, I think, that these are a clean fuel.
"In fact wood is very much part of the problem.
"It's only if you have very dry timber and secondary combustion in your stove that you can be assured of not releasing pollution into the atmosphere".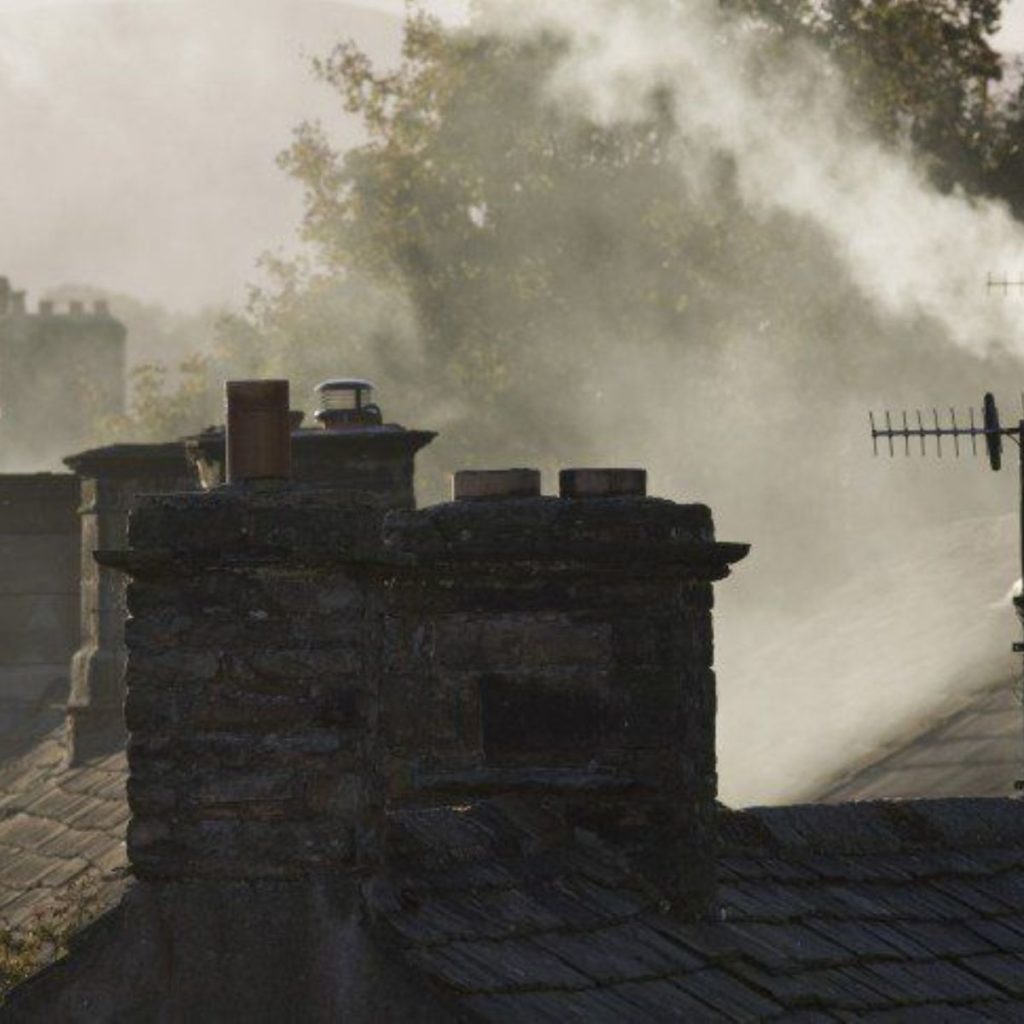 She explained that tiny particles of dust which we cannot see are absorbed into the the body, and this can be serious for certain vulnerable cohorts.
"It may be that the problem is confined to certain towns for various geographical reasons," she said.
"I think we need urgent action on this, because we can't just allow these regulations to be unenforced and unimplimented," she added.
'Improvements next winter'
Environment Minister Eamon Ryan said things should be different by next year.
"A lot of those will start to be weaned off - old stocks, some people burning turf - that's coming to an end," he said.
"The new law is in place where those smokey fuels are not permitted.
"The key thing now is for local authorities to enforce the law.
"We'll see that air quality improve, slowly but surely, as that enforcement kicks in.
"We always recognised it would take some months, probably one winter season, to use up any old stocks.
"We will see improvements next winter - those sort of figures we don't expect to see again."
He said local authorities "have to up their game... being really rigorous in enforcing the law."
Listen back to the full interview here:
Main image: Split screen image shows an aerial view of Ennis in Co Clare, and pollution coming from a chimney