Gorse burning is putting the health of asthmatics and other people with breathing issues at risk.
That is according to a woman who lives in area near one of the fires in south Kerry.
Controlled gorse fires are permitted under the Wildlife Act at certain times of the year – with farmers using the fire to burn back vegetation on their land.
The practice is banned from March to September.
They can be extremely damaging to wildlife and concerns have also been raised about the impact of the fires on people's health.
Susan in South Kerry told Lunchtime Live the practice makes her asthma worse.
"I'm a pretty minor asthmatic," she said. 
"I do have an inhaler daily and then I have an emergency inhaler in case I ever need it; I have not used it in 10 months - until the other day. 
"The smoke was so terrible on the last two days of the month that I used an emergency inhaler three times. 
"So, for someone who has a minor case of lung problems, it's controllable; but I just can't imagine people who have children with severe asthma and lung issues, they could not have been having a great week."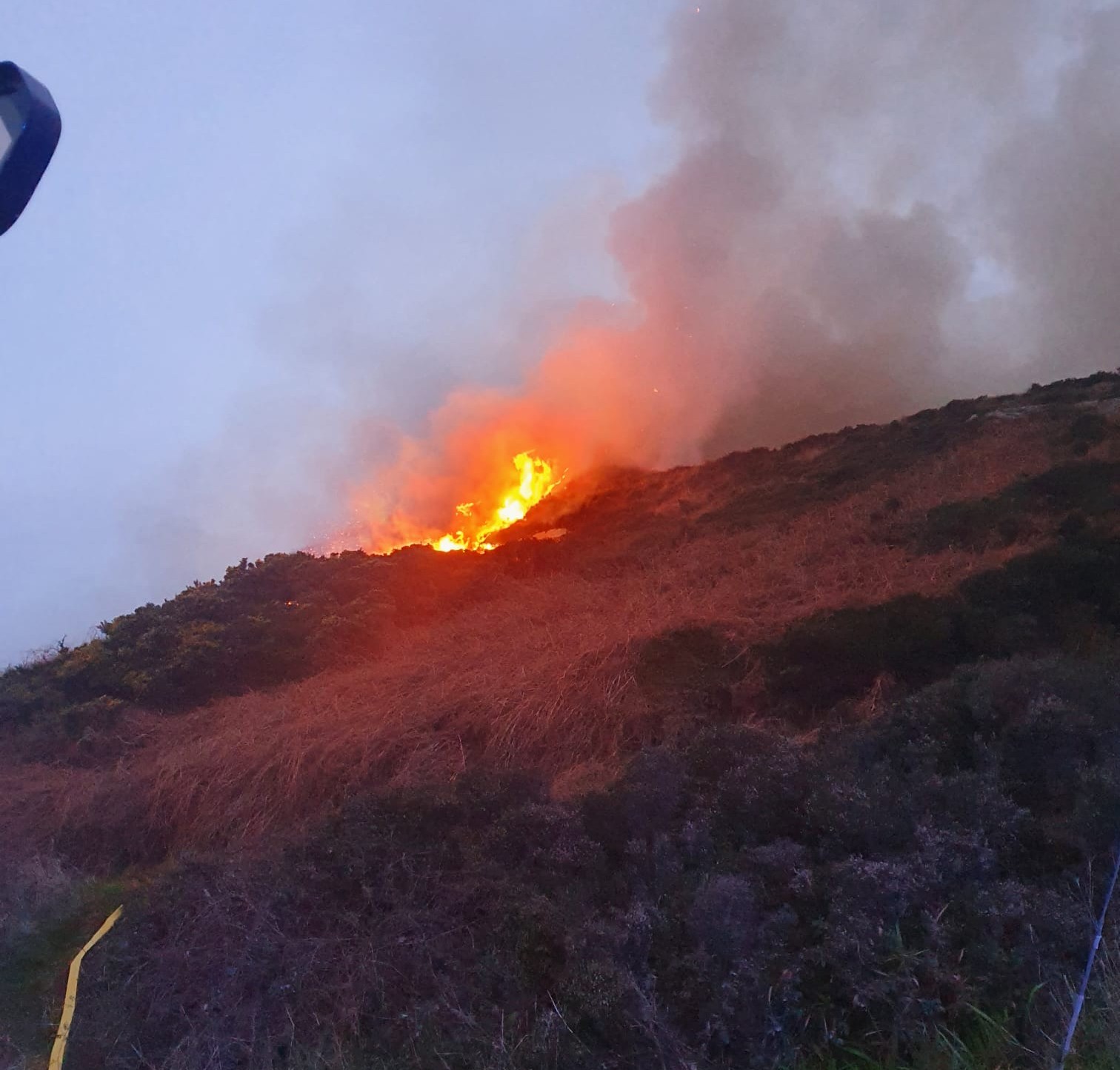 Emergency services have been called to contain fires in Kerry over the last few days and Susan said that it has even made travel through the area difficult.  
"The whole side of a mountain goes up in flames," she said. 
"Just going over the Ring of Kerry, I was going between Waterville and Glenbeigh, we had to slow down to about 10 miles per hour just to get through the smoke because it was so thick. 
"You could only see about 15 feet, everyone slowed down because you didn't know what was coming from the other direction, the smoke was so thick." 
Kenny Jones from the IFA said he "sympathised" with Susan's predicament and said the solution was to extend the burning season over a longer period of time. 
"You'd have better vegetation management and it would help farmers to keep their land eligible," he said. 
"You'd also have less uncontrolled fires because you'd have more controlled fires and a longer period to manage it -this is all about management.
"In Northern Ireland, they can burn up until 1st April and we were looking for something similar." 
The burning season runs from September until the end of February.