An environmentalist has described the recent gorse fires across the country as "just carnage" for Irish wildlife. 
The fine weather has seen firefighters nationwide respond to callouts because of gorse fires and biologist Éanna Ní Lamhna says each one has a devastating effect on local biodiversity. 
"Gorse is a plant that contains a lot of oil in its leaves and branches and it's not like something that's just dry and burns - these things are like firelighters in a sense," she explained to Lunchtime Live. 
"They contain much more fuel and they burn at higher intensity, so the habitats are destroyed, [including] the areas where the bird might already be nesting because it's now been such a warm spring the birds are in full flow and they're all setting up territory. 
"You have insect eggs, you have stuff in the ground - the ground is destroyed as well. 
"I mean it's just carnage." 
Ms Ní Lamhna continued that some fires are so intense and destructive that the environment can take many years to recover: 
"You've destroyed the habitat where these creatures live… They're wonderful cover for small birds who can make their nest there and protect themselves from the bigger predator species," she added. 
"The heat burns the soil, so in the soil we have earthworms and different fauna in the soil helping with the fertility of the soil. They're all destroyed. 
"I mean the soil is actually sterilised with this kind of heat up on top of it and it takes ages to recover if it even does… It's absolutely appalling."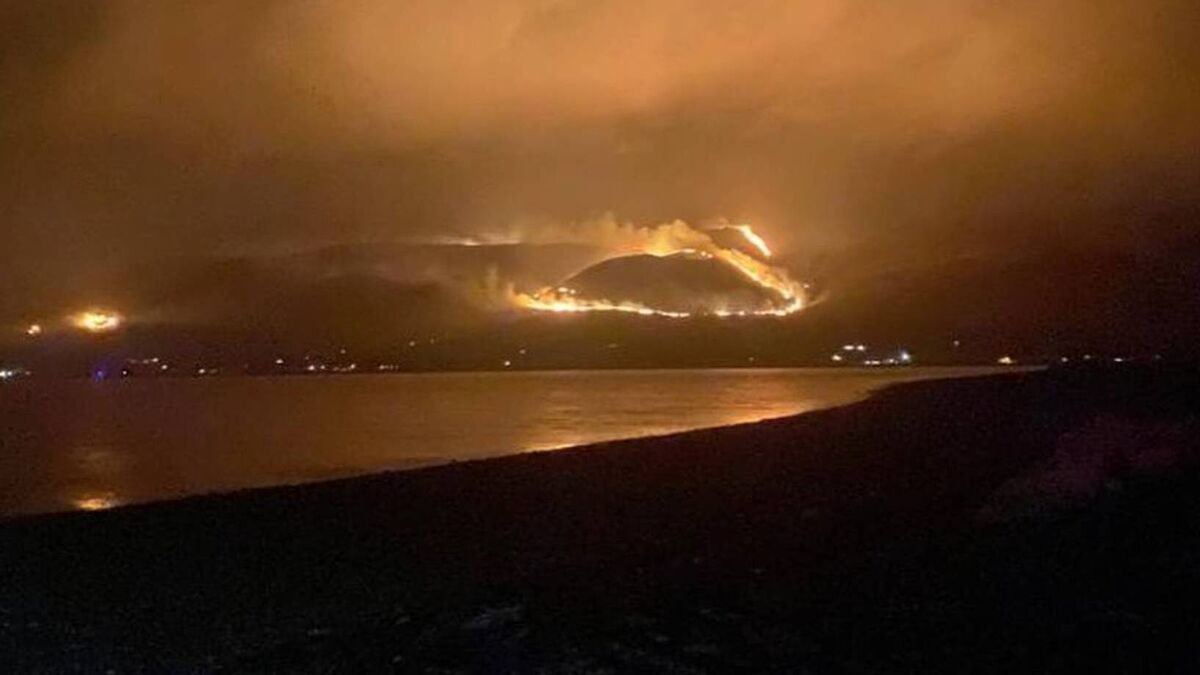 Ms Ní Lamhna continued that there should be "no tolerance" for anyone found to be illegally burning the gorse: 
"Somebody owns the land and either there's trespassers coming on your land and setting fire to the gorse or that the landowner is doing it," she said. 
"So if people are trespassing on other people's land and setting fire to the gorse, that's a criminal offence as well. 
"I mean it's illegal to burn gorse, it's illegal to do that at this time of year. It's illegal to clear land like this. So there should be no tolerance for it."
Main image: A gorse fire in Howth, Dublin.