Joe Coffey took us on a tangent on this week's Team 33
The rumours about Tottenham got us thinking about stadium naming rights on Team 33.
It's a lucrative way for clubs to make money. But it understandably angers traditionalists who want to keep the old stadium names.
Joe Coffey, Jonathan Higgins, Conor Neville and I discussed that on this week's show.
Ireland Crest
But Joe also took ourselves down another tangent: Club and national team badges.
In more recent years, national associations and clubs have updated their crests to make them more 'modern-looking'.
You can listen to the full podcast right below, here, or on iTunes. Also you can hear our interview with ex-Liverpool defender Stig Inge Bjornebye here.
Juventus and Arsenal are just two examples of clubs who have made 21st century updates. Chelsea are also another side that have gone down that route. And at national team level, the Ireland one has changed through the decades. The current crest has been in place since 2004:
But which of these Ireland crest designs do you like most? Here are two past and one current design we're putting forward.
1
One from the Euro 88 and Italia 90 era.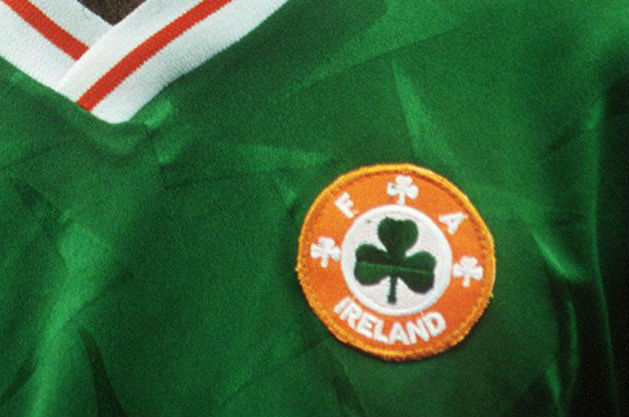 2
The logo that adorned the shirts at the 2002 World Cup for example.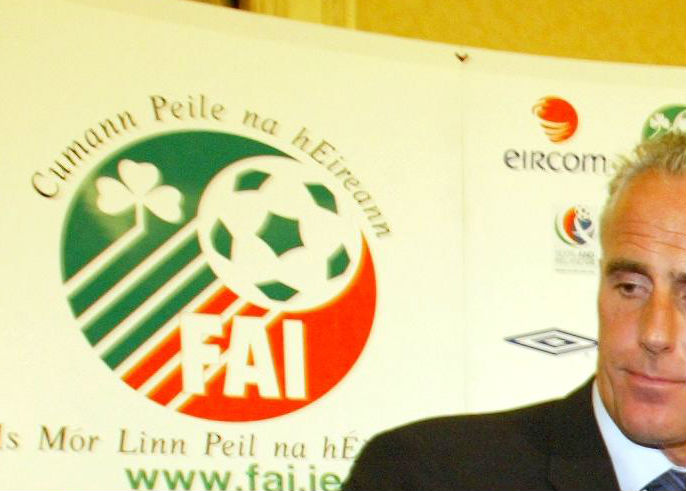 3
The current version...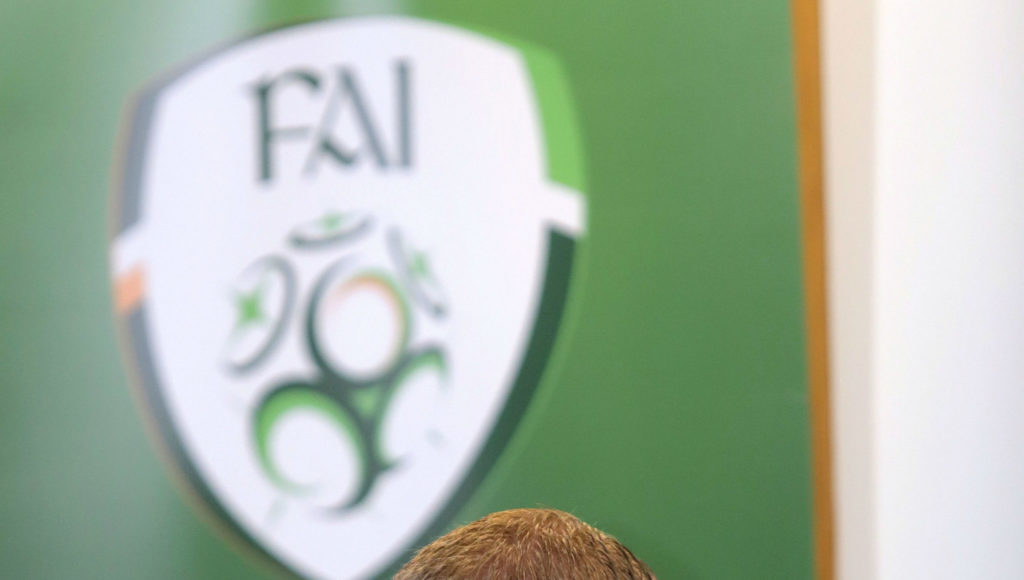 Now, take our Twitter poll to let us know your choice:
POLL! 🗳️

So, @seocoffey took us on an interesting tangent about ⚽️ club and national team crests!

The @FAIreland one came up. So we've pitted the current 🇮🇪 Ireland badge against two from the past here: https://t.co/cxnYAbUKQb

👇 Which design do you prefer? No 1⃣, 2⃣ or 3⃣?

— Team 33 ⚽️ (@teamthirtythree) March 21, 2019