We're just one step away from the Super 8s and the final championship qualifier round has thrown-up a real blockbuster clash between Mayo and Galway.
It's one of four ties that will decide who will fill the remainder of the All-Ireland Super 8 series.
Ex-Tyrone All-Ireland winner Enda McGinley and former Meath footballer Anthony Moyles joined us to review the weekend qualifiers and share their thoughts on the final round of qualifiers.
But they also discussed the changing structures as a tiered championship appears to be where the long-term future lies.
McGinley has had a change of heart in recent times and has enjoyed the quality of this year's qualifier games.
"I'm very worried this has unstoppable momentum. Ironically, I've had a change in thought process. I would've been in favour of tiering, just from the natural logic of it," he said.
"But to be honest, if we're looking at the overall health of the game, I think the healthiest, most ideal situation long-term for the game is to have as many counties as possible up at a similar level and that all counties are driving towards being at the top or that dream of managing to win the top one.
Difference will become greater?
"Is that more or less likely bringing in this system that we're heading towards? I think it's far less likely. As soon as you divide up the teams and have the top teams playing against each other and the bottom teams playing against each other, I think naturally the top teams will drive each other on and on and on at a greater rate.
"And that difference will become greater. Over time, the chance of one of the lower teams ever being able to catch up and make the jump up is less. Increasingly, I would've liked to see something done with the whole structure of funding and the whole push of games development in the other counties."
Tyrone have set up a clash with Cavan after seeing off Kildare at the weekend.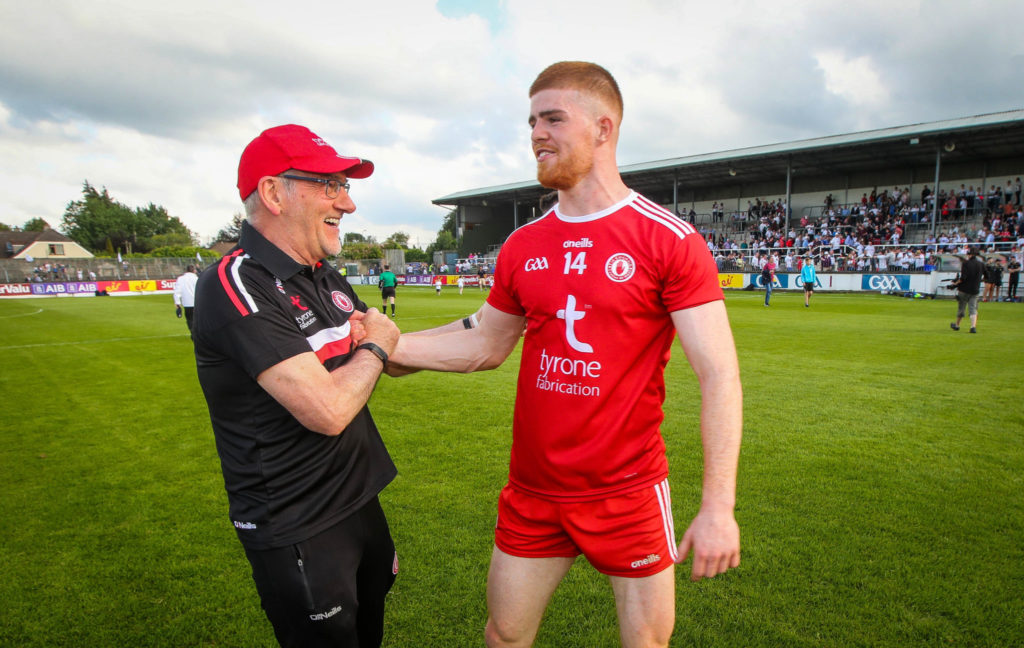 "The step change in their performance was remarkable to see," McGinley said of Mickey Harte's side.
"They sent out a real reminder. But the caveat to their really strong performance was the fact that Kildare just didn't really seem to hit top gear at all."
Tyrone
He also highlighted Cathal McShane's influence on Tyrone's counter-attacking plan, before touching on drawing Cavan.
"[They're] a team that Tyrone wouldn't really fear, would give due respect to but wouldn't really fear," said McGinley.
"And that throws them into a Super 8 group with yes, Dublin, but then Roscommon, Cork/Laois. Tyrone, if they've taken care of Cavan, that would from a Tyrone point of view, look like a brilliant ticket to get to an All-Ireland semi-final, where you would be playing either Kerry or Donegal.
"And again, they are not Dublin and I think any of those Top 3-4 teams fancy themselves against anybody else bar Dublin, and the way the draw has worked out now for Tyrone, I think Mickey Harte quietly will be thinking he's going to get a crack on the biggest stage of all this year."
You can watch the full chat on the qualifiers and draws above on the video player.