The final line of the fifteen to be named continues our search for the best fifteen from the last twenty-five years. All-Ireland winner with Clare in 1995 and 97 Jamesie O'Connor joined Ger and Eoin to talk about the contenders.
Check out our poll on twitter for the best full and corner-forwards and let us know what you think. The results from this poll will be announced on #OTBAM Tuesday, August 27th
🚨 It's full-forward line time for our @ElectricIreland
Minor Jubilee XV 🚨

Jamesie O'Connor joined us this morning on #OTBAM to discuss the contenders

RT and vote below in our polls!

— Off The Ball (@offtheball) August 22, 2019
Below is the list of contenders for our poll along with a number of other suggestions for the full-forward line. Feel free to suggest other players @offtheball @ElectricIreland #GAAThisIsMajor
Full-forwards
Joe Canning - Galway All-Ireland winner 2004 and 2005
Denied by Tipperary in 2006 of becoming the first minor to win three All-Ireland's. Canning was the biggest superstar at minor the game has seen. A gifted talent who at the age of 16 was destined to go on for greater things in the game
"He was head and shoulders over everyone else", "He was a senior playing minor" Former Galway hurling minor manager Mattie Murphy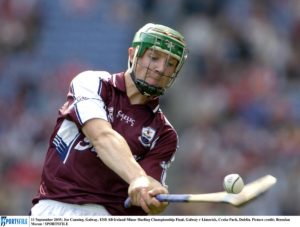 Eoin Kelly - Tipperary Munster winner in 1997 and 1999
Called up as 15-year into the minor team as a goalkeeper, the Mullinahone star was one of the most talented hurlers at minor level so there was no chance of him staying between the posts.
"Best underage player I've ever seen" Former Kilkenny player Michael Rice who captained Kilkenny to minor success in 2002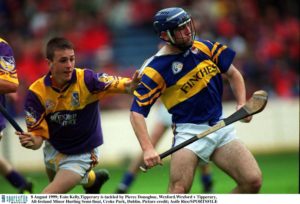 Corner-forwards
Shane Moloney - Galway All-Ireland winner 2009 and 2011 captain
Captained his county to his second All-Ireland in three years with a wonderful display scoring 1-09 against Dublin.
"He was a 16-year old starring in a brilliant Galway minor team which said it all really" Former Galway minor manager Mattie Murphy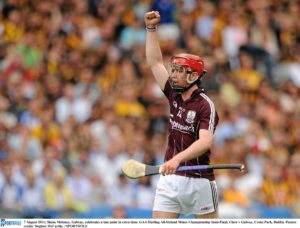 Kieran 'Fraggy' Murphy - Cork All-Ireland winner 2001
Anyone who was in Croke Park on August 19th 2001 witnessed one of the greatest displays given by any player in any game as the Sarsfield clubman scored 3-06 against Kilkenny in the All-Ireland semi-final.
"He could always get goals and his scoring record at minor was phenomenal", "His work rate was brilliant is well" Former Ireland and Munster scrum-half Tomás O'Leary who captained Cork the minor team in 2001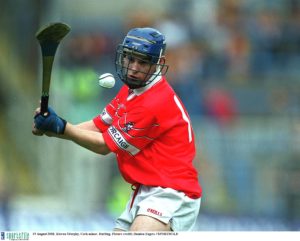 Richie Hogan - Kilkenny Leinster winner 2004 
A marvellous talent who was a joy to watch.
"Everyone throughout the country knew about Richie" Former Tipperary and Dublin player Ryan O'Dwyer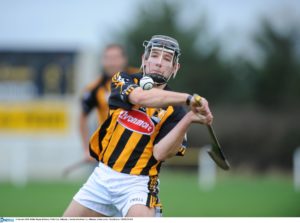 Richie Cummins - Galway All-Ireland winner 2009
When you think of lethal corner forwards to have played minor this guy is right up there as one of the top names. He scored 2-01 in the 09 final which stopped Kilkenny doing back-to-back.
"That day against us he was brilliant and just blew us away" Kilkenny minor manager Richie Mulrooney on Cummins performance in the 09 final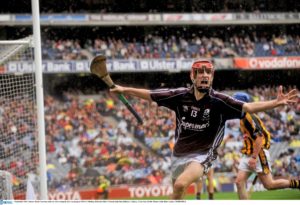 James 'Cha' Fitzpatrick - Kilkenny All-Ireland winner in 2002 and 2003
Another man who turned up to deliver a devastating performance in an All-Ireland final when he scored 2-02 against Tipp in 2002.
"He was just wonderful to watch and I remember he had a lethal sidestep" Former Kilkenny player Tommy Walsh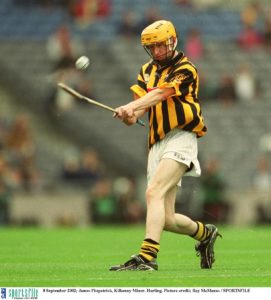 Joe Deane - Cork All-Ireland winner 1995
Joe was part of a very skilful and determined Cork minor team who were too hot to handle for the likes of Waterford and Kilkenny who they beat in the Munster and All-Ireland finals.
"Huge skill and unerring accuracy from play and placed balls", "He wasn't the biggest physically but had courage and was excellent under a high ball" Former All-Ireland winner with Cork and teammate of Joe at senior and minor when they won in 95 Donal Óg Cusack
Other mentions:
Shane O'Donnell - Clare Munster winner 2011
"He was a goal machine" Tipperary's 2012 All-Ireland minor winning manager Willie Maher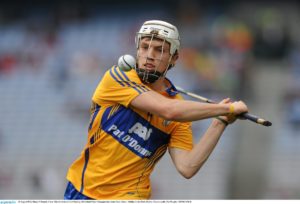 Damien Hayes - Galway All-Ireland winner 1999 and 2000
"Pace and an eye for the goal which made him so deadly" Former Galway minor manager Mattie Murphy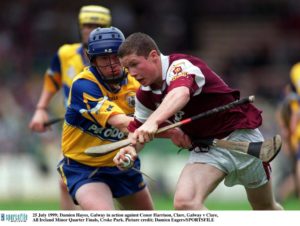 Pa Bourke - Tipperary All-Ireland winner 2006
"He just had so much confidence about him" Former Tipperary and Dublin hurler Ryan O'Dwyer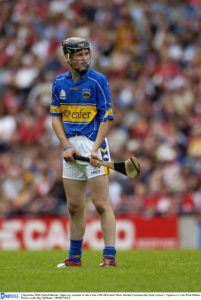 Jack Canning - Galway All-Ireland winner 2017
Nephew of Joe, Jack made his own name in the game by scoring 2-02 in the All-Ireland final against Cork.
Patrick Curran - Waterford All-Ireland winner 2013
Curran was part of a Waterford team which ended a 65-year wait to win a minor All-Ireland crown.
Curran was the star man up front scoring 1-07 in the final against Galway, 1-02 coming from play.