At the start of the summer of 2002, Matt Jansen was in a brilliant place.
He had just met his future wife. But for a last-gasp call-up for Martin Keown, Jansen would have been in the England World Cup squad that summer.
And at 24, he had also just come off the back of a debut Premier League season when he had scored 16 goals in all competitions for Blackburn Rovers.
The only way appeared to be up for Matt Jansen. But that summer was when his career and life unfortunately derailed.
The former Blackburn and Crystal Palace striker has published an autobiography called Matt Jansen: The Autobiography: What Was, What Is and What Might Have Been.
This week, he joined me on Team 33 to talk about life before and after the fateful events when a scooter accident in Rome would leave him in a coma.
You can listen to the full podcast right below, here, or on iTunes.
He had travelled to the Italian capital with his now-wife after barely missing out on the World Cup squad.
Accident and Aftermath
But a collision between the scooter they were travelling on and a taxi would have severe consequences. While Jansen survived and returned home shortly after waking from his coma, the football instincts and talent that he possessed had deserted him.
"I complained that I was brain-damaged, that things weren't normal," Jansen told me.
"It wasn't happening the same way, whereas before everything was automatic. I liken it to getting into a car. You don't think about how to get into a car, to start a car or to drive it. You just do it."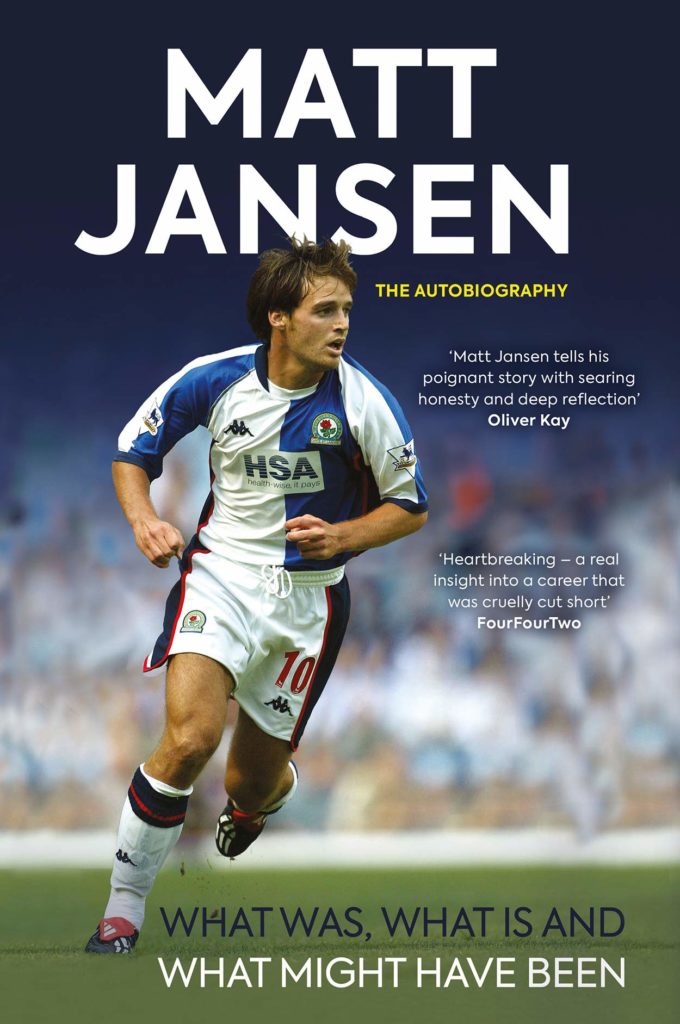 Instead, Jansen went from fluid movement in training and in matches to losing that control.
"It was slowing everything down when the ball was getting passed to me," he explained.
"That happened constantly and I was thinking about the game rather than it just happening instinctively or subconsciously.
"And I couldn't deal with it. You were losing split seconds and then the snowball that used to make me confident, the snowball started self-doubting me."
That, naturally, had a detrimental impact on Matt Jansen as he began to fear being around football. Even when he scored a wonder-goal against Liverpool, it didn't bring joy.
Out of control
"I remember going home after that goal and crying my eyes out, knowing that I'm not back," he said.
"I knew I was out of control and that I wasn't the same. It wasn't comfortable. Whereas things in the past we're in slow motion and you knew what you were doing, this was just frantic as can be.
"And I didn't know what I was doing. So it was a completely different experience. But people thought I was back and I knew I was going to have to blag my way through it again and live this false life, pretending that I was kind of back, but I'm not. I couldn't live with this life and it was tearing me apart."
You can listen to the full interview here including memories from his Blackburn Rovers days.