Contemplating a defeat in Kerry on Saturday afternoon that confirmed Offaly's relegation to the Christy Ring Cup, former inter-county hurler Michael Verney considered the depths his county may yet plunge to. 
"There was such a subdued, weird atmosphere in Offaly on Friday night," Verney explained on Monday's OTB AM.
One day out from the county's crucial relegation decider against Kerry in Tralee, a surprise exclusion from Offaly's starting XV hinted at unrest within the panel.
"Joe Bergin was dropped for the match, a fully-fit Joe Bergin, for reasons that you probably couldn't go into because a lot of it is speculation," he said.
"Like, the county's biggest game and you drop your best player? It doesn't make much sense to me.
"There were some lads then who'd only been on the panel maybe two or three weeks that were selected in the squad, and lads who had trained all year were dropped.
"It just left a sour taste, and that was before the match even started."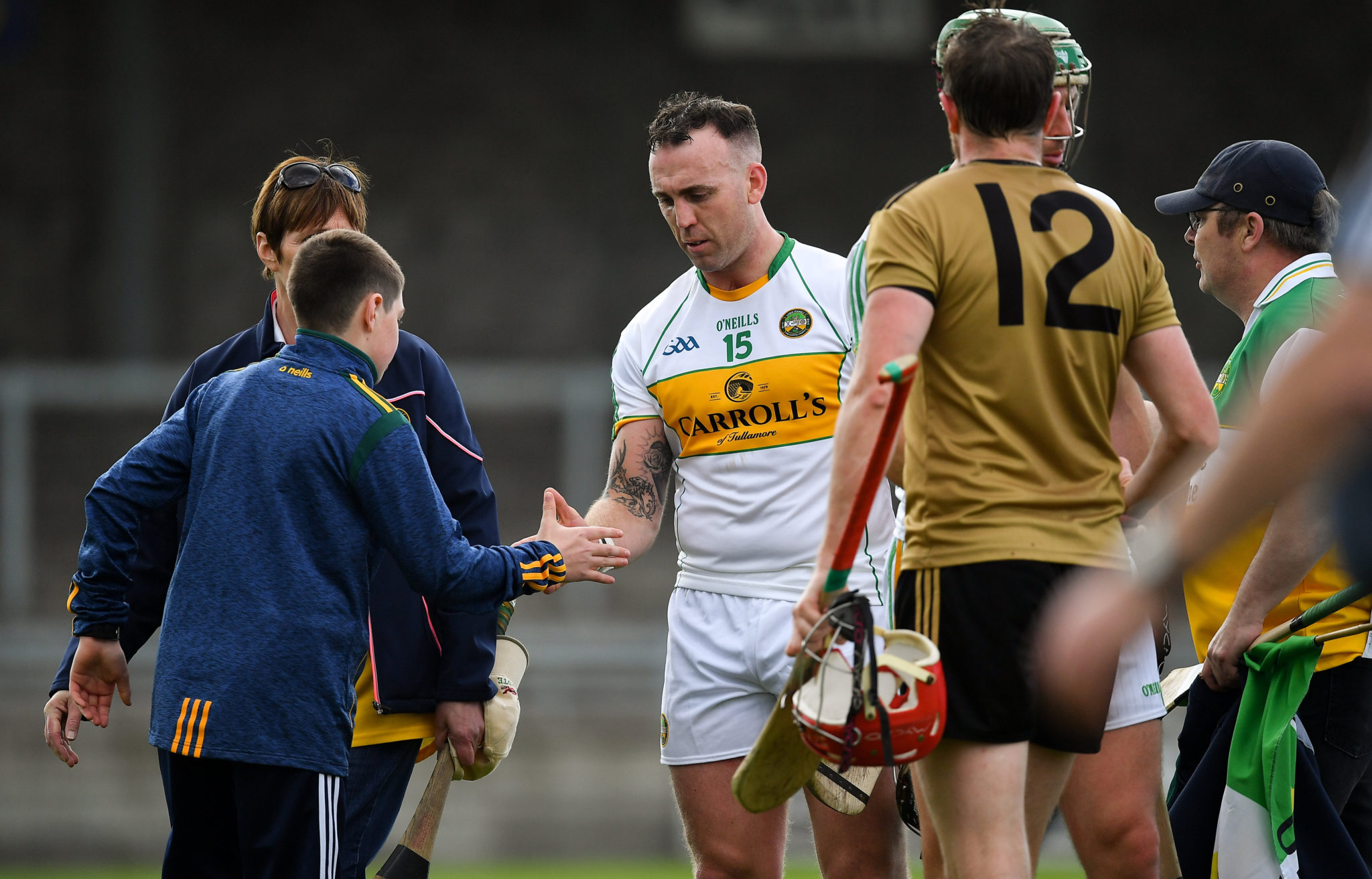 In need of a win in their final group game of the Joe McDonagh Cup, a disappointing 2018 quickly transformed into a disastrous 2019 for Offaly.
"I thought it would work when it happened to be honest," Verney said of the county board's decision to replace manager Kevin Martin with Joachim Kelly mid-way through the campaign, "just because the performance against Westmeath had been so bad and I thought they'd get a bit of a bounce.
"They had a brilliant start [to the match] getting the first four points, [but then] they had a sending off, missed a penalty and it was a totally different game.
"Kerry had the free man and utilised him really well.
Describing the atmosphere among Offaly fans in Tralee as "very low," Verney looked toward where the county will now turn.
"They're not in the top-15 hurling counties in Ireland now," he said.
"It's grand saying, 'Oh, we'll come back up next year,' but we thought that when we went down to the Joe McDonagh.
"Now Shane Dooley and Joe Bergin will probably walk away, so you're missing your two top forwards and how are Offaly going to find scores?
"It's worrying, ya."