After watching Tyrone fall to Donegal in an Ulster semi-final, Brian McGuigan questioned the role Mickey Harte played in his side's downfall. 
Tamely exiting the Ulster Senior Football Championship at the hands of Donegal on Saturday evening, Tyrone will once again find themselves having to navigate the qualifiers if they wish to repeat last year's accomplishment of a place in the All-Ireland final.
The winner of multiple provincial titles during his time with the county, Brian McGuigan shared his thoughts on the defeat when appearing on Monday's OTB AM.
Identifying numerous issues with Tyrone's performance, McGuigan, admittedly rare though it is that he would find fault with his former manager, believes Mickey Harte has questions to answer.
"We went out so tamely," McGuigan explained, "and that's what annoys us.
"I'd be one that would always back Mickey no matter what he does, but I thought even some of his decisions were a bit baffling on Saturday evening."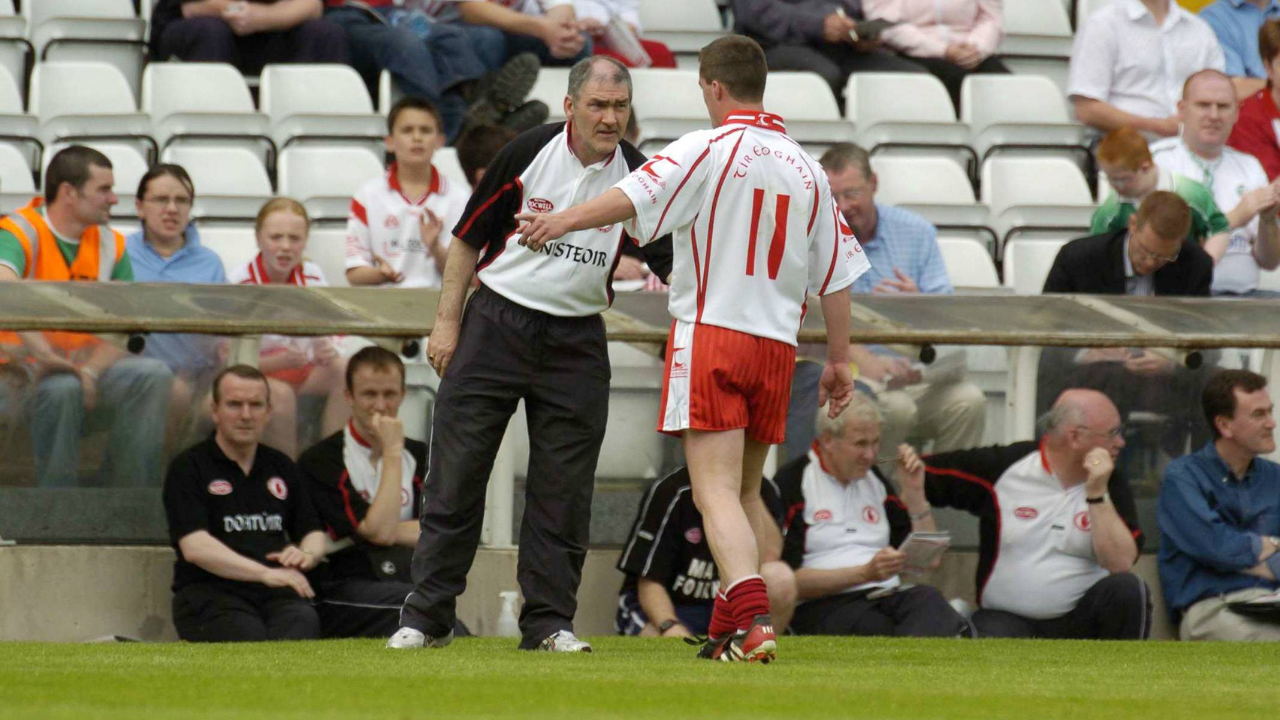 Kept largely at bay by a Donegal side now readying themselves for an eighth Ulster final in nine years, McGuigan's issues with Mickey Harte's decision making stemmed largely from his squad selection.
Particular attention was drawn toward Harte's omission of McGuigan's Ardboe club-mate, Michael Cassidy.
"You talk about young lads taking their chance whenever they get it," McGuigan stated, "and when Michael Cassidy got in he took his chance in the two games against Derry and Antrim.
"Then he was mysteriously dropped for the game on Saturday.
"I know Mickey likes taking risks, and he thought that Liam Rafferty could come on and do a job on Ryan McHugh, but for a rookie to come in and mark one of the best players in Ulster, it just didn't work out."
Certain that Harte will come out and hold his hands up to these mistakes, Tyrone will now face Longford in round two of the qualifiers.
For a full look at this morning's draw, click here.