An unsightly incident from Saturday's Ulster semi-final between Tyrone and Donegal, Brian McGuigan shared his thoughts on Tiernan McCann's altercation with Stephen McMenamin. 
Borne out of frustration, perhaps, Brian McGuigan finds it difficult to reconcile the Tiernan McCann he knows with the one who lines out for Tyrone.
"I know you might think this is a bit biased from me," McGuigan explained on Monday's OTB AM, "but from what we've seen on the county scene of Tiernan McCann does not reflect the kind of player he is.
"It is not in Tiernan McCann's nature to do what he does on the county scene, and I don't know what it is that comes over him.
"When I see him in club football, and I know him personally, it's not him."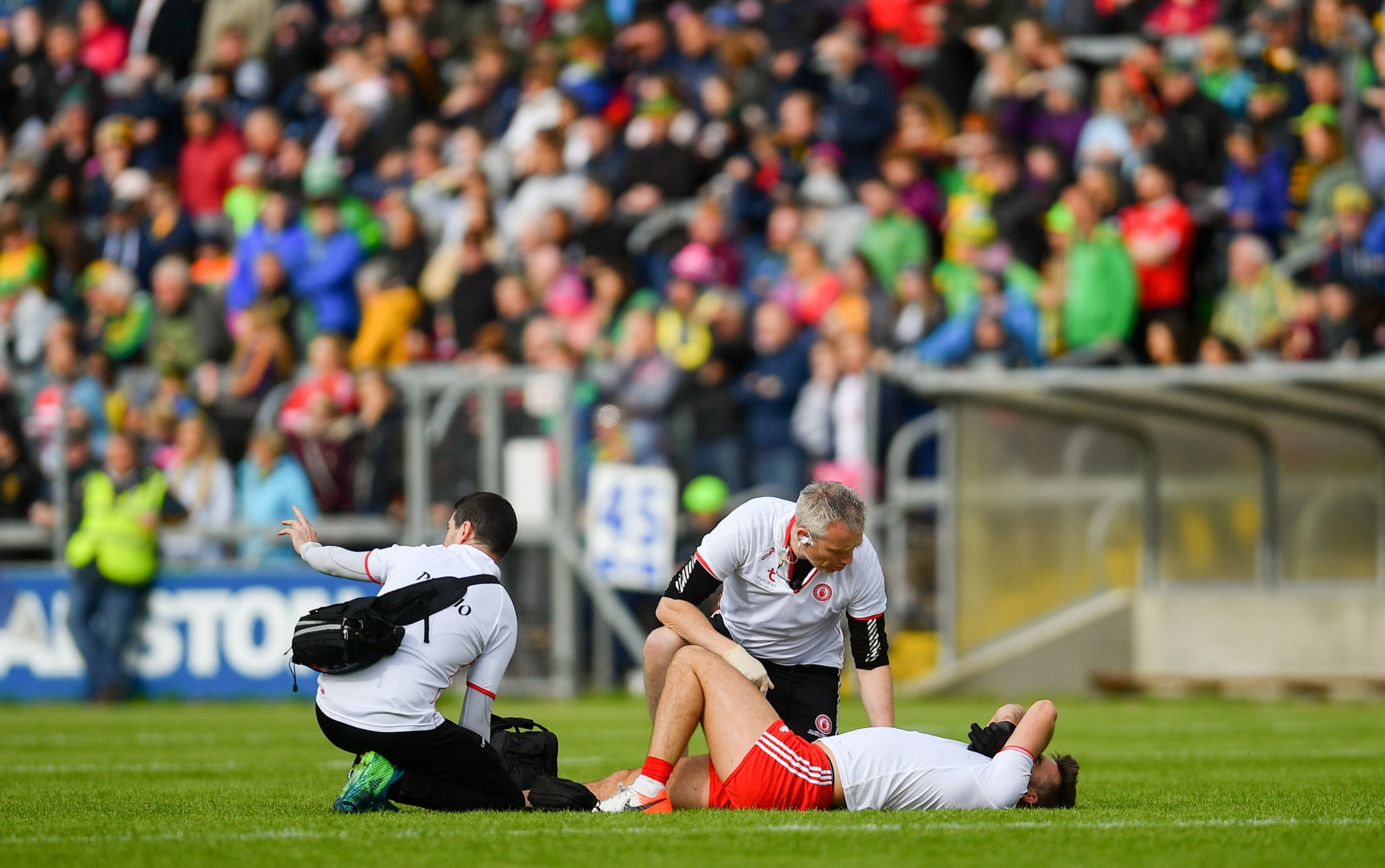 With Stephen McMenamin lying on the ground, a looming McCann was caught interfering with the Donegal man in what is being described as an alleged fish-hook.
Furthermore, when returning to his feet, McCann appeared to stand on McMenamin's head. Both incidents went unpunished by match referee David Gough, but Brian McGuigan believes media attention will ultimately force the GAA to address the issue.
"We'll be lucky if we see any more of Tiernan McCann this year," McGuigan believes, "because the incident has been highlighted in the media and the GAA is going to have to take action.
"It did look ugly at the time and there's no defending that, and I'm not going to sit here and defend Tiernan McCann, but the one thing I will say is that it is not in his nature to do that.
"I do agree that action has to be taken, however."
Believing that McCann is likely unhappy with his recent performances for Tyrone, McGuigan put the incident down to frustration on his behalf.
After Saturday's disappointing exit from the Ulster SFC, Tyrone will now face Longford in the second round of the qualifiers.
For a full breakdown of those qualifiers, click here. For a look at the issues Brian McGuigan had with Mickey Harte's decision-making on Saturday, click here.