Israel Folau has been found guilty of a "high-level breach" of Rugby Australia's player code of conduct. No punishment has been handed down yet.
The Wallabies full back requested a hearing after having his contract terminated for controversial social media comments last month. Folau, a fundamentalist Christian, said 'hell' awaited 'drunks, homosexuals, adulterers' and others. He made similar comments last year but escaped punishment.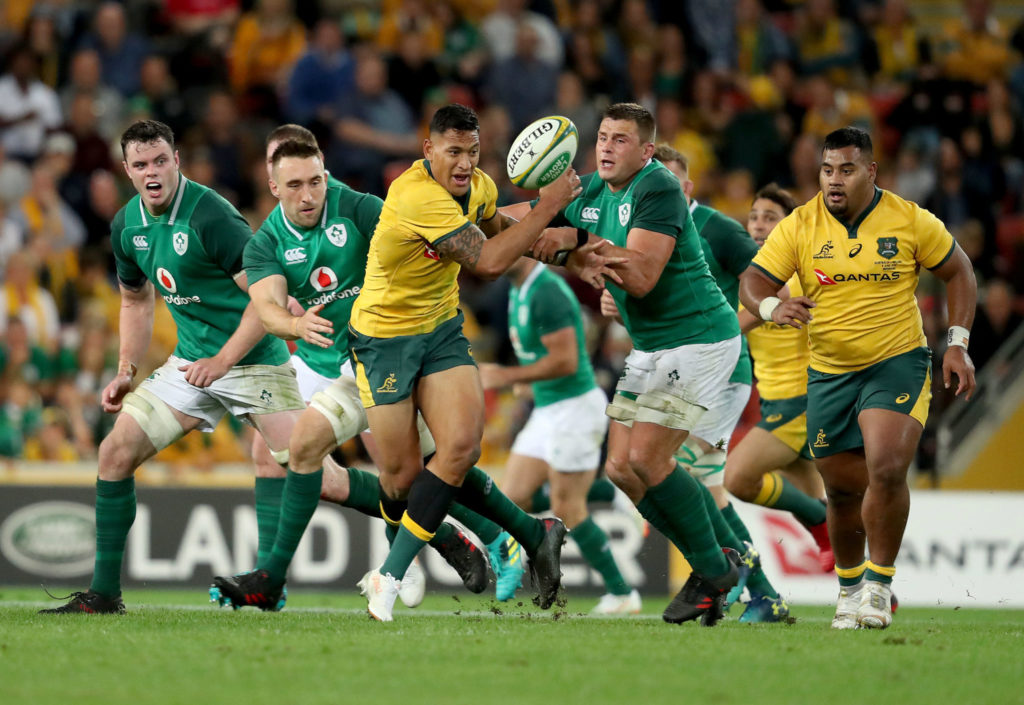 The 30-year-old has a multi-million dollar contract with Australian Rugby's governing body. It is due to run until 2022. His hearing began on Saturday. After three days of deliberation, a three-person panel found the player committed a high-level breach of conduct. It is the only level that allows for termination of contract.
They will now consider sanctions. It could be next week before the proceedings are concluded.
Rugby Australia have issued a statement.
"The panel of John West QC (Chair), Kate Eastman SC, and John Boultee AM presided over the three-day hearing which commenced on May 4," it read.
"The panel has today provided a judgement that Israel Folau committed a high-level breach of the Professional Players' Code of Conduct with his social media posts on April 10, 2019.
"The panel will now take further written submissions from the parties to consider the matter of sanction."
Everyone's in the Team Of Us.
Vodafone. The Official Sponsor of the Irish Rugby Team.